Apply Now: Canada Launches Program to Accept Nigerians, Others as Permanent Residents
Canada has unveiled a category-based selection system for immigrants participating in the Express Entry draws
The government aims to streamline the immigration process by targeting professionals with expertise in high-demand areas
The new program focuses on specific professions in healthcare, transport, trade, agriculture, etc
The Canadian government has announced a new category-based selection program that will extend invitations to potential permanent residents possessing distinct expertise, qualifications, or linguistic proficiency.
This is a follow-up to an earlier policy by the Canadian government that will expedite immigrants bringing family over after the United Kingdom banned foreign students from bringing their families.
Canada's Minister of Immigration, Refugees, and Citizenship, Sean Fraser, made the important announcement regarding Canada's leading economic immigration management system, Express Entry.
As per the minister's statement, the commencement of the new category draws is anticipated to take place in the upcoming summer, aiming to address vacancies across various regions of Canada.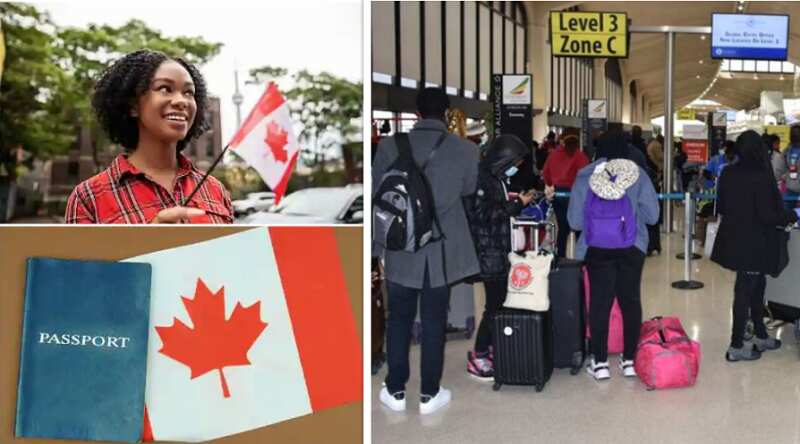 Why Canada is initiating the program
The minister said that given the multitude of unfilled job openings in the country, immigration has emerged as a crucial component in resolving this challenge.
Acknowledging this fact, the Government of Canada is actively developing an immigration system that functions as a catalyst for growth, providing support to businesses, addressing their workforce requirements, and bolstering French communities.
Fraser said:
Everywhere I go, I've heard loud and clear from employers across the country who are experiencing chronic labour shortages. These changes to the Express Entry system will ensure that they have the skilled workers they need to grow and succeed.
We can also grow our economy and help businesses with labour shortages while also increasing the number of French-proficient candidates to help ensure the vitality of French-speaking communities. Put simply, Canada's immigration system has never been more responsive to the country's social or economic needs.
The government said that through the implementation of category-based selection, Canada demonstrates its dedication to welcoming skilled professionals in high-demand occupations and integrating them into communities nationwide.
In addition, the Minister emphasized that candidates interested in receiving an invitation through a category-based round must satisfy all the stipulated requirements outlined in the instructions for that particular round.
Prerequisite for qualifying for the program
By placing a particular emphasis on Francophone immigration, the Government of Canada hopes to ensure that French communities have the opportunity to maintain their preferred official language while residing in Canada.
This approach aligns with the country's commitment to supporting in-demand professionals and the category-based selection invitations will focus on candidates who have the following:
1. A strong French language proficiency or
2. Work experience in the following fields:
Healthcare
Science, technology, engineering, and mathematics (STEM) professions
Trades, such as carpenters, plumbers and contractors
Transport
Agriculture and agri-food
The introduction of category-based selection within Express Entry aims to enhance its responsiveness to the evolving economic and labor market demands in Canada.
This innovative approach builds upon Canada's established economic immigration system, which has been characterized by its emphasis on high human capital.
By implementing category-based selection, Express Entry further strengthens Canada's effectiveness in selecting skilled individuals for immigration.
Canada Moves to Fill One Million Job Vacancies
In an earlier report, Legit.ng revealed that Statistics Canada stated that there is a staggering number of job openings exceeding one million throughout Canada's provinces. This indicates that the labor shortage has reached its peak nationwide.
To address this challenge, Canada granted permanent residence to more than 35,000 immigrants globally in January alone, aligning with its ambitious goal of welcoming approximately 400,000 immigrants per year under the Immigrant Levels Plan 2022-2024.
With employers actively seeking to fill over a million positions across various sectors, immigration will play a pivotal role in bridging these gaps and supporting the country's sustained economic growth.
Source: Legit.ng