"We Trust Each Other": 36-Year-Old Man Who Did Vasectomy to Stop Having Kids Discovers His Wife is Pregnant
A father of three who did a vasectomy has discovered that his wife is pregnant despite the family planning
36-year-old Medgclay Salano said he decided to take responsibility for the family planning, but things turned out differently
He said his wife's period was delayed in November last year, and they discovered she was pregnant in December.
A 36-year-old man who got a vasectomy has shockingly discovered that his wife is pregnant.
The 36-year-old man, Medgclay Salano said he decided to do the family planning on himself instead of living it for his wife.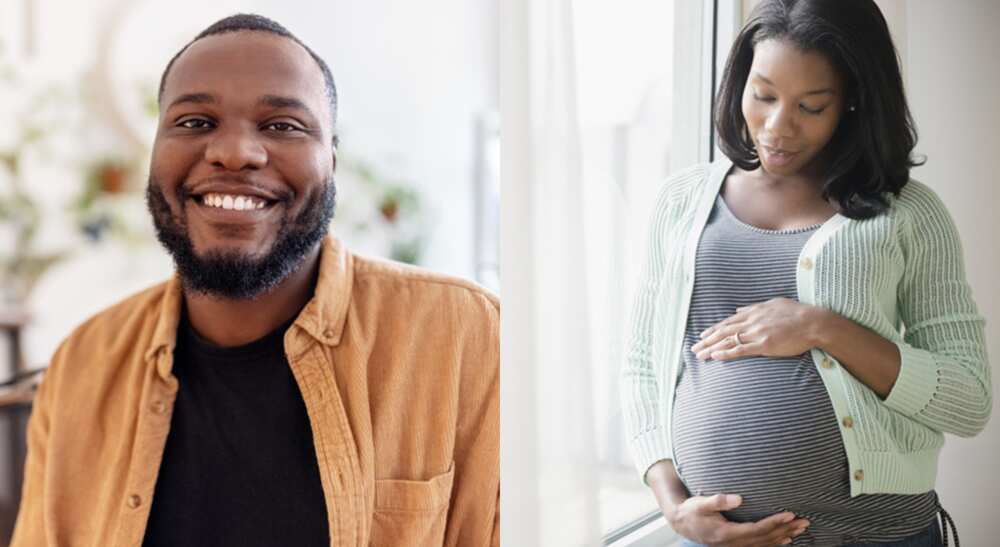 Vasectomy is a form of male birth control performed on men which cut the supply of the fluid that gets a woman pregnant.
Medgclay and his wife are expecting 4th child
Medgclay explained that he and his wife did not plan to give birth to another baby since they already have three,
However, in November 2022, they discovered that his wife's period was late, and it was confirmed she was pregnant in December.
He confirmed that doctors have said there were possibilities of his wife getting pregnant despite having tied his tubes. Citizens TV posted the man's video on Twitter.
He said:
"I felt like we have always left family planning to women and so after we got three children I wanted to take the responsibility and go through the procedure myself. We decided to have the procedure as it last and is very efficient.
"In November, my wife's periods were late, and in December, we realised she was pregnant, this is something we did not plan as she had given birth through CS the same year. When I was told that I should wait before vasectomy is effective, my wife used daily pills as contraceptive.
"It was such a stressful time for us because my wife had undergone two caesarean sections prior to that. We were informed that this happens when there are some sperms left in the ducts or just a failure of the whole procedure."
Medgclay's wife, Beryl, 33 has said they trust each other and their nothing to be afraid of, the BBC Pidgin reports. Both of them are from Kenya.
After filing for divorce from her husband, lady gets pregnant
In a related story, Legit.ng reported that a man got his wife pregnant despite filing for divorce.
The man kept visiting his wife at her new place after she moved out of their house.
The story went viral and got many people talking on Twitter.
Source: Legit.ng