Man Wrongly Sent to Prison in 1983 at Age 31 Finally Declared Innocent and Released at 69
A man who was wrongly imprisoned when he was a young man has finally been set free from detention
Maurice Hastings was wrongly arrested in 1983 at the age of 31 for the murder of Roberta Wydermyer
Hastings has now been released after a DNA test found that the person who committed the crime has died in prison
A 69-year-old man has regained his freedom 38 years after he was wrongly imprisoned.
Maurice Hastings was arrested in 1983 in connection with the murder of Roberta Wydermye, who was sexual'ly assaulted, according to a USA Today report.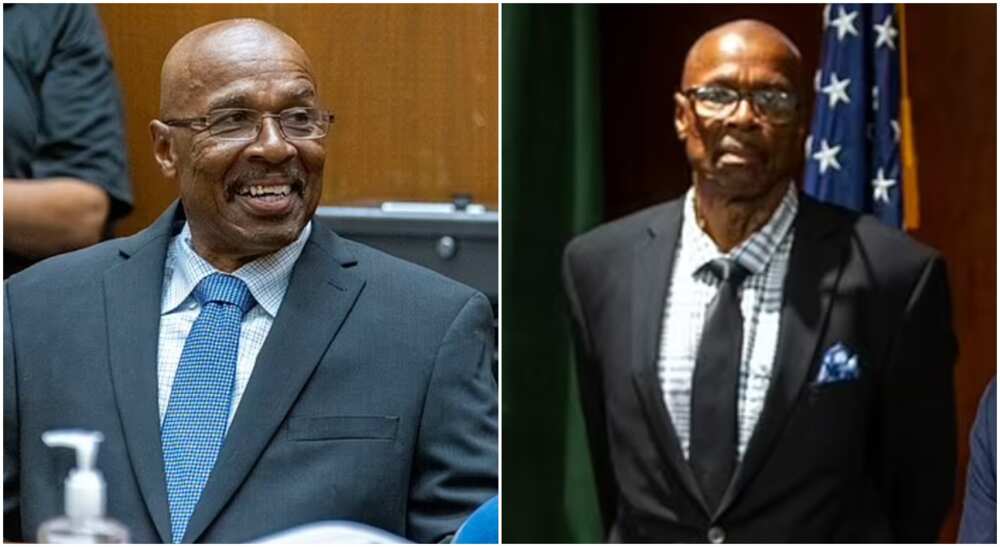 Maurice Hastings set free after 38 years
Wydermye was killed in 1983 by a single shot to the head after being assaulted. Hastings was arrested for the crime and charged, resulting in his conviction in 1988 when he was sentenced to life imprisonment.
But a new DNA test conducted on seme'n found on a mouth swab taken from the victim revealed that a different person committed the murder.
The person suspected of having committed the crime is named Kenneth Packnett and he died in prison in 2020, Daily Mail reports.
Hasting has always maintained his innocence
Since his arrest in 1983, Hastings has maintained his innocence and kept looking for ways to prove it and upturn his conviction.
The new discovery led to the release of Hastings after he was declared innocent of the allegations.
After his release in Los Angeles, Hastings said he is not bitter against anyone. He said he would proceed to enjoy his life now that he finally has the chance to do so.
His words:
"It means a lot. I'm grateful for the judge's ruling, and the apologies - everything has been wonderful today. I'm ready to move on with my life. I'm a happy man today. I am not standing up here a bitter man, but I just want to enjoy my life now while I have it."
Man released from prison after 28 years
In a related story, Legit.ng reported that a man was released from prison after serving 28 years for a crime he did not commit.
Johnson Lamar was wrongly convicted for a murder of a man named Marcus Boyd, which occurred in 1994.
Johnson, who is now 50, has always maintained his innocence since he was charged and locked up over the murder.
Source: Legit.ng