"Beauty at its Best": Girl With Smooth Skin Goes Viral, Video of Her Dark Natural Hair Trends on TikTok
A baby girl endowed with so much natural beauty has gone viral and attracted thousands of admirers on TikTok
The girl's video posted on TikTok shows her smooth skin and dark natural hair which got people praising her
Her fine hair was being combed and arranged in the video, but the smoothness of the natural hair got people gushing
A fine littele girl blessed with so much natural hair has gone viral on TikTok after a vidoe of her emerged.
The video shows when the girl's hair was being combed and arranged. The legnth of the hair and how dark it is instantly got people talking.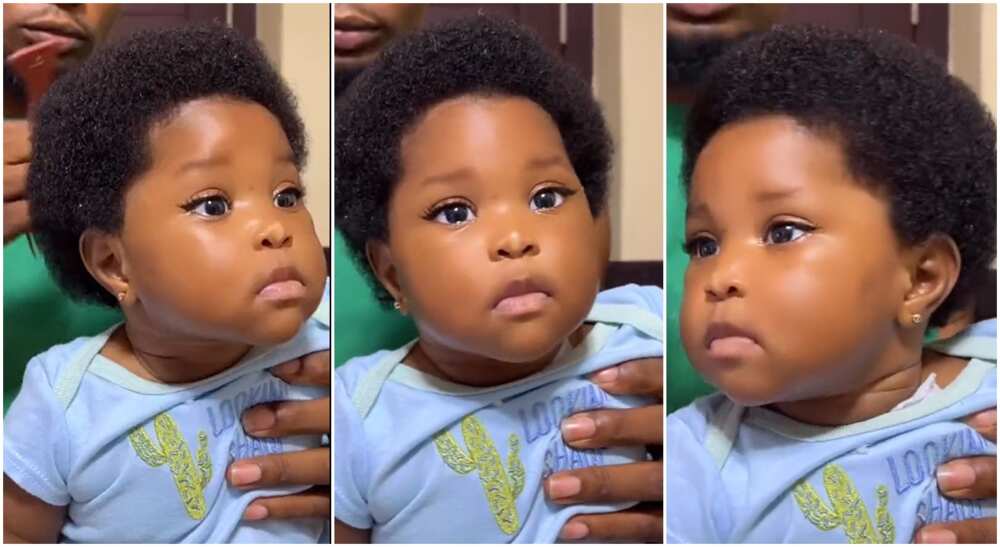 Apart from her long, dark and natural hair, the little baby is equally blessed with a very beautiful face.
Viral video of a baby girl who has fine natural hair
Her face looks round and plump as if it was moulded into perfection and precision by a machine. Her skin looks smooth and completely sopotless such that some TikTok users are asking her parents what cream they use for her.
The cuteness of her hair is such that peope could be forgiven if they think it is not natural. She is so beautiful in the video that she has made some people to catch baby fever. The video was originally posted by @baby_yusroh and was later reposted by @naturalforeverbeauty.
Watch the video below:
Reactions from TikTok users
@princelouiscute said:
"Now this is what we pure natural beauty."
@Sistah-Gal MVP reacted:
"She is beautiful."
@shugmonk said:
"She is gorgeous."
@Joanne Hamilton812 said:
"What a doll in all her natural beauty! Love it!"
@MyLady213 said:
"Oh my goodness. She's beautiful."
@Becky Mukako commented:
"She's so beautiful and I love her hair."
@user6197327593848 asked:
"What do you use for the hair? So cute."
@Emily naiduya said:
"Woow cute baby. God blessed me with such beautiful baby."
Video of a beautiful girl with so much hair
In a related story, Legit.ng reported that a baby who is gifted with so much natural hair went viral on TikTok.
Her hair is so long and curly that it got so many people showering her with admirations.
Her video went viral on social media platforms including Facebook.
Source: Legit.ng