2023 Elections: 5 Smart Ways to Spot Photoshopped Images & Prevent Sharing Manipulated Pictures
An interesting thing about digital image manipulation which is popularly known as photoshop, is that many people are guilty of it without knowing. If you have ever taken a picture on your smartphone or shared photos online, chances are you have once doctored an image.
The word photoshop gained prominence with the use of the software by the same name created in 1987 by Thomas and John Knoll. The same software was sold a year later to Adobe Systems Inc in 1988. Over the decades, the software's sophistication and adoption grew. It is no wonder, therefore, that it would become a synonym for any photo that had been edited.
As the 2023 general elections are near, one must know how to spot photos that have been doctored. Simply cropping or adding a filter to an image spells manipulation. While there are no exhaustive ways to point out a photoshopped or manipulated image, you need to know some important tips to avoid being easily misled.
1. Does it support an outrageous narrative?
Sometimes, when you come in contact with a photoshopped image, you first need to analyse the narrative around it. Images are often manipulated to push a story or make an agenda sail. A picture of the Labour Party's presidential candidate, Peter Obi, below falls into this category. A doctored image of Obi dressed in a Lagos State Traffic Management Authority (LASTMA), shared on a Private WhatsApp group, was used to pass a false narrative that he had been appointed the head of the Lagos agency by Governor Babatunde Sanwo-Olu.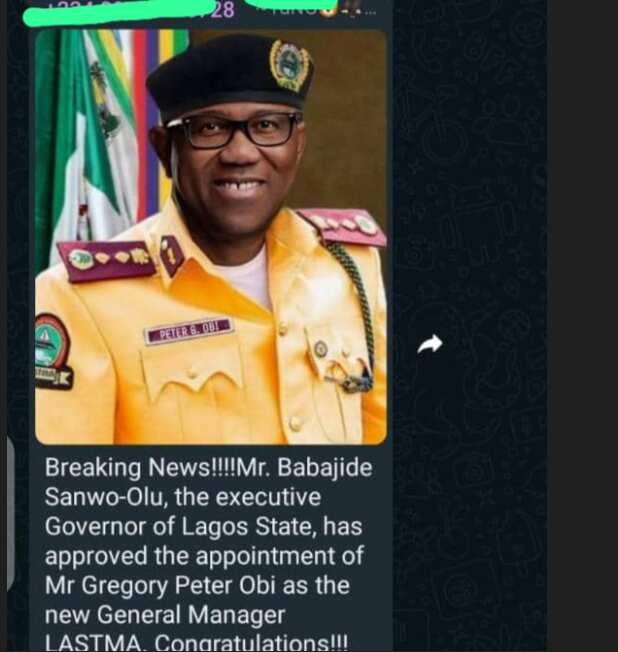 PAY ATTENTION: Сheck out news that is picked exactly for YOU ➡️ find the "Recommended for you" block on the home page and enjoy!
In the photo, the head of the presidential candidate was adjoined on a body wearing a LASTMA uniform. Without looking for any improper feature that gives the fake photo away, a check on the agency's website that says Oreagba Bolaji is still the head of LASTMA solves that.
2. Take a close look at the edges
A few days ago, a manipulated photo of Big Brother Naija star, Nengi and French Footballer Mbappe went viral to give off the impression that they were close. This was after the reality TV star tweeted her real photo praising Mr Mbappe. The edges of an imposed image can show something wrong, according to Digital Trends. They are either too smooth or rough.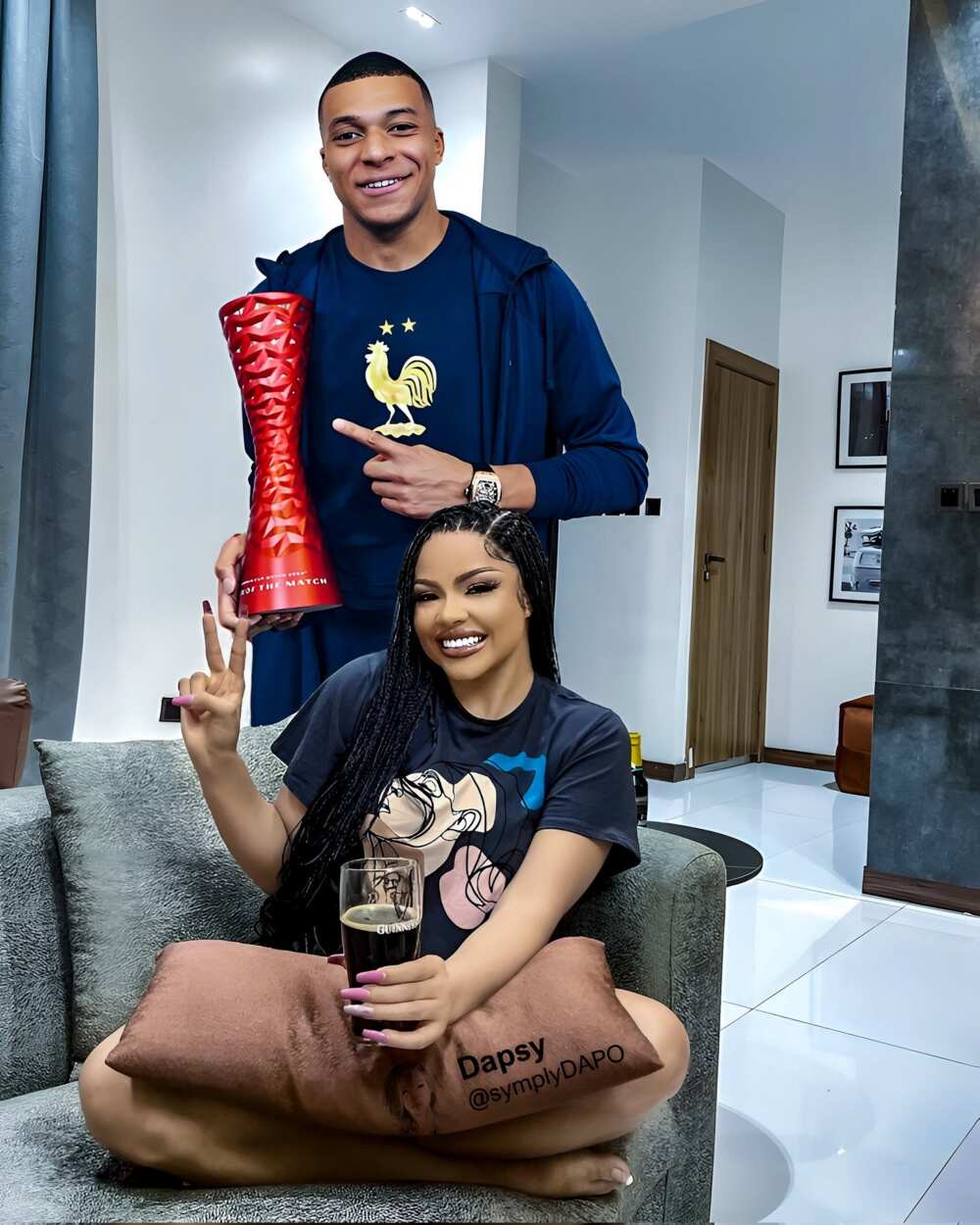 When you take a close look at the photo of Nengi and Mbappe, the edges of the footballer's photo are too smooth in such a way that shows it is not in its natural environment. On the other hand, Nengi's photo sits well with the background.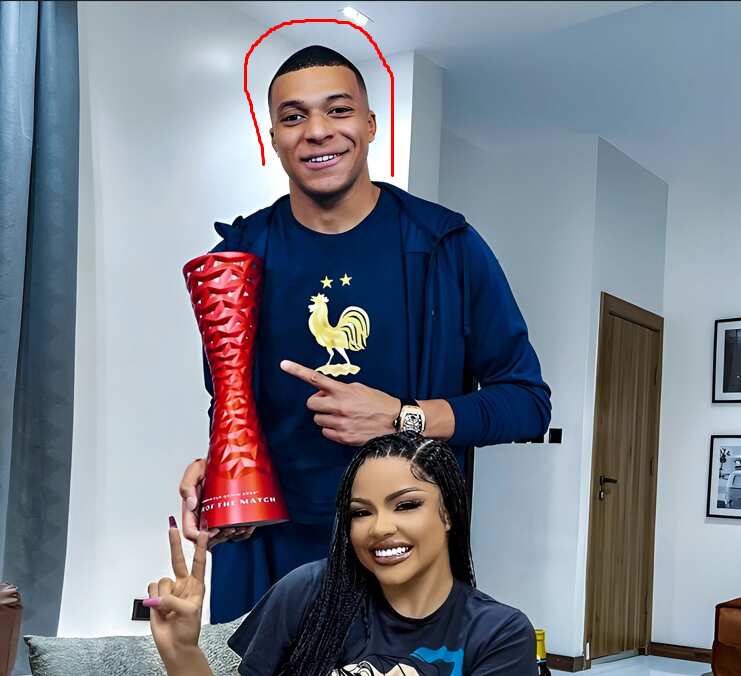 3. Check for shadows
Shadows also give away a photo that has been doctored. Either there are none or improperly placed in the case that the artist tried hard to make it believable. Another look at the Nengi-Mbappe photo showed that the French footballer has no shadow. Only Nengi's own could be seen against the couch she was sitting on.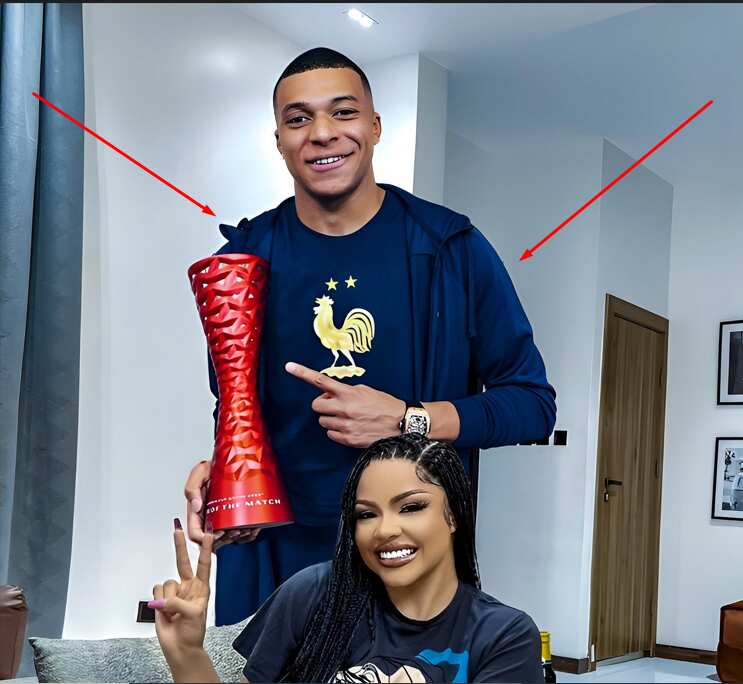 4. Use Google Reverse Image
The Google Image search allows you to find similar images to your picture to see if a part of the full image had been used elsewhere on the web. Sometimes, a part of a photo could be a significant section of another popular photo.
5. Zoom In on the image
After you have used the above smart ways and still cannot get what you are looking for, zooming in on a doctored image may show you things you may have missed. Details that the photoshopped artist tried hard to cover would be easy to spot. A case in point is the photo of a Twitter user (@Mbahdeyforyou), which was doctored by @symplyDAPO below: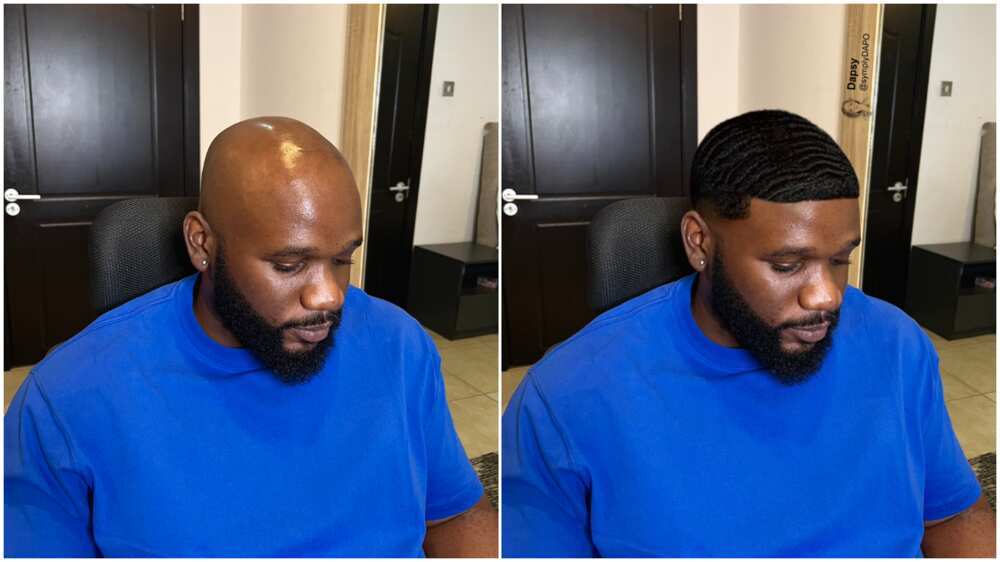 While the doctored snap on the right looks perfect, a zoomed-in version revealed that the hair was superimposed on him.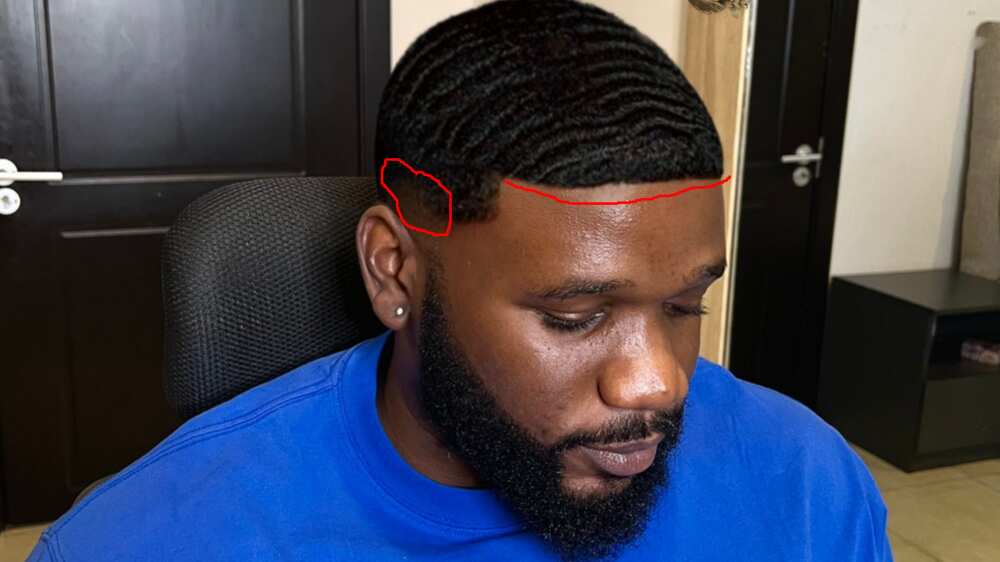 The zoomed-in version of the photo revealed that the hairline is not straight, and there is a patch by the side of the head.
Conclusion
Before you share an image during this election period, apply those smart steps to see if you are not going to contribute to spreading misinformation. Sharing a doctored image could have negative consequences, especially at a time as politically fragile as now.
Those tips could also be applied to images containing superimposed texts. This knowledge would be valuable should you come across text materials meant to mislead during and after elections are over.
***
The researcher produced this media literacy article per the Dubawa 2023 Kwame KariKari Fellowship in partnership with Legit.ng to facilitate the ethos of "truth" in journalism and enhance media literacy in the country.
Source: Legit.ng