"This Happens Every time": Nigerian Lady Reports Redeem Church to LASEPA for Noise Pollution
Fed up with the high volume of noise they cause, a Nigerian has reported a Redeemed Christian Church of God worship centre to LASEPA
According to her, the church disturbs her with its noise every time, making it difficult for her to have a decent sleep or take calls
She shared how she went about the process and the resultant effect since the Lagos agency looked into the matter
A Nigerian lady has reported a worship centre of the Redeemed Christian Church of God (RCCG) to the Lagos State Environmental Protection Agency (LASEPA) over noise pollution.
The lady identified as Oreoluwa, disclosed this in a tweet on Saturday, January 28, where she heaved a sigh of relief that the agency gave her a call with the promise to address the problem.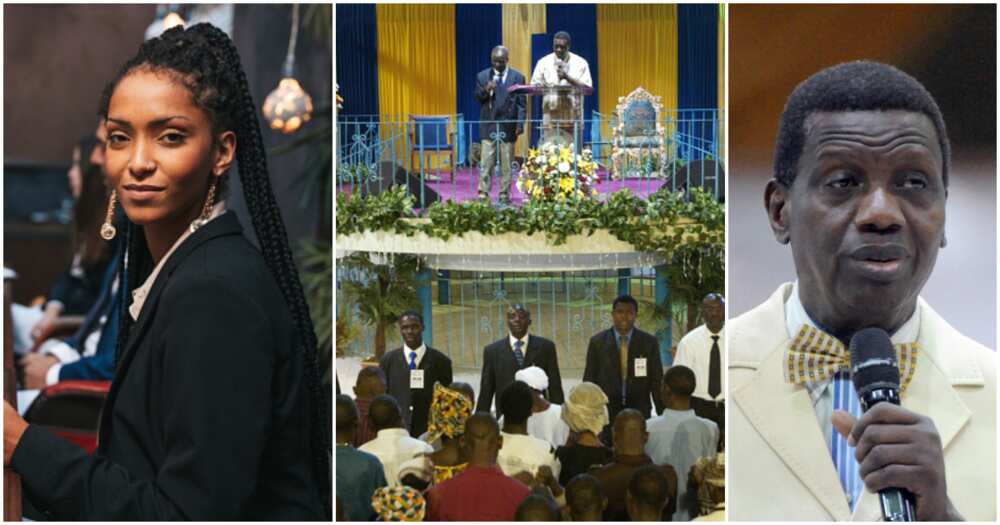 When contacted, Oreoluwa told Legit.ng that frustration drove her into reporting the church to the agency.
She noted that the church holds three services a week and the noise from the building made it difficult for her to take calls or sleep.
Her words:
"What inspired me was frustration.
"It was a Sunday morning, barely 7am and the praise and worship from the church some buildings away woke me up before I was ready. This happens every time they have a service, three times a week. It was also too loud for me to take phone calls or focus on anything at all."
Continuing, Oreoluwa shared how she took action.
"So, I opened my internet browser, searched for LASEPA's contact lines and filled the complaint form."
What happened after her report
When asked if the problem was resolved after she made the report, Oreoluwa said that the pollution was no longer the same as in the past. She said it was reduced.
The Nigerian expressed relief that the agency assured her that she could call again if nothing changes.
"There was almost no noise till they went further in the service and increased it a little. It's not the same but it's still not barest minimum yet. I have the assurance of the agency to contact them for a follow-up report if nothing changes."
See her tweet below:
Social media reactions
@Temi_tables said:
"My church stopped putting their speaker outside thanks to a random man that reported them to LASEPA. It never made sense to me that I could hear my church from my house that's 2 street away."
@jaduschocolata_ said:
"There was this mosque directly opposite my house back then. They legit didn't have more than 25-30 worshippers max, but the kind of loudspeakers and equipments they use ehnnn ...one of the loudspeakers was even facing my room window directly...omoooo."
@funmi_oyedokun said:
"I need to report a house that refused to repair their drainage and dug into the road for their liquid waste to flow into. You sharing this has given me the drive to do so."
@godsgiftufuoma said:
"This agency should be made public, like they need enough advert. How can there be noise almost everywhere you go in Nigeria. Currently am even planing on building an underground house to escape this noise pollution in Nigeria."
Nigerian lady abroad shows how churches conduct themselves in Germany
Meanwhile, Legit.ng previously reported that a Germany-based Nigerian lady had shown how quiet churches are over there.
According to her, the whites brought Christianity to Nigeria, yet they are not so zealous with it like Nigerians.
She shared a video on Sunday morning around 6:55 am, revealing that church activities are yet to commence over there.
According to her, despite the time, everywhere is still quiet and there is no noise of microphones or speakers.
Source: Legit.ng