4 Months into Driving, Driver Wins Brand New Car in Bolt's Drivers' League Competition
When Kazeem Shehu decided to begin his journey with Bolt as a driver on the platform in August 2022, nothing prepared him for the reward he was about to receive. Four months into driving on the platform, Kazeem is rewarded with a brand-new car after winning the Championship category in Bolt's 2022 Drivers' League Competition created to celebrate drivers for their commitment to excellent service delivery.
Legit.ng is celebrating business personalities of 2022. See top entrepreneurs of Fintech, Startup, Transportation, Banking and other sectors!
In this chat, Kazeem speaks about his experience on the Bolt platform and how the new car helps him achieve his dream of starting a transportation business.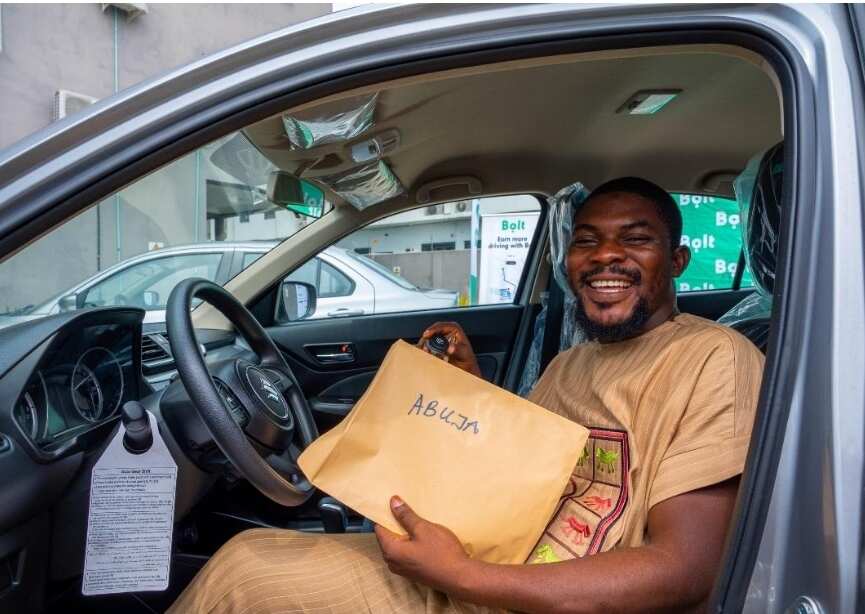 Kindly introduce yourself and tell us about your occupation before becoming a driver on Bolt.
My name is Kazeem Shehu I used to work for a private company, but the job got terminated in August 2022. I was devastated because I didn't have anything else to do at that time. Fortunately, I have a friend that gave me a car and said instead of me staying idle why don't I register to drive on Bolt? I always had it in mind that soon I would be my own boss. So, I joined Bolt in August 2022. It has only been four months now, but I thank God for this opportunity.
There are other ride-hailing services in Nigeria, but you chose to drive on Bolt. What has been your experience driving on Bolt so far?
PAY ATTENTION: Follow us on Instagram - get the most important news directly in your favourite app!
The experience I have had so far has been very nice. I really enjoy driving on Bolt. At my former job, I never used to have time at all even for myself because I worked 24 hours. When I joined Bolt, I found a proper balance between my work and personal time. I could meet up with my friends and still work as well. Since joining the Bolt platform as a driver, I have not had any bad experiences.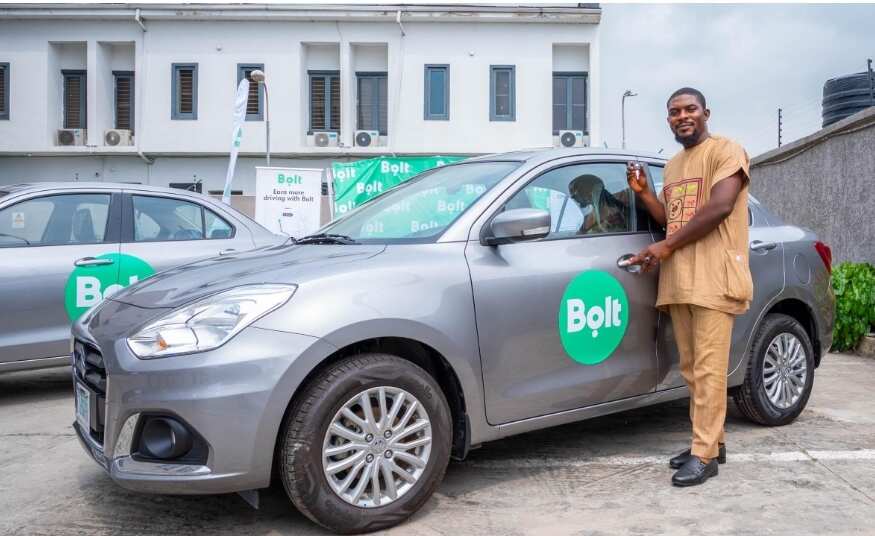 You just Joined Bolt in August 2022. How did you learn about the competition and what was your experience like participating in the challenge?
By God's grace, I love driving so I don't have any challenges when it comes to driving. I think it was the same week I joined that was the week of the raffle draw for the competition. I didn't even take it seriously at all. I just saw it somewhere and entered. If someone asks me what exactly I did, I don't know.
How does it feel to be the winner of a brand-new car from Bolt?
At first, I didn't believe it but now I've seen it myself. When I got the call from a Bolt representative in Abuja saying that I had won a car, I just snubbed him and then asked, "what do you want me to do?" I was expecting him to tell me to bring some amount of money. He said no that I should get prepared and that I will be traveling to Lagos anytime to redeem the brand-new car.
A month later, I got an email from Bella. When I saw that mail from Bella, I knew that yes, it was genuine. So, as I saw that mail, I believed it and blessed God so much for it. I sincerely appreciate and God almighty will bless Bolt.
What does the car mean to you and what are your plans for the car?
It means a lot to me because it aligns with my future plans and I believe more cars will come after this. My major plan is to be a transporter, that is my vision. I want to open a transport company to help others also. Bolt provided food on my table, and I want to extend that to others too.
Why do you think you succeeded among other people who have been driving for years?
Like i was telling my colleague, it's not about how long you have been driving for or how well you drive, when God says it's your time, it is your time. Destiny can only be delayed but not be denied. Also, one important thing in life, try to do your best. You cannot please clients. We have a lot of challenges in this field but just do your best and leave the rest to God. That's all i can say.
What advice would you give to people who are looking to drive on Bolt?
They should keep it up and they shouldn't give up. We have a group in Abuja where we advise ourselves all the time not to give up when we have challenges. Even those that the platform has sanctioned for one thing or the other, we encourage them to observe the sanction and not default on platform rules. We know that Bolt doesn't just sanction people for no reason.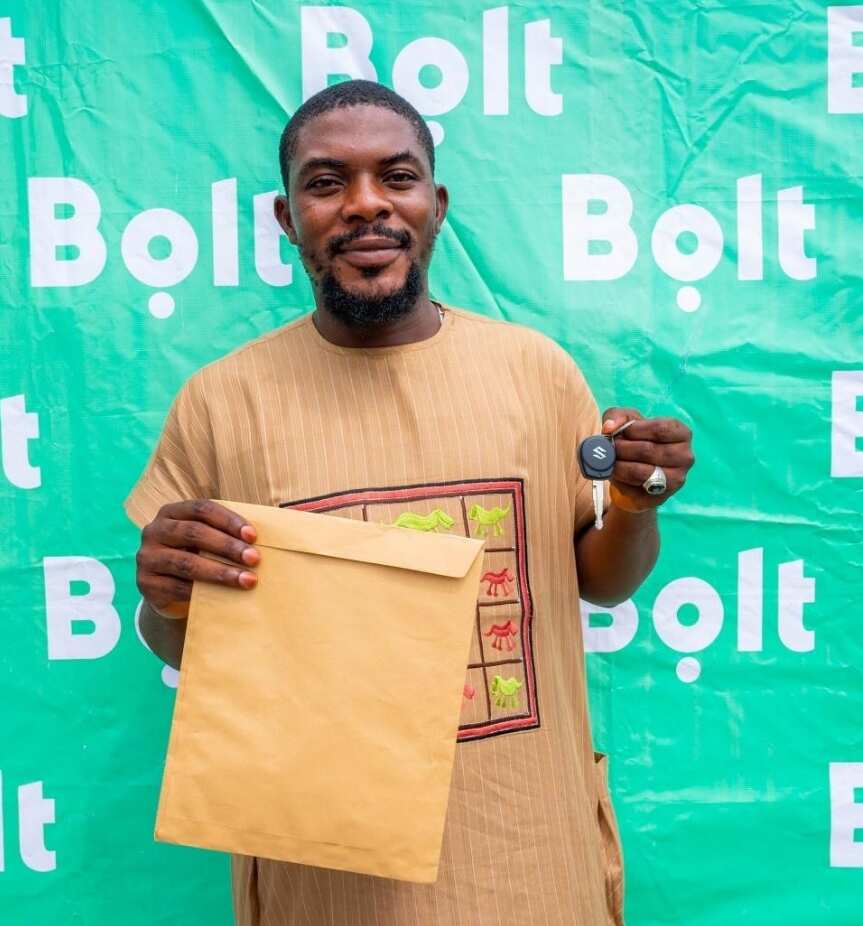 [SPONSORED]
Source: Legit.ng