Nigerian Man Encourages People to Leave Change for Hustlers Instead of Giving to Corporate Beggers
A Nigerian man, Aliyu Muhamed, has expressed a view that it will be better to leave change for hawkers who are genuine hustlers than to give it to corporate beggers
Aliyu narrated how he left a change of N400 for a hustler after buying a bottle of water while on public transit in Lagos State
He said he has also started a #LeaveTheChangeForHawkers campaign to encourage other Nigerians not to collect change after buying from hawkers
A Nigerian man named Aliyu Muhammed has frowned at the attitude of some Nigerians who he said are comfortable with giving money to corporate beggars but who won't "small change for genuine hustlers."
According to Aliyu, genuine hustlers such as water and soft drink hawkers are most likely to appreciate monetary gifts since they work hard to earn every dime.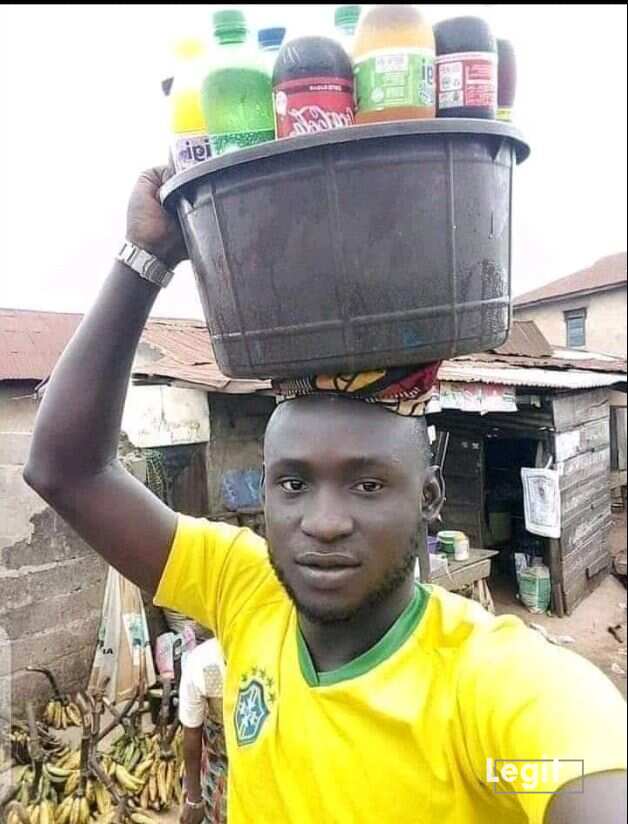 In a post shared on LinkedIn, Aliyu said:
"We unconsciously encourage begging at the expense of those who work so hard, that's why you see corporate beggars increasing on a daily basis on the streets of Nigeria"
How I left N400 change for a hawker
He went on to narrate how he left a change of N400 for a hustler from whom he bought bottled water while on transit in Lagos. He said those in the same transit as himself saw him as unwise.
His words:
"While in public transport today, a woman on my row started begging people for financial assistance. The man sitting directly in front of me dug his hand in his wallet and gave her N500, then others followed, she eventually got over a thousand naira within that short period.
"Not long after that, the same man that gave this woman N500 then wanted to buy bottled water, and the hawker had to run to catch up with us because the man wanted to give him N100 and he had to collect his N50 change first before handing him the N100.
"The scenario touched me! Immediately, I requested a bottle too and gave the guy 500! A woman beside me shouted...Ahh, let him give you your change first before giving him money. She looked at me as if I'm a "mutula", a new person in Lagos wey dem never show. As the guy was struggling to run and give me change, I bade him goodbye not to worry!"
As a way of encouraging other Nigerians to follow his example, Aliyu said he has started a #LeaveTheChangeForHawkers campaign on social media to garner support for his idea.
In a related development, Legit.ng recently reported how a young Nigerian graduate abandoned his banking job to become a hawker.
The graduate identified as Ali Dahiru said he worked with Zenith Bank for six years before deciding to venture into hawking, selling bread in the streets of Kaduna.
Mr. Ali is a graduate of Cooperative Economic and Management from Kaduna Polytechnic. He said he was proud of his trade even though people tried to discourage him.
His words:
"After my graduation, I worked with Zenith Bank as 'Contract Staff' for six years, before I resigned to start selling bread. It was during my annual leave that I decided to talk to a man who sells bread to us in the bank, indicating my interest in the trade. I had realized that what he earned in selling bread was more than my monthly earnings at the bank. He tried to discourage me on the grounds that as a graduate, bread-selling was not something I should embark on, but I insisted."
Source: Legit.ng