I Was Never Expelled, I'm a Serious Student: UNN Undergraduate Who Twerked in Viral Video Breaks Silence
A young lady who made the news days ago as her twerking video went viral has come to speak about the issue
Contrary to news about her expulsion, the UNN medical student said such a thing never happened
Mirabel added that what she did is in no way connected with her academics and she should not be humiliated for it
The UNN medical student, Mirabel Obi, who was supposedly expelled for twerking in the university has spoken about what transpired in an Instagram post.
To set the record straight and dismiss all the fake news making the rounds, the lady revealed that she was never expelled but humiliated.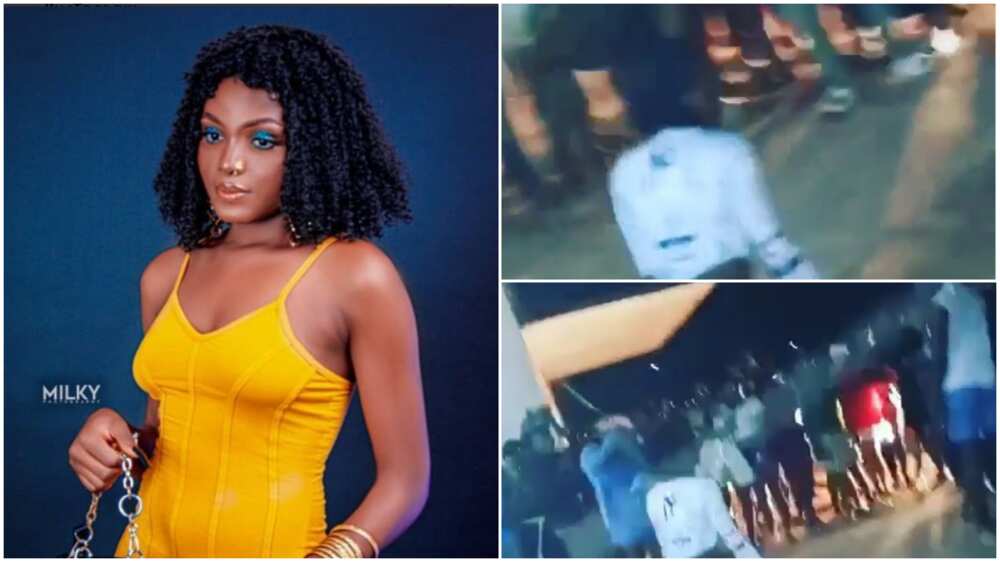 It's N30,000, not N10,000
Mirabel added that all she did was participate in a dancing contest organised as awareness for a program. According to her, what she wore was fit for the occasion and never out of place.
The UNN student stated that what she competed for and won was N30,000 and not N10,000 as widely circulated by blogs.
Some wore worse clothes
Mirabel said that a lot of girls had competed in such a competition in the past and some even wore worse outfits.
According to her, she never knew what the dean of student affairs was told when he was shown the video. She added that the school authorities ransacked her hostel.
I feel humiliated
A part of her statement on Instagram read:
"Twerking has nothing to with my academics because you can't even make it to be a medical student in UNN without crossing 300 and above in ur JAMB. I am still very serious and I know how to balance my social/academic life…."
She added:
"Ever since then, I have faced so much humiliation, I don't even know how to come out anymore, I keep wondering if it was really worth it. A lot of my properties have been damaged and some are nowhere to be found like how do you invade someone's privacy???"
Read her full post below (swipe):
When the post was reshared on Instagram by @instablogja, it got many reactions. Below are some of them:
obia_nuju_ said:
"I love her write up, she's clearly intelligent."
buchianoo said:
"But why would she be suspended? Is there any rule against dancing on bikini? Abi the dean been dey eye her?"
jaachu_space said:
"They should free the babe jhor. She has her life. Sinners judging sinners for sinning differently."
doitifitseasy said:
"I feel something is behind this though."
sleep_essence said:
"Stay focused dear don't let anything affect your grades. It won't be easy people will talk a lot i just hope you find good friends who will help you through this."
olychris_ said:
"Nothing is wrong in what you did dear...That dean needs to be questioned self."
Mother twerked, baby laughed
Meanwhile, Legit.ng earlier reported that a mother and model, Tatiana Elizabeth Price, generated massive reactions online after posting a video of her trying to join the #BussItChallenge.
As the mother was about to show her banging shape and twerking, her baby burst into uncontrollable laughter in a video that has been seen over one million times.
The mother joined in and turned what would have been a proper twerking video into a comedy show.
Source: Legit.ng