5 Brilliant Nigerians Holding Important Positions in Canada & their Adorable Photos, 1 is Minister of Justice
Nigerians have been achieving success in different countries they find themselves and keep proving to the world that hard work, commitment and perseverance are some of the qualities that define an average Nigerian.
There are some Nigerians in Canada who hold important positions. Legit.ng presents five of them.
1. Kelechi Madu
Kelechi Madu is the minister of justice and solicitor general of Province of Alberta in Canada. When he got the appointment in 2020, the Nigerian-Canadian vowed to ensure that everyone in Alberta has access to equal justice.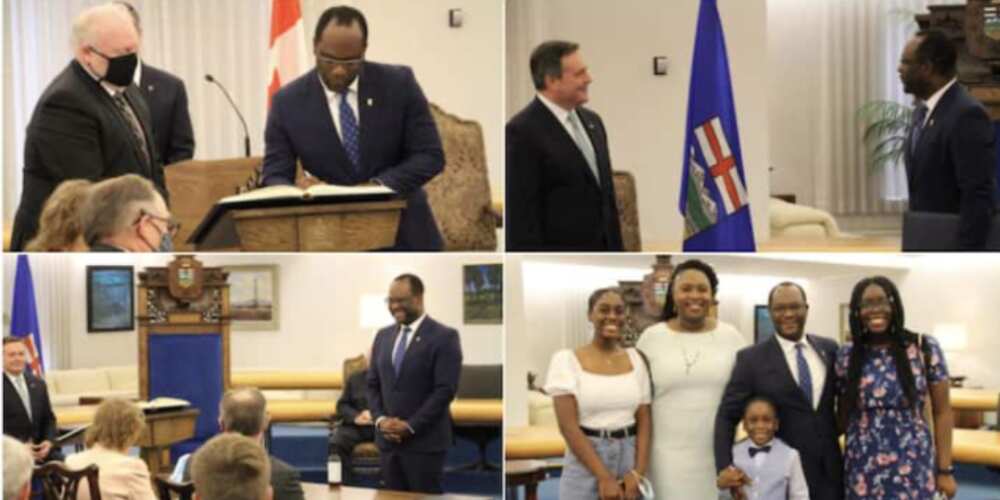 Madu graduated with a bachelor of law from the University of Lagos. In 2005, he left Nigeria for Canada with his wife for her postgraduate studies at the University of Alberta.
Do you have a groundbreaking story you would like us to publish? Please reach us through info@corp.legit.ng!
He said his legal work has always been informed by the fundamental belief that everyone deserves equal access to justice, adding that this will never change.
2. Olugbenga Shoyele
Olugbenga Shoyele was appointed as a judge in the Province of Alberta in Canada. He was appointed to Edmonton criminal division.
The Nigerian-Canadian, who is an alumnus of the Obafemi Awolowo University, worked as a law professor in Nigeria and practised in Edmonton.
Alberta's minister of justice and solicitor general, Kelechi Madu, announced Shoyele's appointment.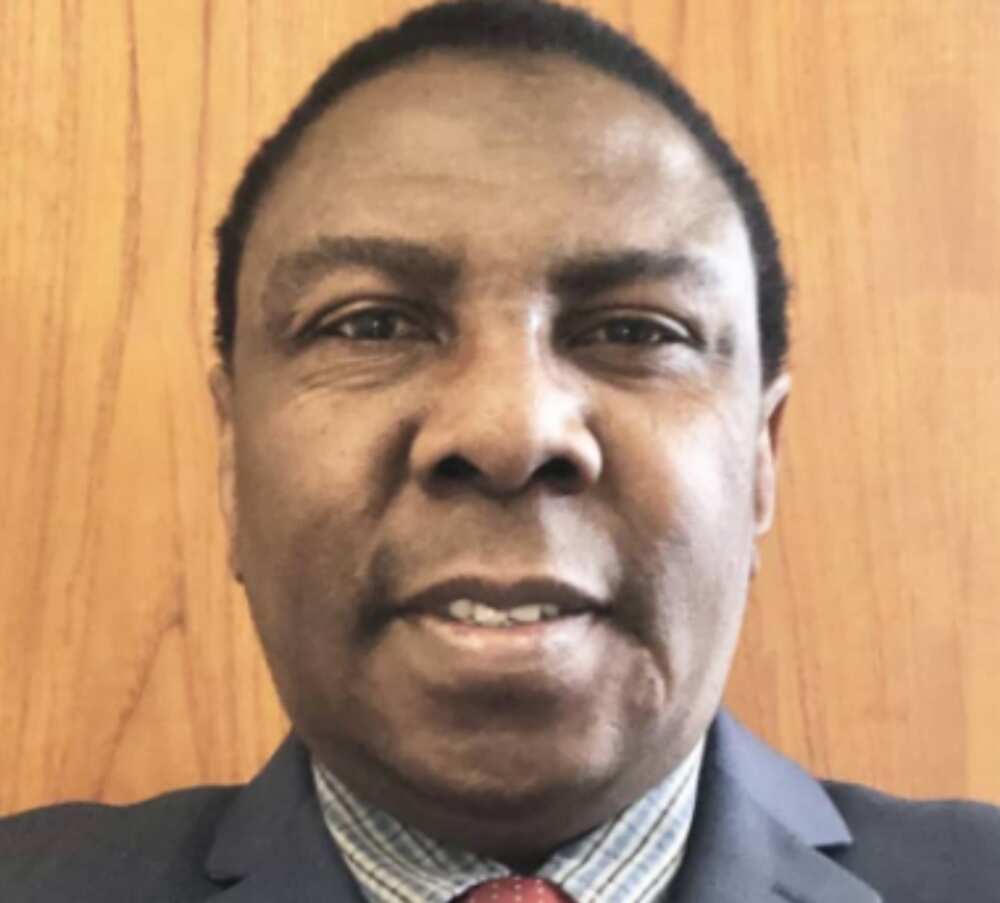 3. Ajibola Abitoye
Ajibola Abitoye popularly called Jibs was re-elected as a councillor in the city of Fort Saskatchewan, Province of Alberta in Canada.
The Nigerian-Canadian first won the election in 2017 as a new immigrant from Nigeria running against 14 other white candidates and emerging with the 3rd highest vote.
She won her constituency seat at the October 18, 2021 election in which she slugged it out with 12 other white candidates.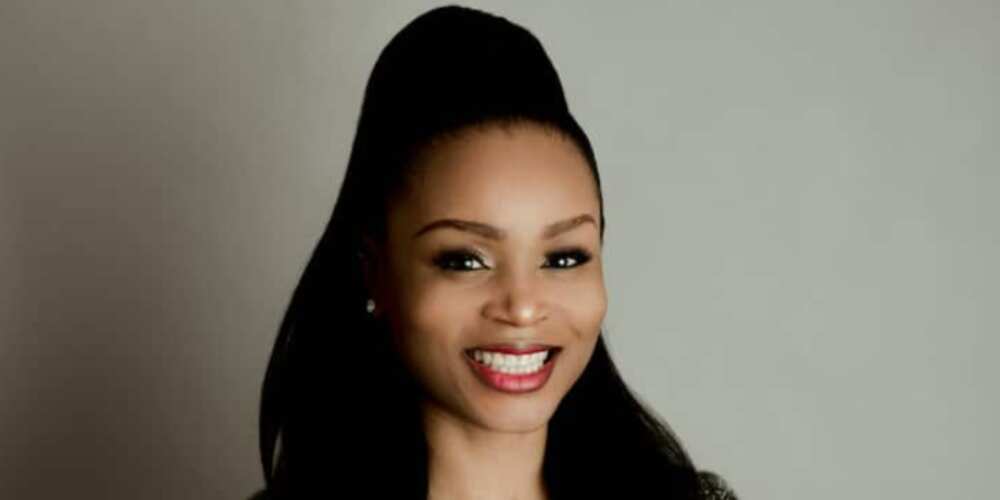 4. Nduka Otiono
Nduka Otiono is the vice president of the Canadian Association of African Studies. In his new position, he is on the path to becoming the successor of the association's new president, Professor Issac Brazie.
The Nigerian Canadian, who is a professor of African Studies and English at Carleton University in Ottawa, promised to do everything in his power to make sure the vote of confidence is not in vain.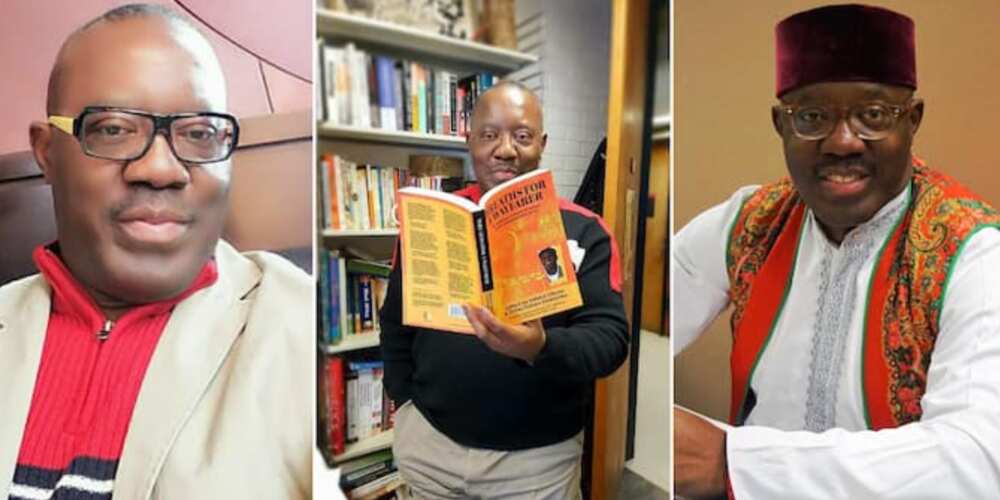 5. Dapo Bankole
Dapo Bankole was chosen as a member of the board of directors of Windmill Microlending, Canada.
The announcement was made by the organisation which said having the Nigerian on board is a "historic moment".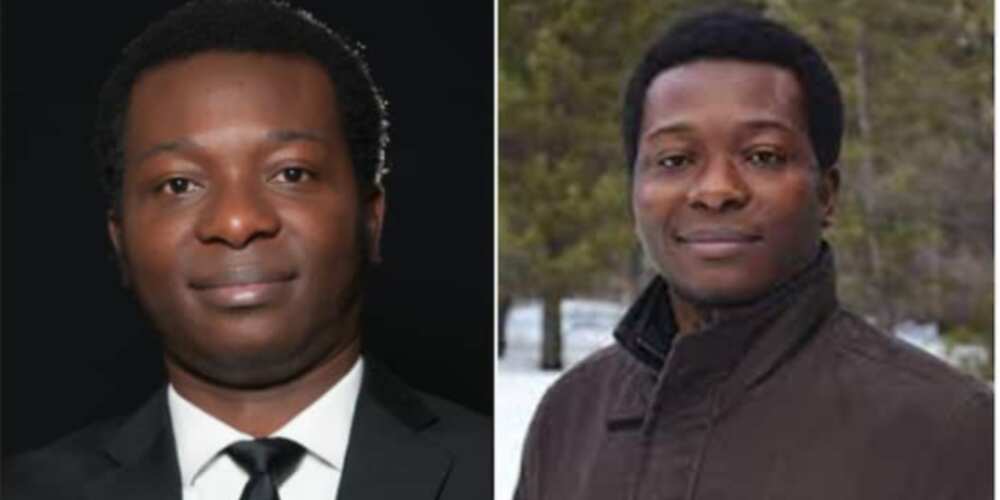 Man who left Nigeria with just N16k speaks on his success
In other news, faced with a dilemma of whether to continue with his master's degree programme in Nigeria or to start afresh abroad, Olumuyiwa Igbalajobi chose the latter.
He left the shores of the country with just N16,000 after winning a scholarship from the Korean government.
Speaking with Legit.ng's Tunde Ososanya, Dr Igbalajobi said the scholarship provided all that he needed to leave the country.
Source: Legit.ng