Afolabi Ghandi Olaoye: Facts to Know about RCCG Pastor Who Has Emerged New Soun of Ogbomoso
Ogbomoso, Oyo State - Afolabi Ghandi Olaoye has finally emerged as the Soun of Ogbomoso, one of the first-class traditional positions in Oyo state.
This follows the approval of the state governor, Seyi Makinde.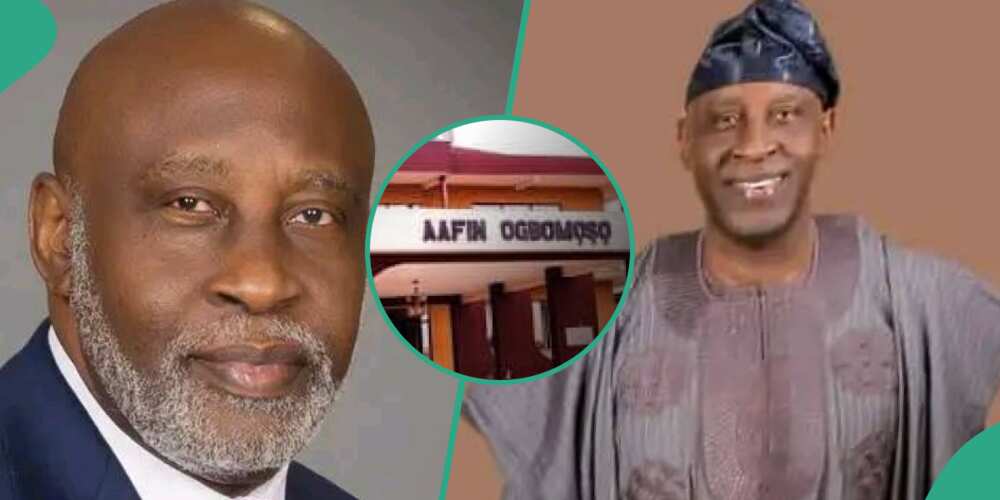 Legit.ng reports that Olusegun Olayiwola, the Commissioner for local government and intelligence affairs, announced this on Saturday, September 2.
It's been two years since the former Soun, King Jimoh Oladuni Oyewumi, Ajagungbade III, died. The late monarch died after spending 48 years on the throne.
Soun of Ogbomoso: Who is Pastor Olaniyi Ghandi Olaoye?
Until his selection as Soun, Olaoye was the Pastor of RCCG Jesus House, Washington DC, United States of America.
The new Soun's wife is also a pastor; Pastor Mrs Omo Olaoye. The new monarch and his wife are blessed with two daughters.
He was born to the royal family of Olaoye, one of the five royal families alongside the Oyewunmis and Ajagunlades in Ogbomoso.
Pastor Olaniyi Ghandi Olaoye's educational background
Soun-elect Olaoye studied English Language for his first degree while his second was in Industrial and Labour Relations.
Legit.ng gathers that the new monarch also has other degrees in other fields.
He had been a businessman before becoming an RCCG pastor in 1992, according to BBC.
Pastor Olaniyi Ghandi Olaoye's duties as RCCG pastor
Pastor Ghandi has led RCCG churches in three countries, Nigeria, Germany and the United States. He has also travelled to several other countries for clergy work.
He is currently the coordinator in charge of Convention and Special Projects for RCCG North America.
It was gathered that the new Soun's father tried to be the king in 1940. However, his son, who has now been made the king, was initially not interested in the throne.
The Soun-elect had said he would retire as a clergyman when he clocked 60 years of age.
Why Pastor Olaoye accepted to be Soun of Ogbomoso
Pastor Olaoye, who reportedly has personal reservations about the ancient throne, added that his faith as a Christian strongly contradicted every reason to become a traditional ruler.
However, the new monarch said God spoke to him about the stool in a revelation.
He added that he informed the General Overseer of the RCCG, Pastor Enoch Adeboye, of his disinterest in the stool, The Punch also reported.
However, Pastor Adeboye told him not to fight what he was born for.
Soun of Ogbomoso: Pastor Olaoye addresses congregation
Earlier, Legit.ng reported that in a video posted on social media, Olaoye addressed members of the church about his decision on the Soun of Ogbomoso stool.
The pastor said it was never his ambition to become the Soun.
He said he never wanted to be a king but God spoke to him about it, and he had no option but to take a step of faith to obey God and watch what He wanted to do.
Source: Legit.ng