Buhari Apologises for Pain His Policies Caused Nigerians in Farewell Speech
President Muhammadu Buhari has apologised for the adverse effects of his economic policies on Nigerians, acknowledging that they caused temporary suffering
In his farewell broadcast, the president defended his decisions, stating that they were made for the country's greater good and had ultimately yielded positive results
Some of the policies mentioned include the naira redesign policy and the closure of land borders, both of which were controversial
State House, Abuja - Ahead of the May 29 inauguration, President Muhammadu Buhari has apologised for the impacts of his economic policies on Nigerians.
The president tendered the apology in his farewell broadcast on Sunday, May 28.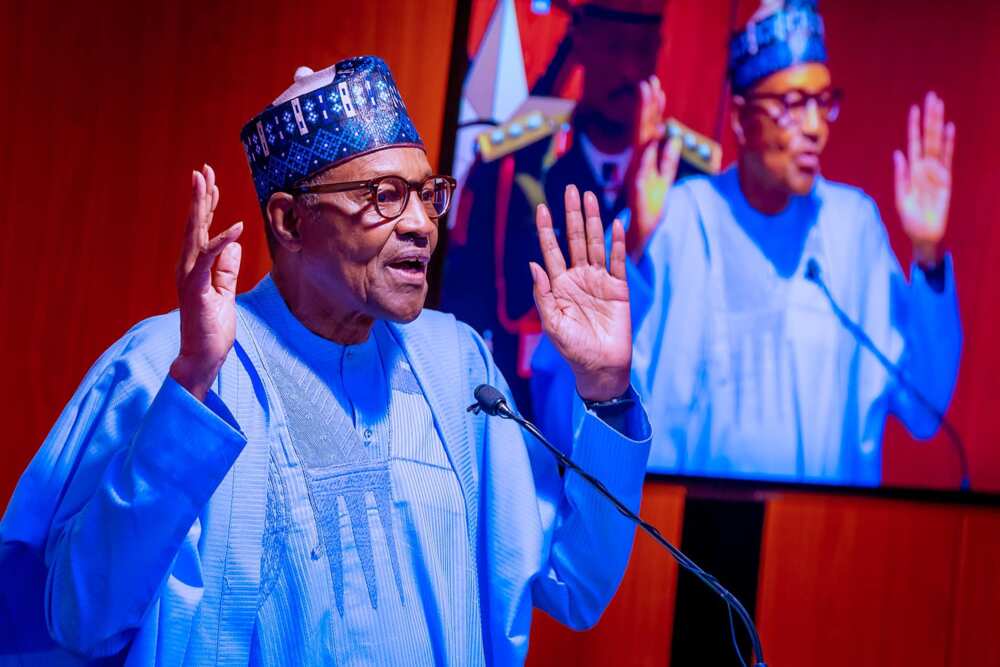 Buhari, who admitted that his policies brought "temporary pain and suffering" to millions of Nigerians, said they "yielded the desired results" nonetheless, adding that the decisions were for the benefit of the country.
His words:
"In the course of revamping the economy, we made some difficult choices, most of which yielded the desired results.
"Some of the measures led to temporary pain and suffering for which I sincerely apologised to my fellow countrymen, but the measures were taken for the overall good of the country."
One of the president's controversial policies includes the naira redesign policy of the Central Bank of Nigeria (CBN) that led to a nationwide shortage of naira notes. Another is the closure of the land borders.
Farewell speech: Buhari reveals why Tinubu won 2023 presidential election
Meanwhile, President Buhari also in the farewell speech said Nigerians were right to elect Bola Tinubu as the country's next president, noting that he was the best among the presidential candidates who contested the 2023 election.
On Monday, May 29, Tinubu, the February 25 presidential election winner, will be sworn into office.
In his speech, President Buhari congratulated Tinubu for achieving his dream of being the country's president.
President Buhari sends message to Peter Obi, Atiku, others
Similarly, President Buhari urged opposition parties and their candidates to accept the court's verdict even as the election tribunal continues hearing.
He said:
"Irrespective of the outcome of the various cases, I urge all parties involved to accept the decision of our courts and join hands to build a better Nigeria."
Source: Legit.ng