Shake-up Imminent in Prisons After Kirikiri Inmate Used Mobile Phone to Issue Threats
There are indications that a major shake-up is imminent in the Nigeria Correctional Service after an inmate was nabbed with a phone
The inmate has used the phone to threaten Kiki, one of the daughters of Vice President Yemi Osinbajo
Kiki, the vice president's second daughter, a successful entrepreneur, was said to be the target of this yet-to-be-identified inmate
Lagos - A significant shake-up and restructuring are imminent at the Kirikiri Maximum Security Prison, Lagos state, following Nigerians' outcry concerning a particular inmate allegedly illegally possessing a mobile phone.
Legit.ng gathered that the inmate was linked to an attempt on the life of one of the daughters of Nigeria's Vice President, Prof Yemi Osinbajo, SAN.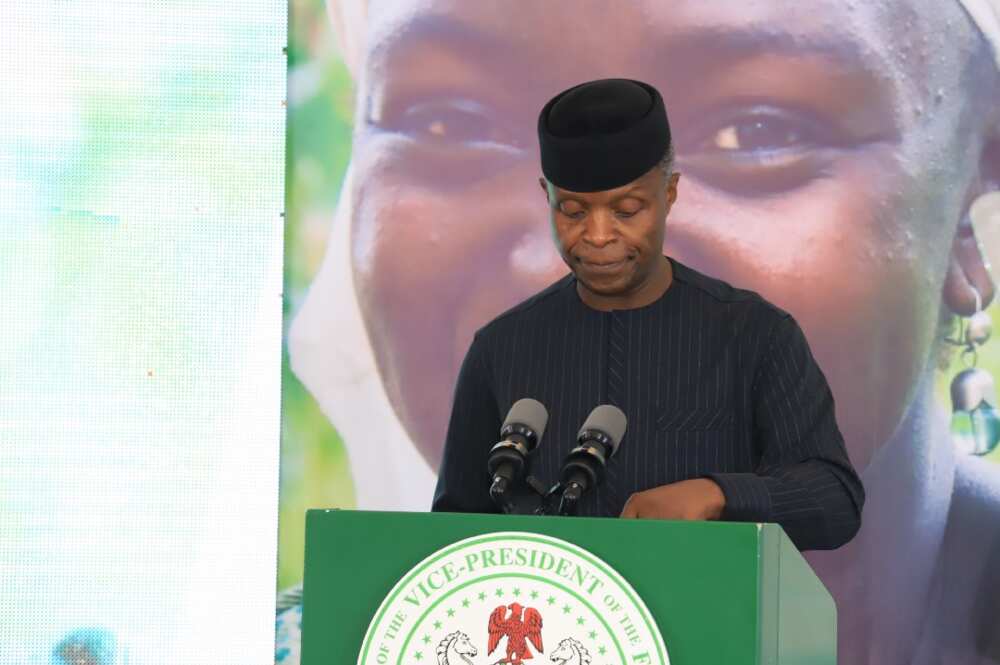 As gathered, the Department of State Services (DSS) operatives have arrested the culprit, described as "a slim young man", after a major operation at the Kirikiri prison in Apapa, Lagos, in a 72-hour surveillance operation.
Furthermore, reports had it that the DSS operatives who arrived at the prison premises on Sunday, March 12, only completed their mission after a 72-hour presence as they put both the staff and visitors at Kirikiri prison before entry and at the exit.
Kiki, the VP's second daughter, a successful entrepreneur, was said to be the target of this yet-to-be-identified inmate.
Information also had it that a standby communication command vehicle routinely paraded the prison's premises, with other armed men of the DSS, taking surveillance around the prison's environs in standby for any eventuality that may arise in their search.
It was said that after a series of intelligence gatherings, which also led to the tracing to the house of the inmate's parents, his father was questioned, and the culprit was later arrested.
Kirikiri inmate gets access to phone, threatens Osinbajo's daughter
Legit.ng had earlier reported that an inmate in Kirikiri Maximum Security Prison, Lagos state, alleged to be in illegal possession of a mobile phone, was linked to an attempt on the life of Kiki.
DSS operatives had been patrolling the premises, searching for the person who issued the threat.
The target, suspected to be an inmate, used a mobile phone which the secret service tracked to the location.
How DSS nabbed political thugs days before 2023 elections
Legit.ng had earlier reported that the DSS embarked on massive raids on the hideouts of hoodlums as a pre-emptive measure to curb violence before the presidential and National Assembly elections.
During the crackdown in Kano, no fewer than 63 suspected thugs were arrested on Thursday, February 23.
Also, the DSS said it recovered dangerous weapons from a property along the airport road, Nasarawa local government area of the state.
Source: Legit.ng