7 Ways Govt Can Put an End to the Menace of Soot in Port Harcourt
Nigeria's air quality is expected to be governed by the National Environmental (Air Quality Control) Regulations, 2014
Experts have raised an alarm by telling Nigerians that nothing is being done to enforce the regulations
With an increase in raised concerns around the issue, residents of Port Harcourt are hopeful for a swift end to soot in their city
FCT, Abuja - Since the last quarter of 2016, soot has become a health and environmental crisis not just for residents of Port Harcourt, the Rivers state capital, but for Nigeria as a whole.
The overbearing nature of the issue and its resultant pollution, visibility distortion and related health effects has led to heightened concerns and understandable anxiety in Port Harcourt, and across Nigeria.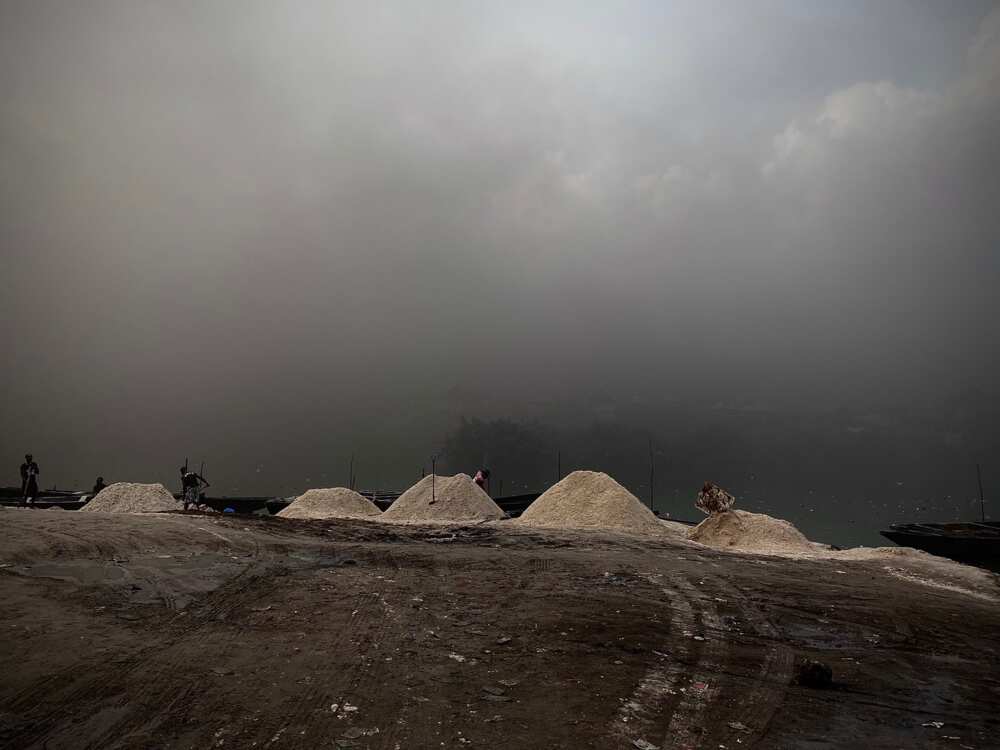 Professionals and residents have had more than enough and are speaking out for the government's intervention to put an end to the menace once and for all.
PAY ATTENTION: Follow us on Instagram - get the most important news directly in your favourite app!
From awareness campaigns to protests and the recent launch of a life expectancy calculator, SootCity, Nigerians are putting forward initiatives to nudge the government into action.
SootCity accurately determines the life expectancy of each user and with their consent makes them public to raise awareness and jolt the government into action.
Some of the solutions include:
1. Collaboration of government at all levels with all stakeholders- CSOs, traditional and community leaders, religious groups, youth groups and media organizations through enlightenment campaigns on the need to protect the environment.
2. Identification and containment of pollution sites at the source backed by the banning of illegal and artisanal refining across the state with strict punitive measures in place for all guilty parties
3. Ensuring that IOCs conduct their businesses in line with international best practices.
4. Restructuring and empowerment of environmental/ security agencies with the finance and equipment to implement and enforce environmental laws.
5. Provision of specialized health facilities to cater to victims of identified health hazards of soot, as well as payment of compensation to victims of soot and their families.
6. Empowering the youths with sustainable employment opportunities as a form of deterrence against crime.
7. Provision of basic social amenities such as constant power supply, good roads, standard education facilities, and health services.
Soot: Rivers people were at the risk of cancer - Medical experts
Recall that Dr Furo Green, a specialist and consultant surgeon at the Braithwaite Memorial Specialist Hospital, Port Harcourt, had decried the impact of the black soot, saying that six million Rivers people were at the risk of cancer over the hydrocarbon.
Similarly, a consultant surgeon and the deputy chairman, Medical Advisory Committee, Special Projects, and Linkages University of Port Harcourt Teaching Hospital, Dr. Ochele Emmanuel, confirmed that the hydrocarbons were capable of causing cancer.
The Rivers state government had earlier declared that the soot is caused by activities of illegal oil refineries, bunkers, and burning of tyres.
Rivers state govt clampdown on companies emitting high magnitude of hydrocarbon
In 2017, the Task Force on Black Soot set up by the Rivers state government to investigate and resolve the environmental challenge closed down three companies operating in the state.
The companies are Chinese Government Company, HSH Engineering Company and AUC Ashphalt Company.
They were accused of operating machines that emit high magnitude of hydrocarbon into the atmosphere.
Source: Legit.ng