Outer Worlds companions ranked: Who is the best one to play with?
Obsidian Entertainment's The Outer Worlds has fantastic companions that players will meet and love. They help the player in combat and provide the necessary backup during difficult fights. For this reason, we have compiled a ranking of Outer Worlds companions to enhance your gaming experience.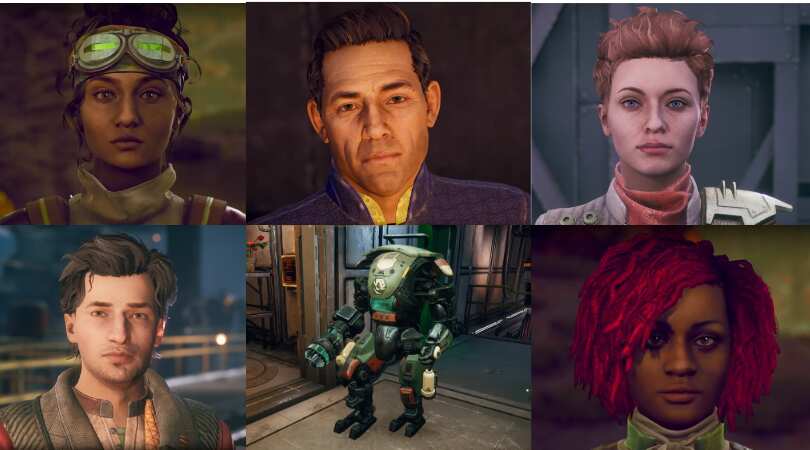 How many companions are in The Outer Worlds? There are six of them. The player finds and adds them to their party. Each has its own abilities and delightful disposition.
Outer Worlds companions ranked
What is the role of The Outer Worlds companions? These non-player characters follow the Stranger around and assist in completing quests and combat.
They also increase the player character's own inventory space as opposed to having their own.
The game lets you play any sort of character you want. Each character brings something unique to the party, and your play-style might align with some companions more than others.
Players can have two companions at the same time, and they have their own perks and alignments.
Unfortunately, there are no The Outer Worlds companions romance. Although you can recruit Companions to join your crew aboard The Unreliable, there is no way you can engage in any sort of serious relationship with them.
Although you can play with the Outer Worlds characters of your choice, you must admit that you are not perfect at everything. That is where companions Outer Worlds come into play, and we have ranked them for you below.
6. Nyoka
Nyoka is a tough and no-nonsense mercenary operating in Monarch. She likes blowing up things, and will not hesitate to take the violent option during conversations.
She does, however, have a softer side that is concerned for the well-being of all factions in Monarch, and even the system itself.
Her personal quest will ask you to find mementos of her lost companions and is called Star-Crossed Troopers.
Her ability is Barrage, that is, she uses her personally modified LMG to deal damage to her target and set enemies near it ablaze.
Her perks are Bonus Support Lie, Hunter, Exterminator and The Crew.
To recruit Nyoka, you will have to complete the quest known as Passion Pills that can be acquired at Stellar Bay in Monarch. After you complete it, she will offer to join you and only becomes your companion if you accept her offer.
5. SAM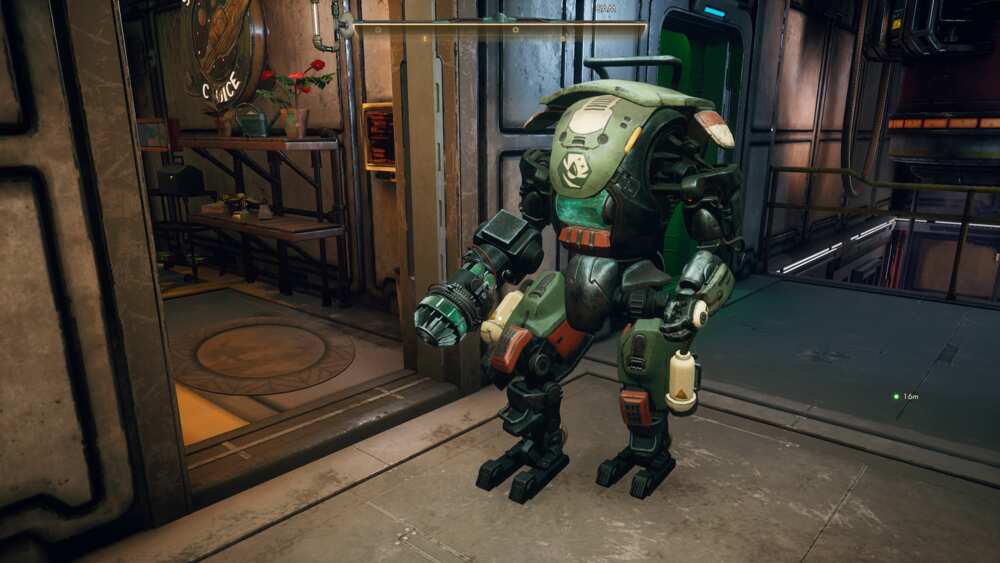 Is SAM a good companion Outer Worlds? Yes, in terms of raw power and viability, he is the best. He is literally a heavily armored robot that is much better for combat than squishy human bits.
In this Outer Worlds best companions list, he appears in the fifth position. SAM is a hilarious idea as he is a corporate cleaning robot turned into a deadly killing machine.
The robot is relentlessly cheerful and he will diligently go about his duties cleaning the ship, and then cleaning the battlefield.
SAM can be found on the 2F of The Unreliable. He lacks proper artificial intelligence and does not participate in decision-making. Instead, he gives you a slogan after another of pre-prepared corporate tidbits.
He can be recruited into your party by completing the quest The Cleaning Machine, which is obtained by inspecting him on the ship.
His unique perks are Bonus Support Intimidate, Cleaner, Bad Samaritan, and Clean Sweep.
4. Felix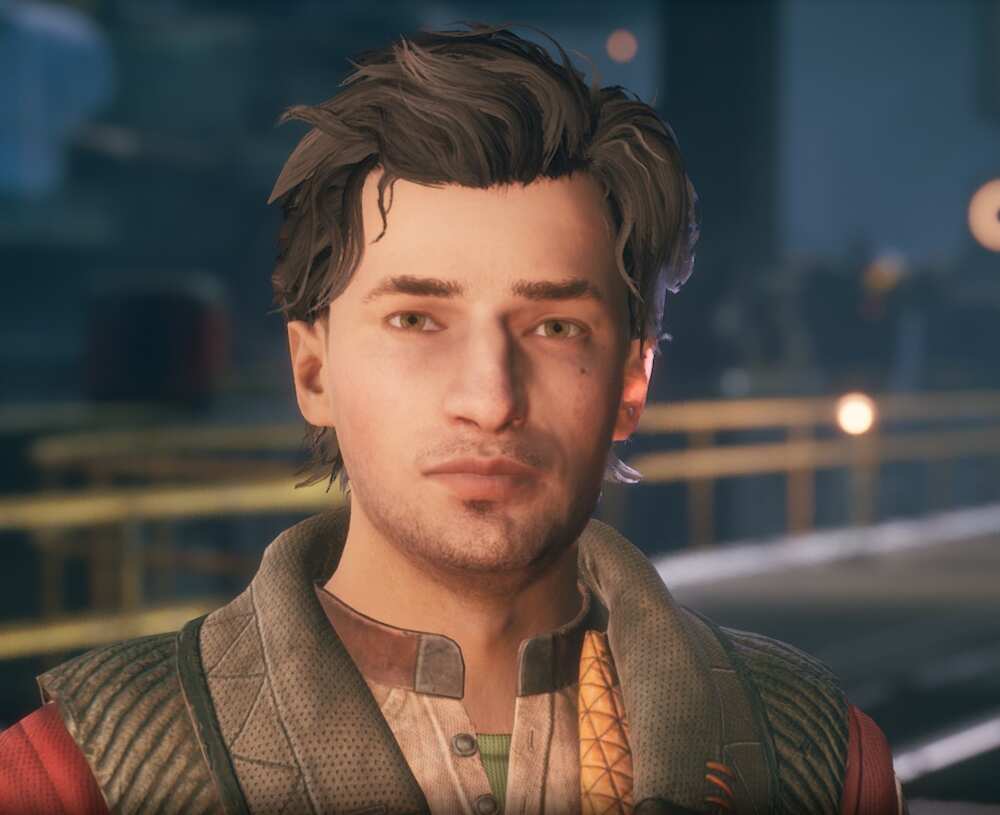 Felix takes the fourth position in this Outer Worlds all companions list. You will meet Felix during the story mission known as Passage to Anywhere.
After you have talked to Udom Bedford in Groundbreaker and no longer have your ship impounded, you will find him waiting for you by The Unreliable.
He is a rebel and prefers to hit things first and ask questions later. He was entangled with a man who is now claiming to be preparing to lead a revolution.
You will be asked to take him to visit this friend and help him through the information he is given. The quest is called Friendship's Due.
Felix grew up in the Back Bays of Groundbreaker. He was a "Stowaway" as he was an unemployed orphan. Eventually, he secured a job but it ended abruptly when he attacked his foreman with a toss ball stick.
He can do the dropkick, that is, he charges his target, leaps into the air, and slams into the target with both feet. His unique perks are Bonus Support Persuade, Self Governed, Bootlickers! and Rebellion.
3. Ellie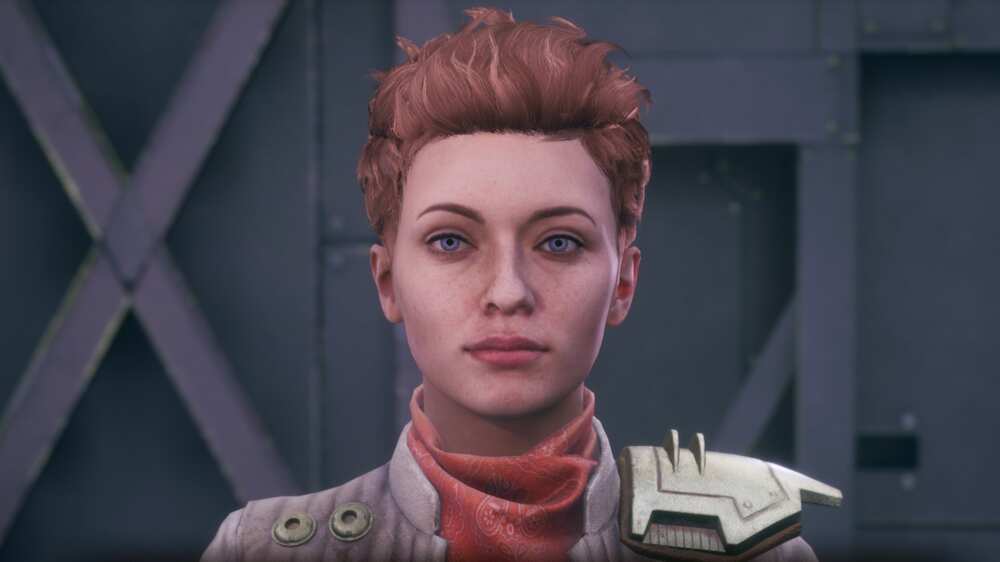 Ellie is a cheeky sidekick with a pompous history. She scoops the third position in our list of all companions Outer Worlds.
She is a medic that can be recruited at the Groundbreaker as part of the quest Worst Contact. Among The Outer Worlds all companions, she stands out as the no-nonsense medic.
You will find her around the medical bay, looking to find someone that she does not like but is indebted to. Talk to her to begin the Worst Contact quest and carry on through her recruitment.
Ellie usually sides with whatever is in her best interest, which makes her a good companion for any morally compromised player characters.
Her unique ability is the quickdraw, that is, she quickly draws her pistol & fires off a series of precision shots at her target.
Her unique perks are Bonus Support Medical, Beyond The Grave, CPR, and First Responder.
2. Vicar Max Desoto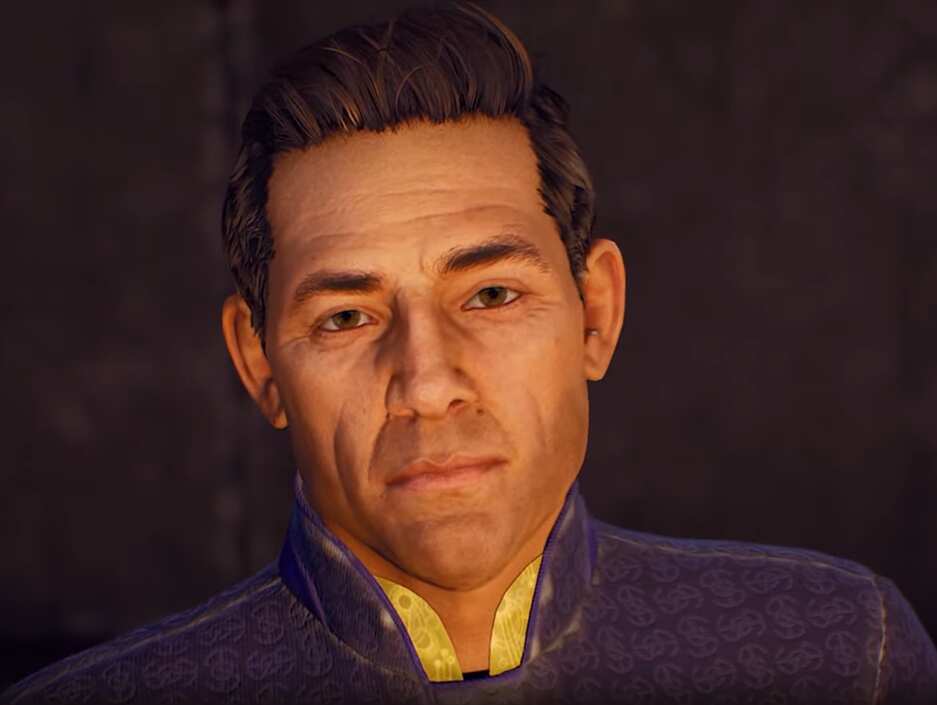 Vicar Max can be recruited into your party by talking to him at Edgewater in the Emerald Vale. This is suggested to you by Parvati during the quest Comes Now the Power.
The Vicar is interested in retrieving a forbidden book from a collector's home. Accept his request and begin The Illustrated Manual to begin his recruitment quest.
After you complete The Illustrated Manual, talk to Vicar Max at the mission in Edgewater and he will ask to join your party. Accept and he will be joining your ship once you have made a decision for Comes Now the Power and obtained the Power Regulator for Stranger in a Strange Land.
After recruitment, you can find him in his room on the second floor of The Unreliable ship. Talk to him to find out about his life and motivation.
He left his laborer parents and became a Vicar against their advice, and believes the 'plan' is an unbreakable elastic band that stretches so far before snapping back and triggering a violent correction.
He often says that the quest to understand this equation has consumed his life. He will reveal that Bakonu's legacy religion, Philosophism, is the counter to Scientism, as they believe everything is chaos instead of a plan.
Vicar Max Outer Worlds best companions perks are Bonus Support Hack, Tuned In, Mad Max, and Sermon. Max's ability is the Trickshot, that is, he examines and evaluates his target and spiritually enlightens them with a blast from his shotgun.
1. Parvati
Who is the best companion in outer worlds? Parvati is. She is a peaceful and shy engineer who you will first meet at Reed Tobson's office in Edgewater.
She will suggest talking to Vicar Max in Edgewater to gain moral guidance and will ask if you are a drinker if you enter the canteen. Make a point of talking to her after and she will comment that she can see folks leaving the canteen and none of them seems happy or better off.
After you have met Thomas Kemp, you can talk to Parvati and mention that he seemed fond of her. She will not say much on the matter.
You can also mention that she talks about her father but not her mother, and she will say she never met her. You can find out that her mother's contract stated that kids belonged to her office from the time of conception, so they were separated.
She justifies her situation by saying her mother worked some high-profile stuff and it was better to be raised in her father's time instead.
Interestingly, she is not allowed into Edgewater's General Store. If you talk to her, she will reveal that when she was 12 years old, she accidentally picked the lock of a vending machine and littered its contents all over the store and road, including the bottles that exploded and ruined Reed Tobson's speech.
Once you are aboard The Unreliable, you can talk more and learn more about her life. She will reveal that there was suspicion that her aptitude test was inaccurate and just a reflection of her father's work.
Her ability is the overload, that is, she slams down her hammer creating a blast wave that shocks enemies. Her perks include Bonus Support Engineering, Synchronicity and Mod Finder.
Although there is no Outer Worlds companions romance, gamers still love the support of companions on different quests. Do you agree with this ranking of Outer Worlds companions?
Source: Legit.ng