Presidential Candidate Rejoices, Dedicate Academic Achievement Award to God
Presidential candidate, Professor Christopher Imumolen has dedicated the recent award given him to God
The award was given to the accord party's presidential candidate by the influential Forbes magazine
Professor Imumolen is presently campaigning to become Nigeria's youngest civilian president ever come this February
Accord party's presidential candidate, Professor Christopher Imumolen has dedicated his recent Outstanding Academic Achievement Award 2022 given him by the influential Forbes magazine to God, even as he has vowed to continue the giant strides he has made in empowering humanity through education in the last 13 years.
The presidential candidate who has made a name for himself as a philanthropist that is committed to causes aimed at uplifting humanity was profuse with thanks to God for giving him the grace to fulfill his mission of adding value to human lives through his massive investments in education.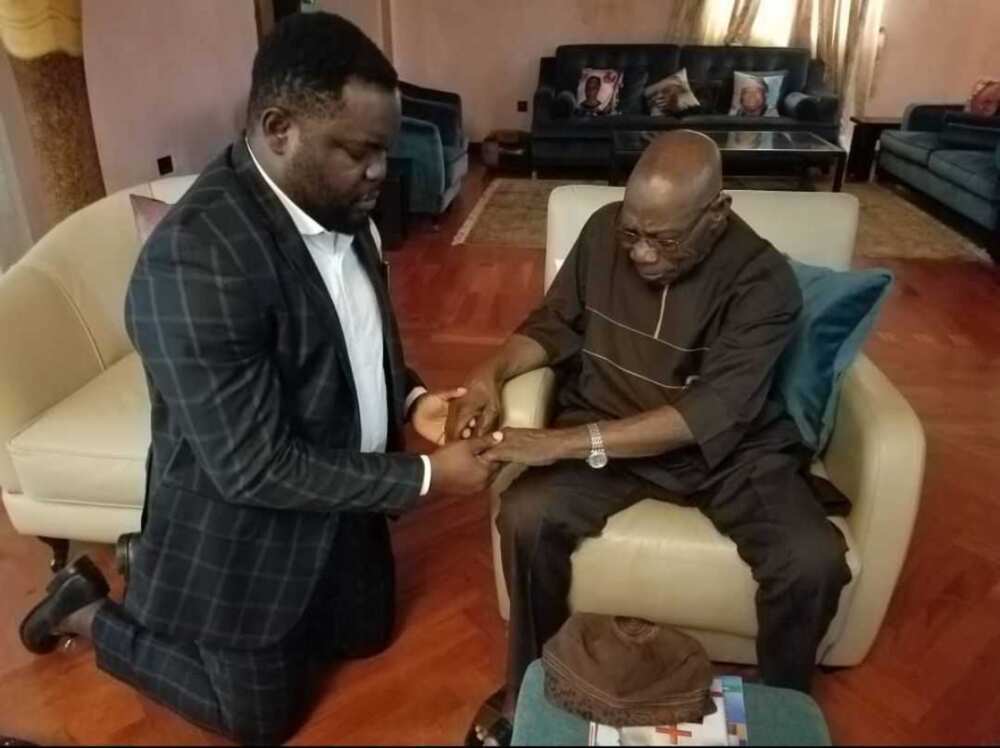 According to a citation read on his behalf by the awards panel, Professor Imumolen earned the recognition for demonstrating academic excellence in not only ensuring that he broke the barriers of deprivation to reach the zenith of his academic quests, but by consistently ensuring, through his scholarships initiatives, that other less privileged persons get the opportunity to access education for the purpose of maximising their potentials.
"I want to dedicate this award to the Almighty God for the grace He gave me to embark on this journey which started 13 years ago," an elated Professor Imumolen said.
"Without God, it would have been impossible to achieve so much in terms of the numbers of people we have been able to support with both educational training systems, as well as our scholarship schemes.
"I am proud to accept the Forbes Best Of Africa: Outstanding Academic Achievement Award 2022. The recognition means a lot to me because it is a bold statement by Forbes on how they view the work I have been doing to illuminate the minds of millions of people globally.
"For us, this award is a pat on the back and it is certain to inspire us to do more in the coming years. I will also like to thank the Foreign Investment Network and Forbes Global for this recognition. Our thanks also goes to our team, our partners and all those who have been supportive of our programmes from the beginning."
Professor Imumolen is presently campaigning to become Nigeria's youngest civilian president ever come this February.
2023: Imumolen wins more converts after new year message to Nigerians
Recall that Legit.ng reported that Accord Party presidential candidate, Imumolen unveiled his election masterplan in a live broadcast to the nation on New Year's Day.
The country's youngest presidential candidate outlined his plans to take Nigeria out of her present condition and redirect her to the path of sustainable growth and development.
In a moving speech which lasted half an hour, the academic touched on critical areas of the country's economy that needed to be revamped in order to achieve the rapid development he envisaged if he gets elected as Nigeria's president this year.
He lamented the abysmal depths the fortunes of the country, once seen as the pride of the black race, had sunk in virtually every area of the economic development index and vowed to effect a sharp turnaround if he gets the people's mandate to become president.
Source: Legit.ng