"Shame to You", Pastor Blasts Members for Giving N100 Offering
An unknown pastor has lambasted his church members somewhere in the southeast are of the country
The cleric who blasted the church members accused them of giving a paltry sum of N100 as offering
Meanwhile, Nigerians on social media are not in agreement with the cleric and have blasted him foe his entitlement manner
A viral video going round the internet has seen a pastor lambasting his members for giving N100 as offering. The cleric who blasted his church members was code switching between English and Igbo language al through this.
The cleric who lamented that the church is buying fuel to fill the generator, insisted that the such paltry sum is unethical of his members.
In reactions, many Nigerians on social media blasted him for making such statement with many people claiming that many pastors are actually not called by God.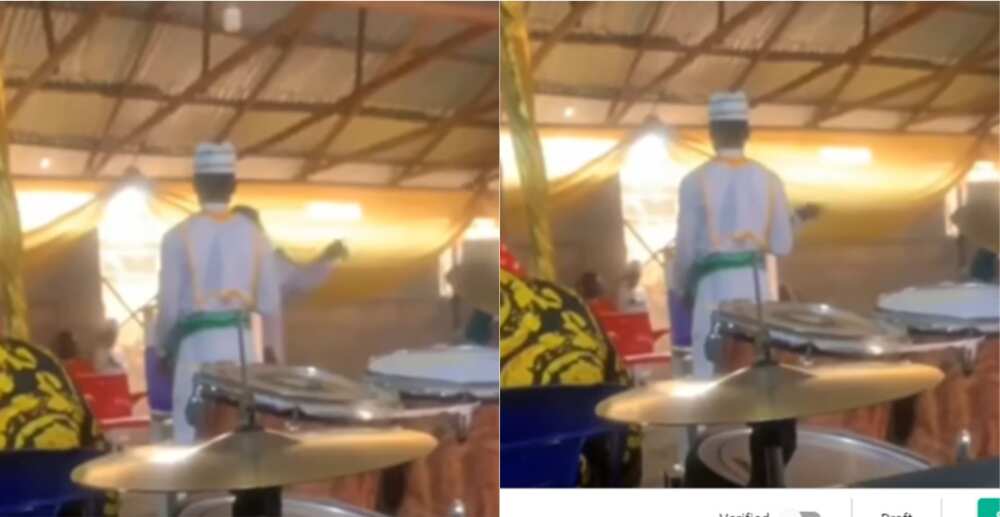 Here are reactions from Nigerians on social media.
Odukale Nifemi Kabirat
"To be sincere, Members that gives 100 Naira tried, with the situation of things in our country to even spend kobo isn't easy. I expected the so called pastor to pray to God to uplift their purses so they can give more than that next time."
Ejike Sammie NorMan Onah
"Yes! Buhari has really taught all of us a very big lesson. There's no more windfall of anything except tightening hardship. Even the Oguns, Amadioha and co are equally hungrier than their respective priests nowadays."
Daniel Dan
"Even God never had this entitlement mentality. I know some of you only received the call without checking who the caller was. Wehdone"
Eric Mudima Gowal
"What if the person offered their last 100 naira? Did he even think about that?"
Adesegun Ogundeji
"It is not his fault. It is the fault of those feeding him. Let him go and work and stop robbing people."
Austine Kamshak
"So unfortunate how the church is deteriorating. These kind of 'men of God' can't lead a small group of palm wine tappers talk more of a whole body of believers."
Oscar Mvp Oforkansi
"Oga if business isn't going well, just change the business. You can't be fighting your customers for coming to buy with the amount they have. If this one no dey move market again, enter another line."
Toochukwu Ngadi
"Truth be told. The proliferation of churches in our society today is as a result of poverty in the country. Every street is littered with churches here and there.
"The poor congregations are not spared as they are tied to contributing from the little they have and that includes tithes, church building donations, diesel and fuelling and the list goes on and on."
Baba Aladura Teledalase Iseoluwa
"Some people are not called by God but decided to call themselves. With the current situations in ds country, some can not even afford two square meals in a day not to talk of offering in the church."
Adama Zakari
"I can't stop laughing.Most churches are used for business centers.May God forgive the so called pastors.They don't know what some of the members are going through.They have special seats for the rich members.May The Almighty God forgive them Some of this pastors are not preaching about salvation at all."
Aliyu Bature Danhaya
"Oga Pastor come to Mosque and see how people contributing less than that amount and nobody is complaining, u can't force a man to pay something he can't afford, half a bread is better than none."
2023: Popular Dunamis pastor reveals God's preferred candidate
Meanwhile, The senior pastor of the Dunamis International Gospel Centre, Paul Enenche, has revealed God's preferred candidate in next month's presidential elections.
Pastor Enenche, during his sermon on Sunday, January 15 revealed the attributes of God's ordained presidential candidate ahead of next month's electiont.
He stated God's ordained candidate is one whose success story in life cannot be attributed to public funds but to the independent works of their hands.
Source: Legit.ng