2023: "Peter Obi Will Make Better President Than Any of His Contemporaries", Says Beauty Queen
Princess Eziamaka Ezeugwu has declared his support for Peter Obi of the Labour Party ahead of the 2023 election
According to him, Peter Obi is a project every Nigerian shoud embrace no matter the situation or tribe
Ezeugwu consequently urged Nigerians to go all out to get their PVCs, cast their votes accordingly, and ensure that their votes count
The South East beauty queen, also known as Ada Ndigbo Southeast, Rt. Hon. Princess Eziamaka Ezeugwu, has said that the presidential aspiration of the candidate of the Labour Party (LP), Mr. Peter Obi, is a project every Nigerian should adopt, irrespective of tribe, religion or language.
She said that the LP candidate has presented himself in different ways, and in different fora as one with the magic wand to solve the myriad of problems bedeviling the country and its people.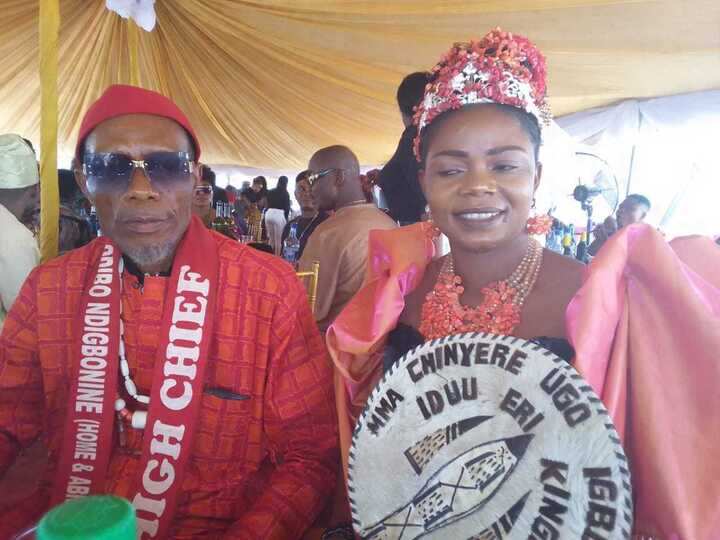 Legit.ng's regional reporter in Anambra, Mokwugwo Solomon, quoted the beauty as making the assertion on Friday, January 6, 2023, during a public function in Amorka, Ihiala Local Government Area of Anambra State.
She said:
"Peter Obi's presidential aspiration is not an Igbo project; it is, and should be a Nigerian project; because, no one would wish that Nigeria and Nigerians remain in its present tortured situation beyond 2023.
"My support for Obi is not because he is an Igbo man. It is because I am convinced that based on his past antecedents and manifesto, he is better placed to make a better president than his contemporaries.
"There is much suffering in the land. Things have really fallen apart. The economy is bad; businesses are not moving fine. Civil servants and pensioners are suffering, and school leavers are not getting jobs. Therefore, the country needs a president, who is mentally, emotionally and physically and intellectually fit to pull the country out of such messy situation.
"I am proud and happy about the enormous support Obi is enjoying across Nigeria. This further heightens my belief that he is the candidate beat."
While assuring that she would deploy her contacts and resources to mobilise support for the LP candidate, Ezeugwu, a former councillor in Nkpologwu, Uzo-Uwani LGA of Enugu State, urged Nigerians to go all out to get their PVCs, cast their votes accordingly, and ensure that their votes count.
She called on the candidate of the All Progressive Congress (APC), Bola Tinubu; the candidate of the People's Democratic Party (PDP), Atiku Abubakar, and others, to allow the southeast to produce Buhari's successor; based on equity, justice and fair play; and based on the fact that other regions have taken their turns at different times.
Peter Obi reacts to Arthur Eze's remarks over his 'failed' 2023 presidential bid
Peter Obi earlier said that it is politicians like Arthur Eze that he wants to retire with his presidential bid in 2023.
Obi's reaction comes after Eze cautioned against his presidential ambition noting that he was never in support of the former governor's plan to contest in the 2023 election.
A spokesperson for Obi said Arthur Eze's comment over Obi's presidential bid only shows that the businessman is scared of losing his influence on the people.
Source: Legit.ng