Actor Michael Schoeffling today: age, net worth, wife, children
Old American films charm with their simplicity and humour. One of such films is Sixteen Candles. If you happened to have watched it, you must have laughed at the embarrassing situations that occurred to the young characters, and you must have enjoyed the acting of a handsome young man who performed one of the leading roles there. His name is Michael Schoeffling, and he portrayed Jake. However, where is he now?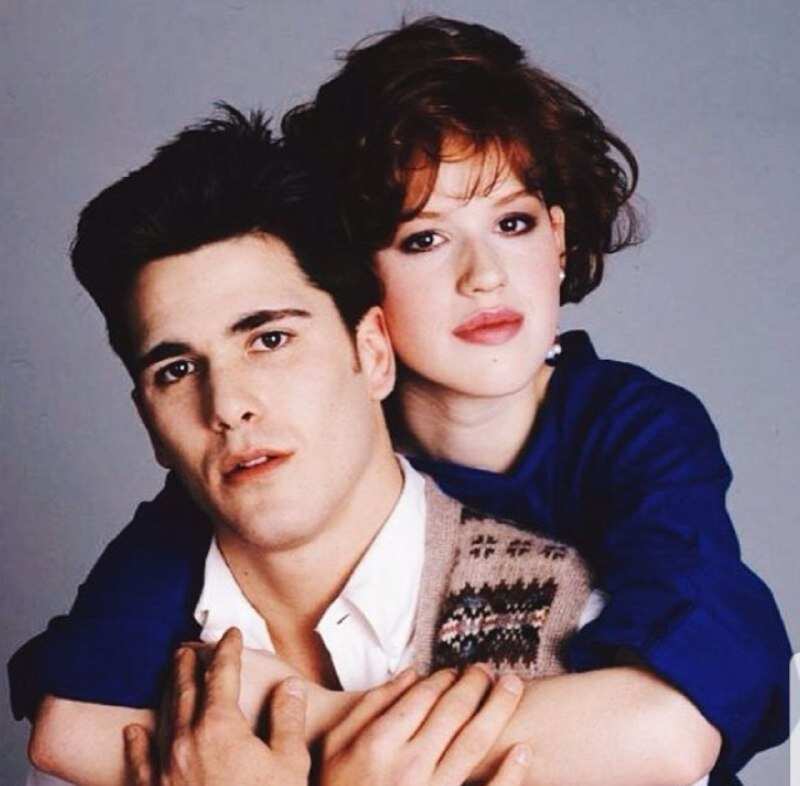 It sometimes happens that promising actors retire from acting career too early, or fail to succeed. The same thing happened to Schoeffling. However, he had all the chances to become an icon like Alen Delon.
What is known about Michael Schoeffling now?
He appeared abruptly on the screens and disappeared suddenly too. Where is he today and what is known about him? Keep on reading to learn it!
Full name: Michael Schoeffling
Michael Schoeffling age: fifty-eight
Profession: Actor, model
Date of birth: December 10, 1960
Place of birth: Wilkes-Barre, Pennsylvania
Education: Cherokee High School, Lee Strasberg Institute
Family status: Married
Spouse: Valerie Robinson
Place of current residence: Newfoundland, Pennsylvania
Michael Schoeffling net worth: 500 thousand USD
Michael Schoeffling children: two children
The Sixteen Candles star was born on December 10, 1960, in Wilkes-Barre, Pennsylvania. Therefore, this man has already blown his 58 candles!
READ ALSO: Actress Amanda Blake bio: net worth, children, spouse, cause of death
The future actor got a good education: he graduated from Cherokee High School in New Jersey and then studied at the Lee Strasberg Institute. Moreover, the man majored in liberal arts at Temple University and also made success at wrestling. The actor was eventually in good form and even was a member of the US Jr. Wrestling Team which won a gold medal at the European Championships in Germany.
As a young man, he started his career in 1984 by debuting in comedy Sixteen Candles, where he portrayed Jake Ryan. Later he also appeared in Racing with the Moon (portrayed Amputee Soldier), Sylvester (portrayed Matt), Vision Quest (in the role of Kuch), Let's Get Harry (as Corey Burck), Belizaire the Cajun (portrayed Hypolite Leger), Longtime Companion (as Michael), Slaves of New York (portrayed Jan), Mermaids (in the role of Joe Perretti), Wild Hearts Can't Be Broken (as Al Carver) and participated in the TV show Deadly Nightmares in the episode "Dead Man's Curve".
His last film dated 1991 was Wild Hearts Can't Be Broken. However, filming was not the only source of income of the young actor Michael Schoeffling. As long as he was handsome enough and in good shape, he tried modelling for GQ, and photographer Bruce Weber even sponsored his opportunity to take classes at the Lee Strasberg Theatre Institute in Manhattan, New York. Therefore, during this short seven years of fame, he has managed to earn net worth estimated at $500 thousand. In the whole, he has appeared in eleven projects for seven years. It was not bad, but later something went wrong.
What happened to Michael Schoeffling?
Sometimes people have to choose between family and career. Their choice depends on their priorities. The person who changed his priorities was Michael Schoeffling wife – Valerie Robinson.
Valerie C Robinson and Michael Schoeffling wedding took place in 1987 when his (as well as her) career still had a chance to grow. However, along with his career, his family grew bigger too. In the 90s in various interviews, he explained that he had quit because of the lack of good acting roles and opportunities, and moreover, he had to support his young but growing family. It is also known that he had problems with alcohol. The actor had to resort to different rehabs to finally quit drinking. Fortunately, he managed to do it. So the man returned to native Pennsylvania and went into carpentry. He succeeded in making furniture and did not eventually felt lack of money ever since.
Who is Michael Schoeffling today?
Today, the former actor dwells in Newfoundland, Pennsylvania. Michael Schoeffling family consists of his wife Valerie C Robinson and their two children, Scarlet and Zane.
Michael Schoeffling wife is a former model and actress, so he was a lucky man to marry the beauty with a beautiful name Valerie. One could have seen her in movies like Patty Hearst (1988), Having Babies II (1977) and One Shoe Makes it Murder (1982). However, her career was not lasting too despite all the chances to become extremely rich and popular.
Michael Schoeffling now and then is two different personalities. The 80s star became a calm and unpopular family man. However, it was his choice, and hopefully, he lives happily in Newfoundland surrounded by his family at his 58.
READ ALSO: Joe Rogan net worth, house, age, height, wife and kids
Source: Legit.ng