Full List of Public Holidays Nigerians Will Celebrate in 2023
In celebration of the New Year 2023 which begins today, Sunday, January 1, Nigerians will stay off work on Monday, January 2, in line with the Public Holiday declared by the federal government.
The New Year holiday is just one of the at least 16 public holidays Nigerians will enjoy in 2023.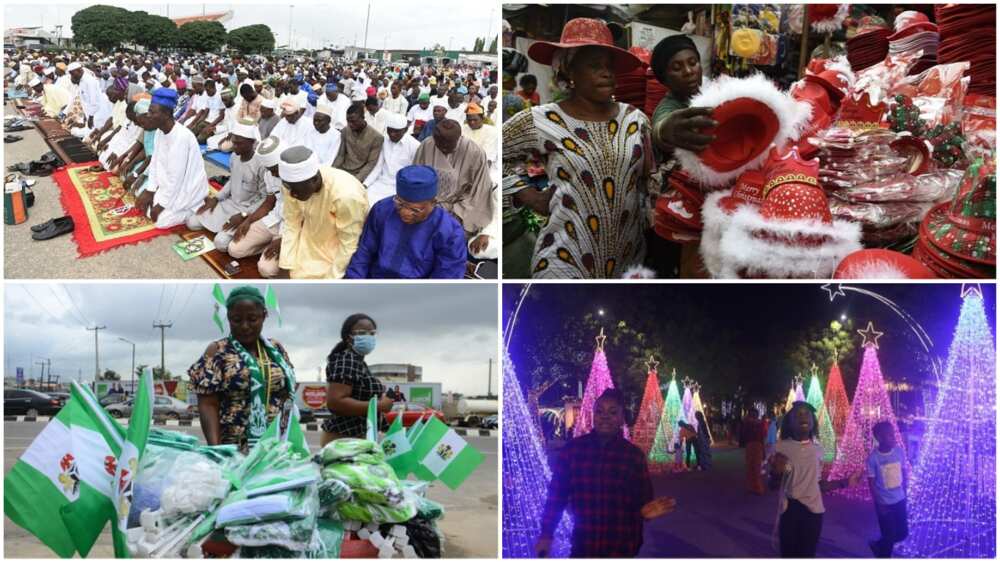 When the federal government, through the Ministry of Interior, declares a public holiday, it means schools, businesses, banks, and government offices will be closed on such day.
Thus, knowing the public holidays can help you plan your calendar well.
Public Holidays in Nigeria 2023
Here is a list of the public holidays in 2023.
Sunday, January 1 - New Year's Day
Monday, January 2 - New Year's Day Holiday (the federal government declared Monday the public holiday because New Year Day falls on Sunday)
Friday, April 7 - Good Friday
Monday, April 10 - Easter Monday
Saturday, April 22 - Eid-el Filtri
Sunday, April 23 - Eid-el Filtri
Monday, May 1 - Labour Day
Saturday, May 27 - Children's Day (Public Holiday for Schools and Children only)
Monday, June 12 - Democracy Day
Thursday, June 29 - Eid el Kabir
Friday, June 30 - Eid el Kabir
Wednesday, September 27 - Eid el Maulud
Sunday, October 1 - Independence Day (National Day)
Monday, October 2 - Independence Day (National Day) Holiday (Because Independence Day falls on Sunday)
Monday, December 5 - Christmas Day
Tuesday, December 26 - Boxing Day
2023 prophecy: Pentecostal pastor predicts victory for LP candidate, Obi; urges prayers for Soludo
In another report, the Senior Pastor of the Bible Base Miracle Assembly, Nkpor, Idemili North local government area of Anambra State, Rev Jerry Nwachukwu, predicted victory for the presidential candidate of the Labour Party (LP), Peter Obi, in the 2023 election.
In his New Year prophetic declaration in the early hours of Sunday, January 1, 2023, tagged, "Life, Fully Alive," the cleric noted that "Peter Obi will be victorious in the 2023 presidential election.
Legit.ng's regional reporter in Anambra, Mokwugwo Solomon, quoted the cleric as saying that the presidential race will be mainly between Peter Obi of the Labour Party (LP), and Bola Tinubu of the All Progressives Congress (APC); but that Tinubu will not make it.
Source: Legit.ng