BREAKING: Aisha Buhari Withdraws Case Against University Student Who Mocked Her
Aisha Buhari has withdrawn her case against Aminu Adamu, a student of the Federal University, Dutse
Recall that the student was reportedly arrested and tortured over a post in which he mocked the first lady
According to the prosecution counsel Fidelis Ogbobe, the first lady as the mother of the nation decided to withdraw the case
In what will excite many Nigerians, Nigeria's first lady, Aisha Buhari, has on Friday, December 2, withdrew her case against Aminu Adamu, a student of the Federal University, Dutse, who was arrested for trolling her on Twitter.
The student was remanded in the Suleja correctional facility in Niger State after he was charged to court by the police, according to his lawyer, C.K Agu.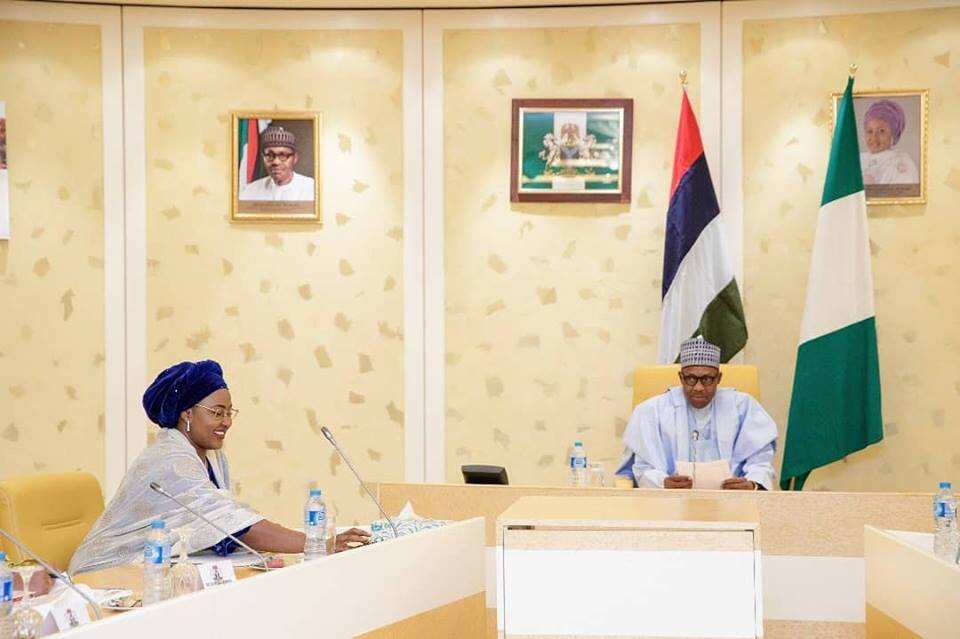 The lawyer Mr Agu confirmed this late evening that the wife of the President has withdrawn the case against the student, Premium Times reports.
Daily Nigerian added that he relied on Section 108 subsection 2(a) of the Administration of Criminal Justice Act to move the application for the withdrawal of the case.
Adamu, a final year student, tweeted a photo of Mrs Buhari with a caption in Hausa which translates to: "Mama is feeding fat on poor people's money."
The tweet was posted on 9 June but Mr Adamu was arrested earlier this month when the tweet went viral.
Police service commissioner calls for arrest, prosecution of Aisha Buhari for beating up student
Meanwhile, in a move that will surprise many Nigerians, Najatu Mohammed a commissioner in the Police Service Commission (PSC), had requested for the prosecution of the first lady for taking the law into her own hands.
According to her, the first lady's she alleged action must be condemned by all Nigerians as she called on security operatives to arrest and prosecute the first lady.
She said:
"She doesn't have the right to do that. In fact, she should be prosecuted for doing just that. She has taken the law into her hands. She has taken the place and the responsibilities of the commander-in-chief."
Aisha Buhari abused power - NANS southwest zone
Meanwhile, in a statement, the southwest zone of NANS decried that the assault on Aminu on the order of the First Lady was an abuse of power.
They described the actions of the First Lady as uncivilised while giving her a 24 hours ultimatum to release Aminu or risk facing the wrath of students.
The statement added.
"We are prepared to mobilise the entire student community in the South-West region for a massive protest if Mohammed is not released in the next 24 hours. This is uncivilised and not good for the growing democracy of Nigeria."
Source: Legit.ng