"Tailor Your Academic Curricular Towards Science, Technology, Engineering, Others" Buhari to African Leaders
President Buhari says African leaders need to promote access to quality education as part of efforts to put the continent on the path of industrialisation
Buhari made this known at the African Union (AU) summit on industrialisation and economic diversification, held in Niamey, the capital of Niger Republic
The president added that the continent needs more foreign direct investments (FDI) in science, technology and innovation to drive industrialisation
African leaders have been urged to tailor their educational system and academic curricular towards Science, Technology, Engineering and Mathematics (STEM.
The advice was given by President Muhammadu Buhari in his National Statement on Friday in Niamey, the capital of Niger Republic, at the AU Summit on Industrialisation and Economic Diversification in Africa.
According to the Nigerian president, this will enable Africa achieve full industrialization by the year 2030, The Cable reports.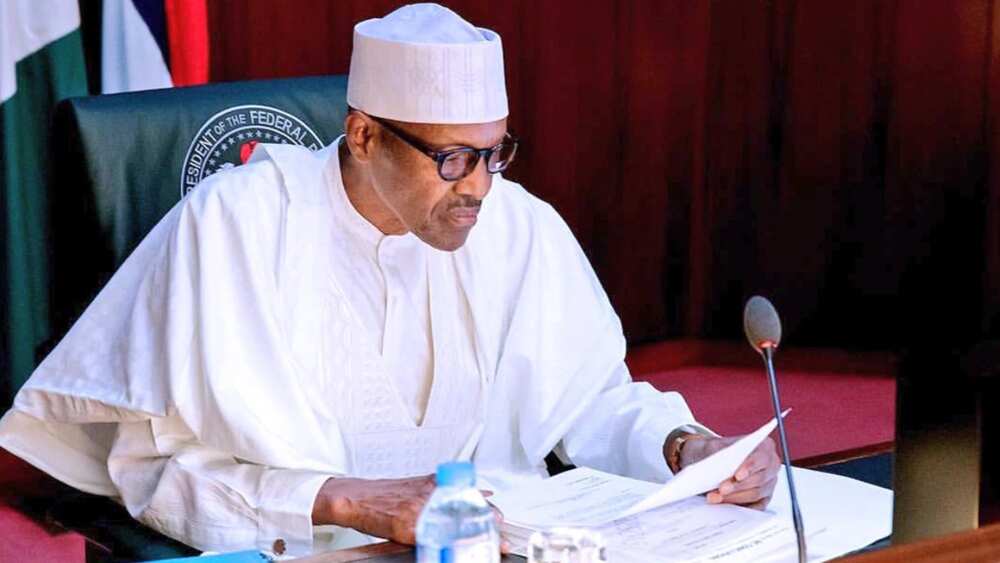 Buhari, who set out priorities on how Africa could achieve full industrialisation, stressed that STEM remained the "short way" to produce the next generation of managers of an industrialised Africa not dependent on expatriates."
President Buhari, in a statement issued by his media aide, Malam Garba Shehu, also told the AU summit that the implementation of the African Continental Free Trade Area (AfCFTA) agreement would give impetus to the continent's quest for an industrial revolution.
He said:
"Your Excellencies, energy generation and distribution is an enabler for industrialisation. Africa is richly endowed with multiple sources of energy generation. We are richly endowed with Hydro-Carbons, Coal, Natural Gas, Solar Energy, and Hydro- Energy.
"Yet we are lacking in the capacity to produce clean and cheap electricity to power our production, manufacturing sectors.
"I hope this Summit will afford us the opportunity to explore the possibilities of collaboration in pooling resources on a continental level to address the vexing problem of energy generation and distribution on the continent….
"Your Excellencies, the African Continent is blessed with a large Youth population that can address our labour shortages. Therefore, we should tap this human resource potential that abound in the continent by providing our youths with qualitative and fit for purpose education that recognises the labour market demands."
From Pound to Naira: How Nigeria's currency has transformed in 100 years
Meanwhile, on November 23, 2022, the Central Bank of Nigeria on behalf of the Federal Government, unveiled new N200, N500 and N1000 notes. President Buhari did the unveiling during the Federal Executive Council (FEC) meeting in the presence of the CBN Governor, Godwin Emefiele; the Chairman of the Economic and Financial Crimes Commission (EFCC), Abdulrasheed Bawa; the minister of state for Budget and National Planning, Clem Agba, and other dignitaries.
Since the unveiling of the new notes, there have been arguments for and against the new designs, which are set to flood the markets nationwide as banks continue to collect the older notes in circulation with a January 31, 2023 deadline.
As we anticipate the circulation of the new notes, it is imperative to learn how the Naira came to be and the different denominations and designs it has taken in the last five decades.
Source: Legit.ng