Scott Evans is an American actor best known as Oliver Fish on the soap opera, One Life to Live. He has also featured in other shows like Law and Order: Criminal Intent, Fringe, and Grace and Frankie. He identified as gay when he was 19 years old. Scott Evans age is 36 years.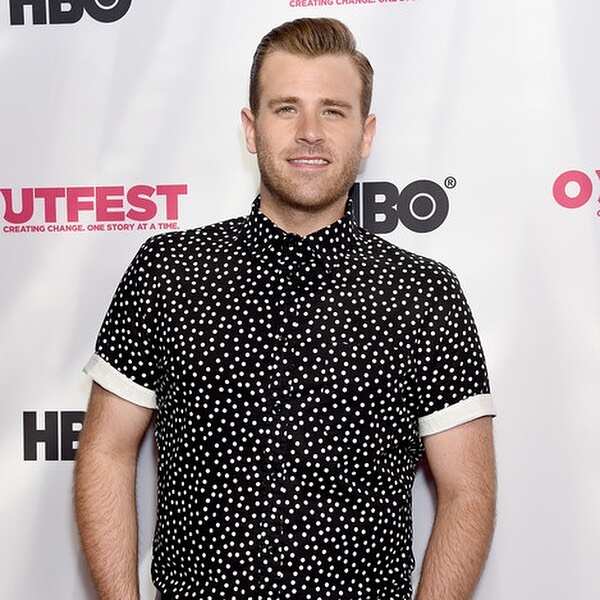 Who is Scott Evans? He is an American actor currently playing the role of Oliver on the series, Grace and Frankie. He was born on September 21, 1983. Here is a brief outline of Scott Evans bio.
Profile summary
Birth name: Scott Andrew Evans
Date of birth: September 21st, 1983
Place of birth: Sudbury, Massachusetts
Age: 36 years
Sibling: Chris, Carly, Shanna
Parents: Bob and Lisa
Nationality: American
Ethnicity: White
Eye color: Hazel
Alma matter: New York University
Height: 6ft (1.82m)
Weight: 88 kg
Sexual orientation: Gay
Net worth: $3 million
Profession: Actor
Early life
The actor was born and raised in Sudbury, Massachusetts. His father, Bob Evans, was a dentist while his mother, Lisa, was a dancer and an artistic director at the Concord Youth Theater. He studied theatre at New York University. He has two sisters, Shanna and Carly, and an older brother, Chris Evans. Both Chris and Scott Evans are actors.
Chris Evans is an American actor and filmmaker best known for playing Captain America in Marvel films. He has also appeared in other films such as Not Another Teen Movie (2001), Fantastic Four (2005), Cellular (2004), and Snowpiercer (2013).
Even though not much is known about their upbringing, Scott and Chris Evans seem to have a good relationship. They shared some childhood secrets about each other on the Tonight Show hosted by Jimmy Fallon.
Scott Evans boyfriend
Is Scott Evans gay? Yes, he is. He came out to his family and close friends when he was only 19 years old. In January 2009, Chris revealed his brother's sexual orientation to the public. Currently, Scott is in a relationship with Zach Volin, they began dating in June 2018.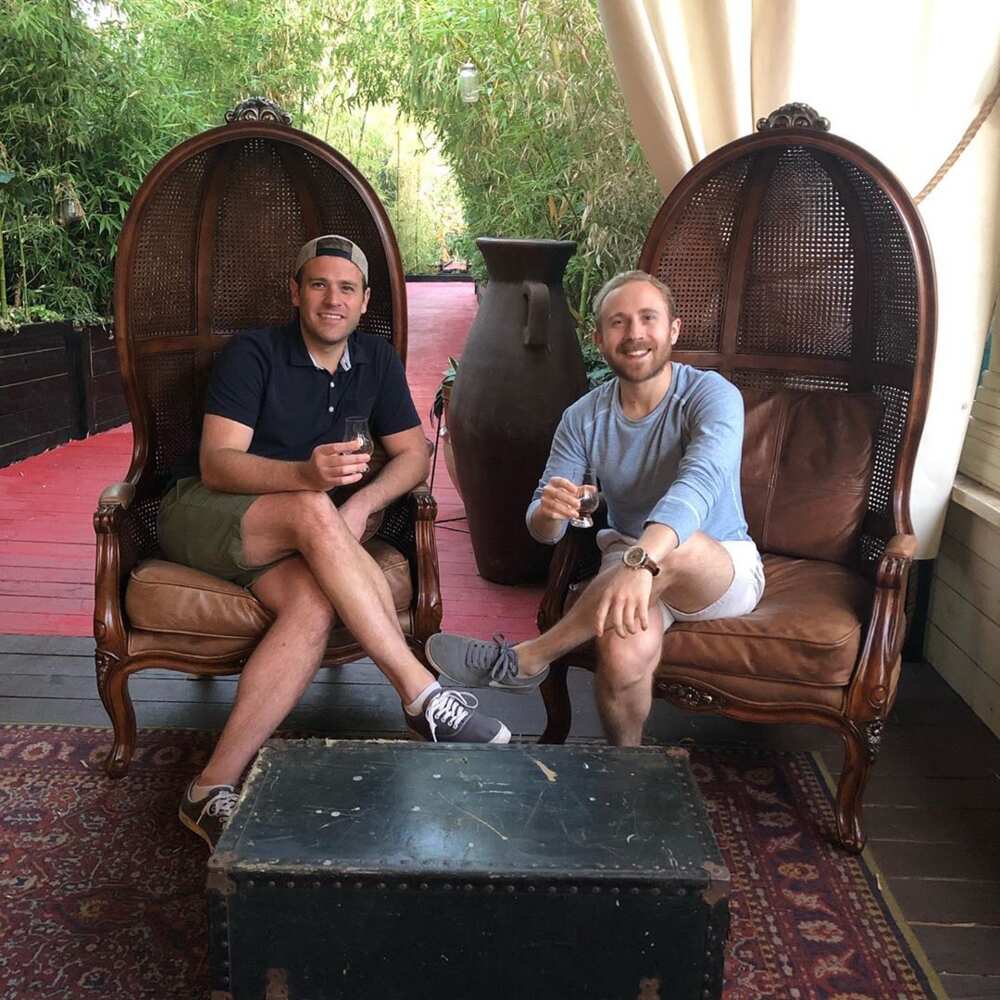 Career
Scott began his acting career in January 2008, when he played the role of a police officer on the show, One Life to Live. He went on to appear in several TV shows, including Guiding Light, Law and Order: Criminal Intent, and Fringe.
Here is a timeline of Scott Evans movies and TV shows:
One Life to Live (2008)- The actor first appeared on the American soap opera as Oliver Fish on January 15, 2008. He was brought in as a new police offer at the Llanview Police Department. Initially, he was brought in for five episodes but returned for 30 episodes. He left the show on April 12, 2010.
Guiding Light (2008)- He appeared in the show as Trey
Law and Order: Criminal Intent (2008)- He appeared in the show as Shane Berlin / Woody Sage (Scott Woodley).
Fringe (2008)- He appeared as Ben on the episode titled The Cure aired in 2008.
Confessions of a Shopaholic (2009)- He appeared in the American romantic comedy as Chad, the mail clerk
Rubicon (2010)- He featured as an American involved in a serious terrorist attack with al-Qaeda.
Grace and Frankie (2018- present)- The Scott Evans Grace and Frankie role is that of Oliver.
The actor has also had several guest appearances on White Collar, In the Dark, Hit the Floor, and Daytime Divas.
Scott Evans net worth
The actor has had recurring roles and guest appearances in several movies and TV shows. These roles have earned him a sizeable amount of wealth. As of 2018, his estimated net worth was $3 million.
Scott Evans was brought into the limelight when he joined One Life To Remember. He has appeared on several shows after that, making a name for himself. He is playing the role of Adam in the new romantic comedy, Sell By.