Full List As INEC Releases List of Guber Candidates, House of Assembly
The list of all candidates for governorship and House of Assembly has been released by The Independent National Electoral Commission (INEC)
According to INEC, the list contains the names of candidates validly nominated for state elections at the close of party primaries
However, some notable names were absent in the released list as some political parties missed out as a result of contested primaries
Finally, the Independent National Electoral Commission (INEC) has published the list of governorship and house of assembly candidates for the 2023 elections.
According to the electoral umpire, the list contains the names of candidates validly nominated for state elections at the close of party primaries and the period earmarked for withdrawal and substitution of candidates.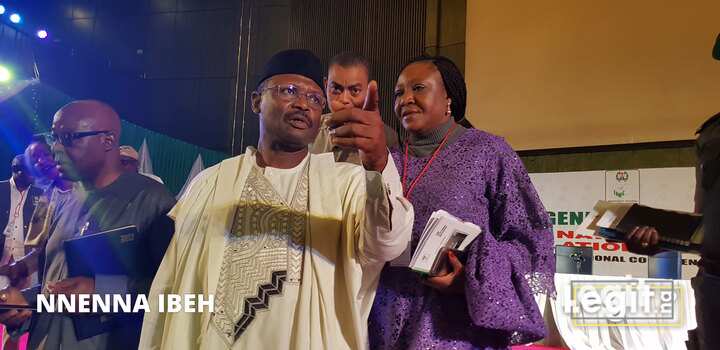 The commission said in a statement:
"In summary, the 18 political parties have fielded 837 candidates and their running mates for the 28 Governorship elections that fall due in 2023. For State Assembly elections, 10,231 candidates are vying for 993 State Assembly seats."
However, some political parties lost out as their candidates' names were not listed by INEC over one issue or the other.
2023 elections: States where PDP, APC don't have governorship candidates
Meanwhile, Legit.ng notes that Nigeria's two leading parties, the ruling All Progressives Congress (APC) and the lead opposition Peoples Democratic Party (PDP), currently do not have governorship candidates in two states: Ogun and Akwa Ibom.
INEC indicates on the list that the PDP in Ogun state does not have a governorship candidate yet in Ogun state as a result of a court order.
There is also no governorship candidate for the APC in Akwa Ibom on the Wednesday list by INEC. Unlike the case of the PDP in Ogun state, where INEC indicated that no candidate was listed due to court order, the electoral body didn't provide any reason on the list where no governorship candidate featured for the Akwa Ibom APC; the space was simply left blank.
Aisha Buhari, Joke Silva, Fathia Balogun, other 944 women that will be campaigning for Tinubu
In another report, APC has released the list of its Women Presidential Campaign Team for the 2023 elections.
The campaign for the 2023 elections officially started after the Independent National Electoral Commission (INEC) fixed September 28 as the commencement date for the February presidential election.
Source: Legit.ng