Breaking: Tears as Late Yinka Odumakin's Father Dies at 116
More than a year after the death of his son, Elder Ezekiel Abioye Odumakin has died at the age of 116
Pa Odumakin was the father of late Comrade Yinka Odumakin, former Afenifere spokesperson, who died in 2021
Wife of the late Yinka Odumakin, Dr. Joe Okei-Odumakin, announced the death of her father-in-law on Monday, August 29
Elder Ezekiel Abioye Odumakin, the father of late Comrade Yinka Odumakin, former Afenifere spokesperson, has died at the age of 116.
He died on Monday evening, August 29, around 5.30pm.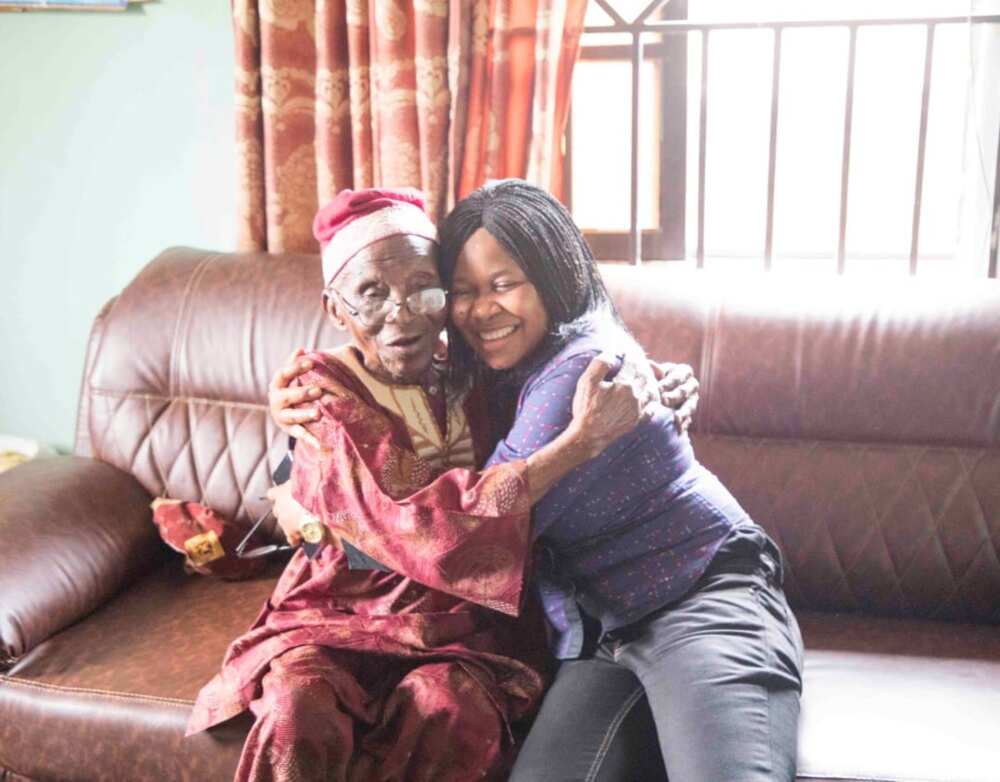 Wife of the late Odumakin, Dr. Joe Okei-Odumakin broke the news of Pa Odumaki's death on Monday evening in a statement on her Facebook page.
She said she spoke with the old man earlier today and that they had a brief prayer session along other with family discussions.
"Nigerians would recall Pa Odumakin as one who stood firmly in faith as the pain of a huge loss ravaged him," she said.
Okei-Odumakin said papa would be sorely missed as he was not only the patriarch but the rallying point for the entire family.
"Until his passing on today, Elder Ezekiel Abioye Odumakin was the Baba Ijo of C.A.C. Moro land,' she added.
She said further announcements would be made as the family deemed fit.
Yinka Odumakin died in 2021
Legit.ng recalls that Yinka Odumakin who was the spokesman of the pan-Yoruba group, Afenifere, died in April 2021.
Odumakin, who was a human rights activist, reportedly died after a brief illness at the Lagos State University Teaching Hospital.
News of his death was confirmed by his wife, Mrs Joe Okei-Odumakin, on Saturday, April 3, 2021
Yinka Odumakin: Widow of late Afenifere spokesperson Okei-Odumakin gives birth to twins
Still on the Odumakin family, Dr Okei-Odumakin, the widow of the late spokesperson of Afenifere, was delivered of bouncing twins - a boy and a girl - at a United States of America hospital on Wednesday, October 27, 2021.
The new mother disclosed this in a statement posted on her Facebook page on Sunday, October 29.
Legit.ng gathered that the widow described the birth as a miracle that fulfilled the wishes of the late Odumakin towards the end of his sojourn on earth to have another baby to be named after him.
Source: Legit.ng