Why I Lost PDP Primary in Kogi, Dino Melaye Gives Reasons
Dino Melaye has blamed gang-up for his loss at the primary to elect the senatorial candidate for Kogi West
Melaye was defeated by the serving House of Representatives' member representing Kabba-Buni/Ijumu Federal Constituency
Yusuf beat Melaye in the re-run election to pick Kogi West Senatorial ticket on the platform of the Peoples Democratic Party
Following his loss at the primary to elect the senatorial candidate for Kogi West on the platform of the Peoples Democratic Party, Dino Melaye has blamed gang-up for his predicament.
The former lawmaker was defeated by the serving House of Representatives' member representing Kabba-Buni/Ijumu Federal Constituency.
Yusuf beat Melaye in the re-run election to pick Kogi West Senatorial ticket on the platform of the Peoples Democratic Party.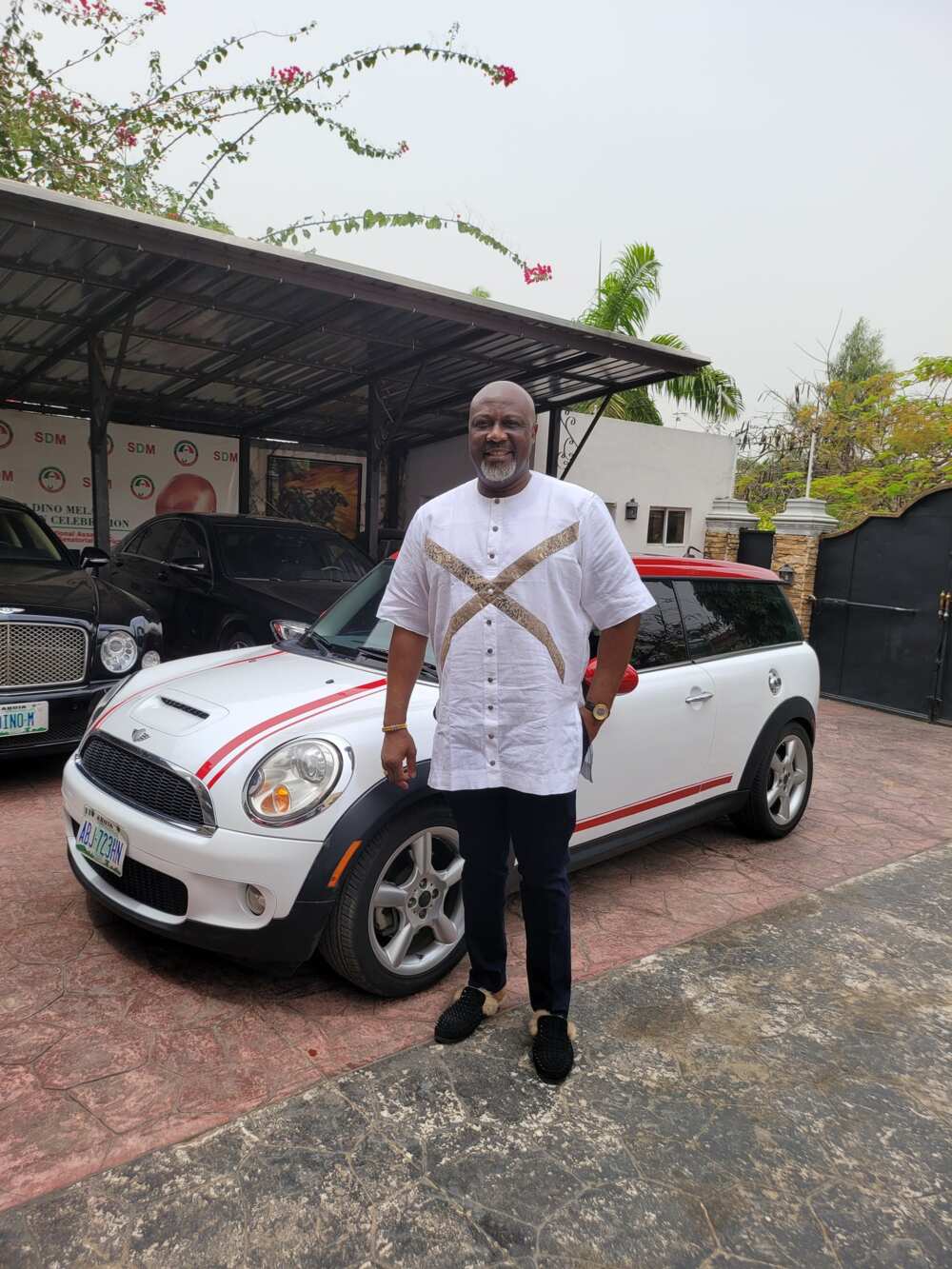 The election, held on Monday, had ended in deadlock as both aspirants scored 88 votes respectively.
However, during the runoff election on Tuesday, Yusuf scored 163 votes while Dino Melaye scored 99 votes, denting Melaye's hope of returning to the Senate in the 10th National Assembly.
When the Returning Officer, Stephen Onoji, announced the result on Tuesday, there was jubilation by Yusuf's supporters.
Melaye who congratulated Yusuf tweeted:
"The primary has been fought and won. I congratulate Hon. T.J YUSUF and thank all those who voted in the first and second ballot for me.
"The gang-up is unimaginable but l give God praise. God bless you all. SDM."
Teejay Yusuf speaks after winning Kogi west PDP primary, cautions supporters against mocking Dino Melaye
Meanwhile, the 2023 Peoples Democratic Party's (PDP) candidate for Kogi West Senatorial district, Teejay Yusuf, has cautioned his supporters and associates against mocking Dino Melaye, one of the opponents in the just concluded primary.
Yusuf while stating that the mockery of Melaye, a former lawmaker who represented the district in the Eighth Senate is needless, unhelpful and unnecessary, called for caution and an immediate end to such by his supporters.
In an appreciation message, Yusuf, who represents the Kabba-Bunu/Ijumu Federal Constituency in the House of Representatives attributed his victory to an overwhelming unity of purpose by numerous party foot soldiers, PDP leaders at all levels.
Source: Legit.ng