Carol Held Knight bio: Who is Neil Armstrong's second wife?
Carol Held Knight Armstrong is a mother and businesswoman. The septuagenarian is the widow of the late Neil Armstrong. What else do you know about her? Here is everything you need to know about Neil Armstrong's second spouse.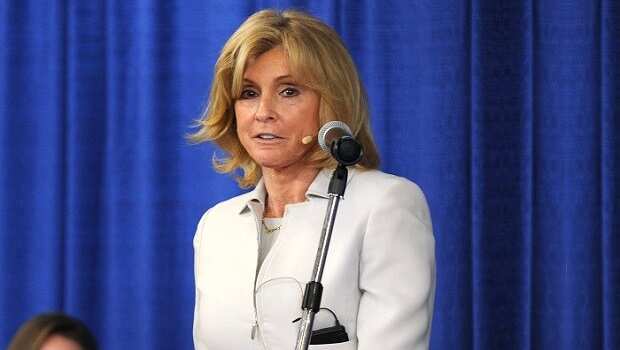 Carol Held Knight was married to Neil Armstrong's from 1994 up until his death in 2012. Before becoming the second spouse of the famous moonwalker, her first husband was Ralph Knight, with whom she had two children.
Profile summary
Name: Carol Held Knight
Year of birth: 1945
Her age: 75 years
Place of birth: United States
Nationality: American
Mother: Rosario Cota
Father: Victor Held
Marital status: Widow
Children: Andrew Knight, Molly Knight
Carol Held Knight bio
Carol Held Knight was born in 1945 in the USA. Her parents were Victor Held and Rosario Cota. There is not much information in the public space about her family and educational background.
How old is Carol Held Knight? Armstrong's widow is currently 75 years old.
Career summary
Carol Knight is a businesswoman; she runs a Cincinnati-based construction company that her late first husband left behind.
Marriage and family life
Carol Knight was first married to a businessman named Ralph Knight. Ralph died in 1989 from complications caused by an undiscovered blood clot after he was involved in a plane crash.
After Ralph's demise, Carol raised the two teenage kids she had with Ralph on her own before she met her second husband Neil.
Carol Held Knight and Neil Armstrong's marriage
How did Neil Armstrong meet Carol Held Knight? Armstrong and Knight met in Cincinnati, Ohio, the USA in 1992, at a golf tournament when they sat together during the pre-tournament breakfast of the golf event and had conversations
Unknown to Armstrong and Knight, their meeting was not just a delightful coincidence; it was a match-making plan by their friends, Sally and Paul Christiansen. Fortunately, the plan produced the intended result. Paul and Sally were legal witnesses at their wedding.
Carol was so overwhelmed with having the world-renowned astronaut sit next to her at the breakfast that she did not speak much to him. Neil walked Carol to her vehicle as she left the breakfast early to be with her ill mother.
Neil called Carol a few weeks after they met. During the call, he asked what she was doing, and she told him that she was at home cutting down a tree. Neil being a gentleman, drove to her house and helped her cut down the tree.
Even though Neil was about 15 years older than Carol, they became friends, and eventually, they started dating.
Neil and his first wife, Janet Elizabeth Shearon, were already separated by the time he met Carol. Shearon and Armstrong had three children, Eric, Karen, and Mark.
Unfortunately, Karen died of diffuse intrinsic pontine glioma in January 1962 at just two years old.
Carol became Neil Armstrong second wife in 1994. They got married on June 12, 1994, in Ohio. Their matchmakers Paul and Sally Christiansen were the legal witnesses at their wedding.
Neil Armstrong and his new bride held their wedding celebration twice in two different states. Their first wedding was an intimate celebration in Ohio, where they are both originally from.
They had their second wedding event in Santa Barbara, California, at the San Ysidro Ranch some days after the first one. Their second ceremony was much bigger than the first one, perhaps to ensure that the astronaut's celebrity friends share his special day with him.
The astronaut and his second wife first settled down in California, but they moved to their home state of Ohio after several years of living in California.
The family settled in Indian Hill, Ohio, and Carol still lives there.
What did Neil Armstrong die of?
Armstrong died at 82 years old on August 25, 2012, after he succumbed to complications from a heart surgery he had undergone on 7th August 2012.
Neil's family sued the hospital where he underwent the heart surgery that eventually led to his death for medical malpractice.
However, Carol refused to be involved in the suit as she felt that if her husband had been alive, he would not have agreed to the legal action. The family settled the lawsuit for $6 million in 2014.
Following the astronaut's death, in November 2014, Carol gifted some of the late astronaut's papers worth $3.4 million to Purdue Libraries at his alma mater, Purdue University.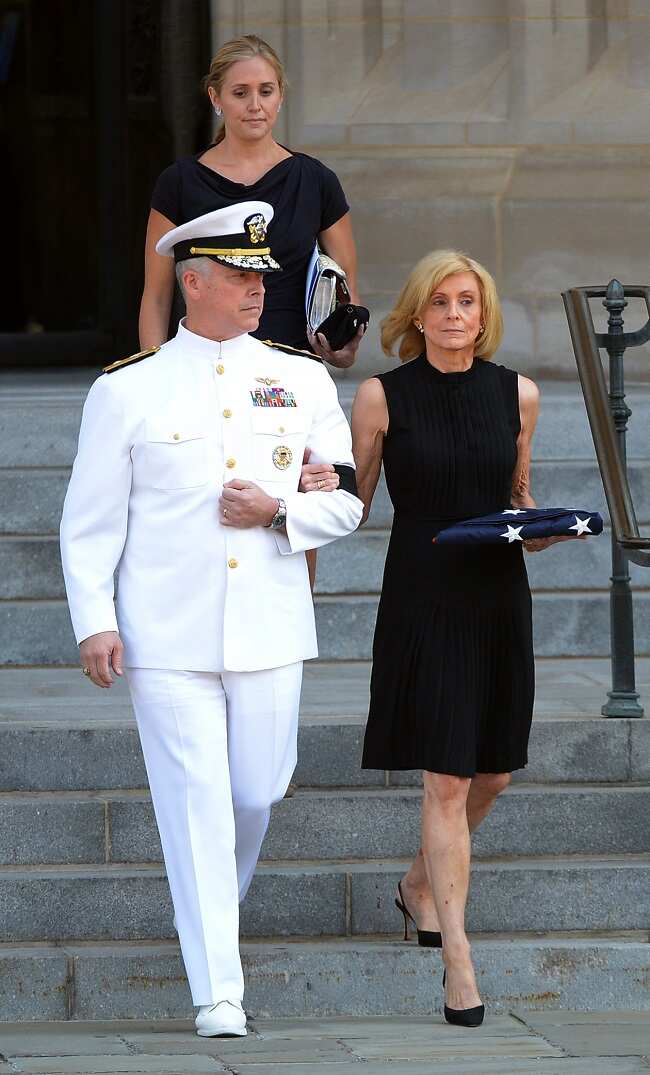 Carol continues to live in the Indian Hill home she once shared with her late husband. She and the late astronaut did not have children together.
Carol Held Knight net worth
Because she lives her life away from the limelight, Neil Armstrong spouse net worth is unknown. However, her husband's net worth before his death was estimated at $8 million
Carol Held Knight is a strong woman who raised her teenage children all by herself after her first husband passed on. She met iconic astronaut Neil Armstrong in 1992, and he became her second husband in 1994. Sadly, Neil died in 2012, making Carol a widow for the second time. Armstrong's widow currently lives in the Indian Hill home that she and the late astronaut once shared.
READ ALSO: Melissa McKnight biography: Who is Matt LeBlanc's ex-wife?
Legit.ng recently reported about the life of actress and former model Melissa McKnight. McKnight is popularly known as Matt LeBlanc's ex-wife. The actress is well known for her appearances in Triangles and Tribulations (2001), VH1: All Access (2001), and The 31st Annual People's Choice Awards (2005).
Melissa McKnight's popularity increased when she and Matt LeBlanc from Friends became an item, making many people refer to her as Matt LeBlanc's wife, but what else do you know about her?
Source: Legit.ng