Bill Burr bio: wife, net worth, daughter
Bill Burr is a successful comedian and actor who has maintained his zeal and commitment to his career for more than 30 years. He is not only prolific in his career but also his personal life and family. He is married to a beautiful wife, an actress, and they have one child together.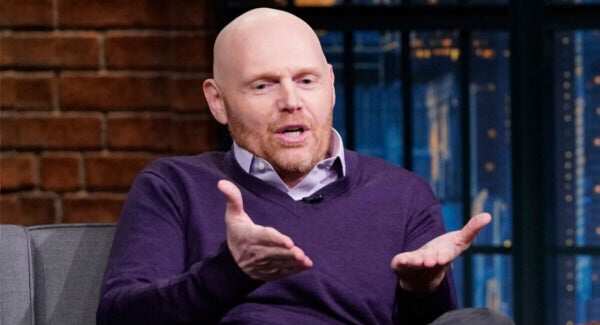 Who is Bill Burr? He is one of the renowned stand-up comedians in America. Having begun his career in the entertainment industry at an early age, Bill has achieved excellence in his performance with many of his fans cheering him up the ladder. He is not the type that relents; even at 51, he is still soaring higher.
Bill Burr profile summary
Name: Bill Burr
Date of birth: 10 June 1968
Place of birth: Canton, Massachusetts
Age: 51
Zodiac: Gemini
Height: 5 feet 10 inches (1.78 cm)
Ethnicity: Mixed (German and Irish)
Mother: Linda Anne
Father: Robert Edmund Burr
Profession: Comedian
Marital status: Married
Spouse: Nia Renee Hill
Child: Lola Burr
Bill Burr young years
Bill Burr was born on 10 June, 1968. His birthplace is Canton, Massachusetts, USA. He grew up in the best care of his parents, Linda Anne and Robert Edmund Burr; his father a professional dentist while his mother a civil servant, working as a nurse. Bill Burr height is 5 feet 10 inches (1.78 m).
In 1987, he graduated from high school and later joined college to study Radio. He graduated from Emerson College in Boston in 1993 with a bachelors degree in Radio. Before starting his career in the entertainment industry, he worked as a dental assistant and also as a hygienist. He would later relocate to New York, where he did shows in radio and television. He also worked on several film projects. In the year 2007, he began his weekly podcast, Bill's Monday Morning Podcast which runs to date.
Bill Burr age is currently 51. He is a proud comedian who has made great use of the opportunities he got in the entertainment industry. He has achieved great success, thus amassing wealth to earn a decent living.
Burr is an American with a mixed-ethnicity, including German and Irish. He has lived in the US all his life and currently is based in Los Angeles with his family.
Bill Burr wife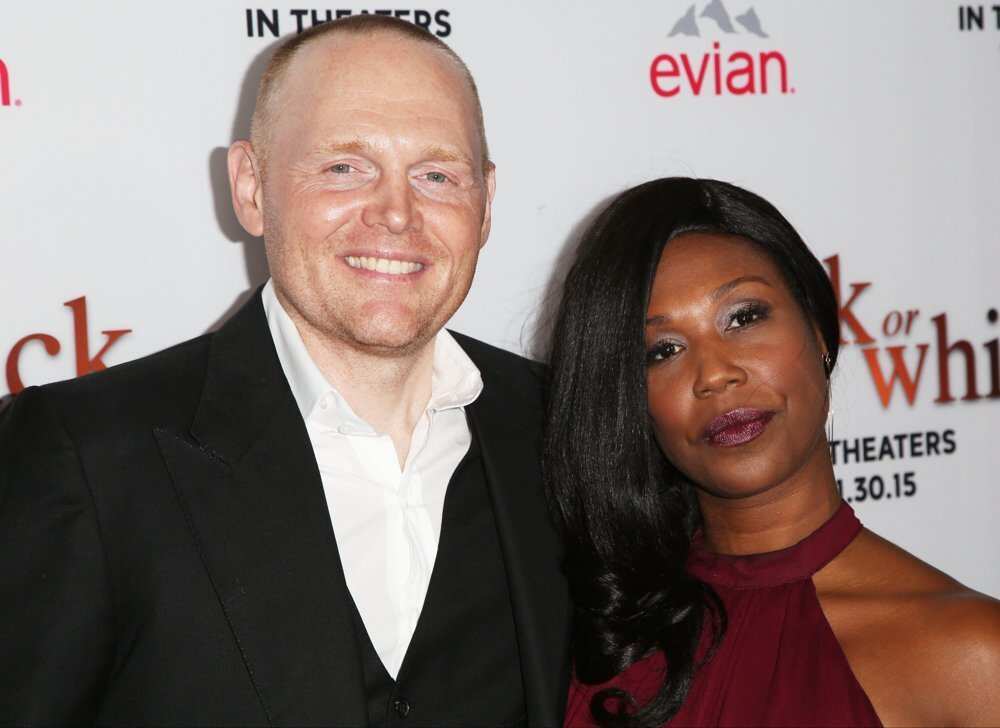 Bill is married to a beautiful and hardworking African-American woman. Her name is Nia Renee Hill. She is a multi-talented lady, and many people admire her for the success he has achieved in the various endeavors she engages in. She is an actress, a producer, a writer, and a performer. Above all, she is famous for being the wife of Bill Burr, a stand-up comedian. Having accompanied him on various shows, she has gained popularity and admiration.
Nia was born on 2 June, 1969 in Los Angeles, California. She joined Greenville County High School, where she participated actively in school drama, thus developing further interest in acting. Nia would later join Emerson College in Boston to pursue her love for acting. She graduated with a bachelors degree in Arts. She also took a short course in fashion styling.
Nia has built her career in the entertainment industry and is happy for the achievements she has made so far. She has persevered to see herself move from the minor appearances on TV shows to the major role of representing various characters on television series such as Lila in Long Distance. Her excellent performance was well praised, and it ushered her into a great success.
Bill Burr family
Bill Burr and wife Nia are doing well in their marriage. They are happy together and are enjoying life as they further their careers in the entertainment industry. The welcoming of Bill Burr child, Lola Burr, into the family two years ago was a grand celebration.
Reportedly, Bill and Nia met on a comedy show and became friends. Their friendship grew, and they began to date. After ten years of dating, they tied the note in 2013, culminating their love into a beautiful marriage. They live in Los Angeles, and you can tell from the various pictures and posts they have shared on social media that they are happy together.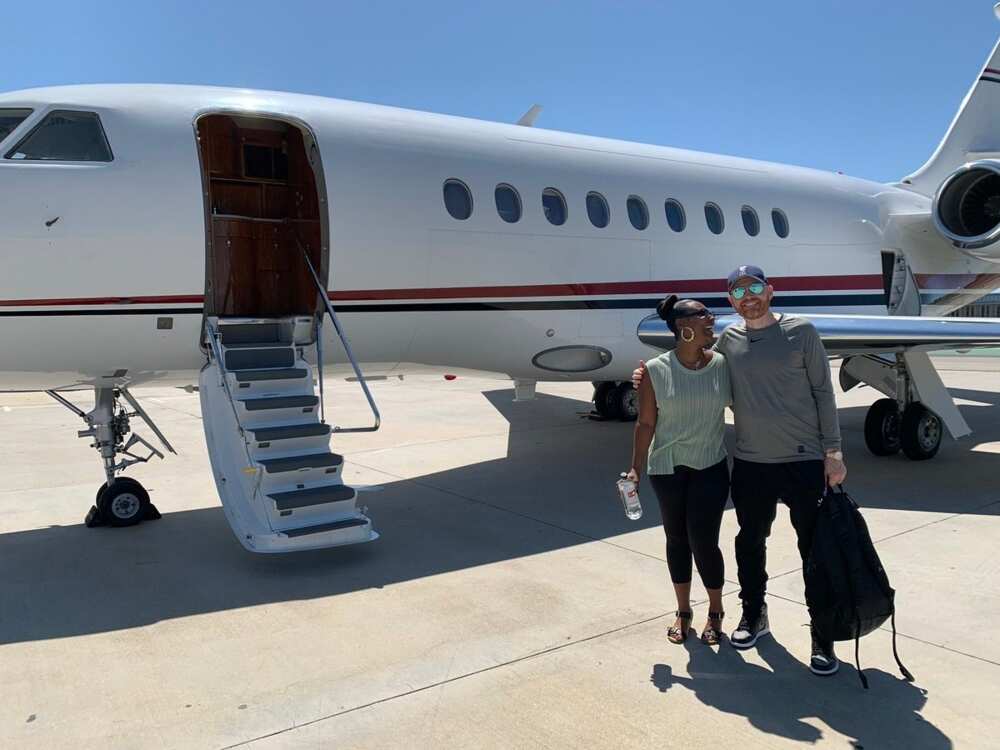 Bill Burr net worth
Bill is famous for the satirical humor in his talk, which makes him stand out in his comedy shows and the entertainment industry at large. He makes money through the comedy shows he holds around America and through television shows. He has amassed great wealth, and he is reportedly one of the wealthiest comedians in America. His net worth is 12 million dollars. With his passion, hard work, and unrelenting effort in his career, it is undoubted that his net worth will be more in the years to come.
Fascinating facts about Bill Burr daughter
Bill and his wife Nia had been married for four years before they welcomed their first child Lola Burr. She was born on 20 January, 2017. Bill Burr kid, Lola, is reported to have brought great happiness to the celebrity's family. Burr confesses that having a child is the best thing that could have happened to him as a man. He was 48 when he welcomed his first child, and he wishes that he would have become a father earlier.
Children feel lucky and happy to have good parents who care for them. Bill Burr baby seems to be one of the most fortunate children as she appears to be in the good care of her parents. Her father is committed to protecting his daughter through his parenting, and this is evident from the statement he gives:
"...I've gotta be there for at least 30 years to make sure she doesn't marry a []. But then I can just kick off and that will be it!"
Like any other responsible father, he feels he should be present to protect his daughter from marrying a man who is not right for her.
They have kept her from the public, and it is difficult to find a photo of her face on social media. On Mother's Day, Nia shared the picture below on Twitter. She was with her baby, and you can barely see her face.
In the picture below, you can see Nia seated with her baby in her carriage.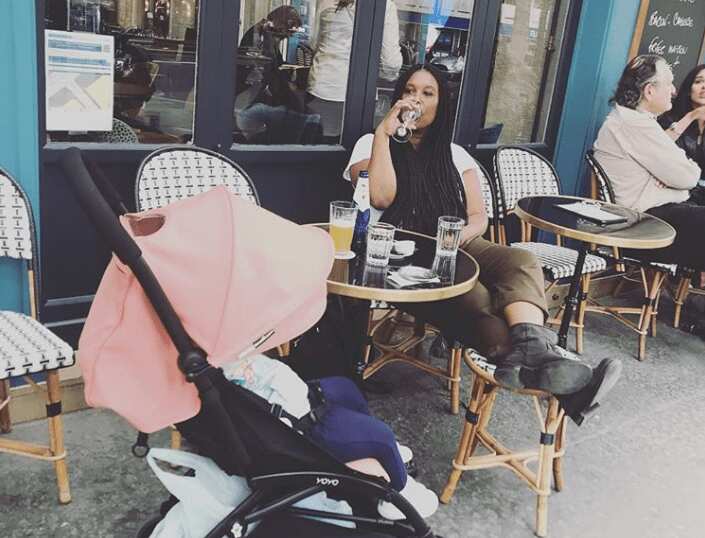 There is not much information about Lola since she is just two years now. The little angel is prone to grow and change; then we will learn more about her, including her desires and ambitions. However, it is amazing to know that the little girl is energetic. She was once seen holding a book with the inscription "The Boss Baby."
Bill Burr specials
Bill Burr has released numerous specials and albums over the years he has been in the entertainment industry. Netflix has broadcasted most of his stand-up comedy shows. "Let It Go" is one of the specials Bill recorded at the Fillmore in San Francisco in 2010, and it later debuted on Comedy Central the same year. It was closely followed by "You People Are All The Same" in 2012. It premiered on Netflix.
He also released "I Am Sorry You Feel That Way" and "Walk Your Way Out," which were both telecast on Netflix in 2014 and 2017 respectively.
Among his multiple releases, the animated show "F Is For Family" stands out for having attracted critical acclaim from his viewers. He released it on Netflix in 2015.
His current special is the "Paper Tiger" show that debuted on Netflix in 2019. Here is an official trailer of the same.
Bill Burr has gained popularity from his great performance and hilarious jokes from his half-an-hour stand-up comedy shows to multiple TV shows. He is a happily married man with his wife Nia Renee Hill and their daughter Lola Burr. What is more, he is one of the wealthiest comedians in America with a net worth of 12 million dollars.
Source: Legit.ng