Why We Will Continue to Set the Pace in the Nigerian Beer Market - Sales Director, Uche Unigwe
Nigeria's pioneer and largest brewing firm, Nigerian Breweries, in its 75 years of existence has continued to blaze the trail, going beyond the frontiers of brewing to connect with the daily lives of Nigerians on a deeper level.
Today, from a brewing journey that began in 1946, the Company has grown to 9 operational breweries, 2 malting plants and 26 sales depots from which products are distributed to all parts of Nigeria. The Company's brands include Star lager beer; Gulder lager beer; Maltina; Legend Extra Stout; Amstel Malta; Heineken lager beer; Desperados; Fayrouz; Climax; Goldberg lager; Malta Gold; Ace Passion; Star Lite; Star Radler and Life Continental Lager.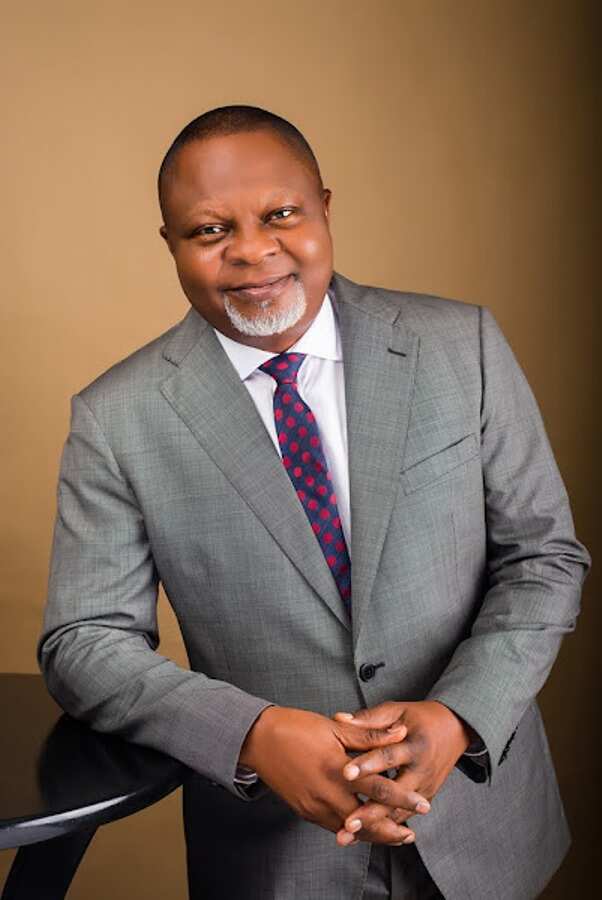 At the very heart of the sales trajectory that has berthed the recent success of Life Continental Beer and other brands is the Sales Director of Nigerian Breweries Plc, Uche Unigwe. Despite overseeing a product portfolio which consists of over 20 alcoholic and non-alcoholic products in Nigerian Breweries Plc, he has successfully entrenched Life Continental Beer brand in the identity and personality of the Igbos.
The Cable provides the interview excerpts:
Can you tell us about the Journey of Life Continental Beer so far?
It is quite a special feeling for me because I grew up knowing Life Continental Beer. It was first produced in 1981 but began full operations in 1983 when Nigeria's economy was booming and brewery companies were springing up from all nooks and crannies. Later, I joined Nigerian Breweries Plc after my school years in 1989. Life Continental Beer was one of the pioneer Beer brands in Nigeria with relevance in Onitsha. At that point, it was one of the stand-out beer brands in the Eastern region of Nigeria because it was a local beer. However, the brand began to pull its weight as ownership changed hands. Nigerian Breweries was able to leverage its super-efficient technical know-how to refine, reformulate, and premiumize the brand to a really mainstream brand that appeals to the majority of the Igbos and mainstream market. That journey has proven quite successful such that within a few years of being considered a local brand, it became the biggest lager brand in this country. It is a remarkable journey and it is not surprising that a number of campaigns have been showcased to announce Life Beer's leadership position.
Since we are in the period of democratizing beverages, why is Life Continental Beer Positioned for the Eastern region of Nigeria?
When you look across the world, one trend you will observe is the increasing evolution of self-awareness and rediscovery. So, the different ethnic nationalities across the world are beginning to rediscover themselves. They have found out that it is within their immediate community that they truly find a real sense of communality. It is not a bad thing in itself that you claim what God made you first and then collaborate among other ethnic nationalities. That is how life should be. Hence, Life Intercontinental Beer, which began from the east, wanted to establish and stamp its own identity that it is unapologetically "Eastern". This is also born out of the realization that the people of the Eastern part of Nigeria have contributed immensely to its successful journey today. However, the Beer brand is also extending its hand of friendship across the regions to meet fellow Nigerians wherever they are. It is also a known fact that the Igbos are in every nooks and crannies of the country; hence, Life Continental Beer will always be the brand of choice. It is being entrenched in Igbo land as an identity but at the same time most appealing to friends and families of the Igbos.
How successful and fruitful has the bond between Life Continental Beer and the Igbos been over the years?
The bond has really been very fantastic. This brand has identified what is of utmost importance to the people of the East. This brand also believes that for the Easterners, one thing is being wealthy, it is entirely another thing to be progressive. Being progressive is all about what you do with your wealth and successful achievement. One can be a successful business person today; but what is better is what you do with it in the long run, which is actually a function of progress. So, Life Continental Beer recognizes progress and has tapped into that progressive nature of the Igbos. They are industrious people who are never in doubt of their heritage and progressive instinct. Life Continental Beer has been supporting the Igbo people through various channels; one of which is the Progress Booster that allows us to support people from the East with funds to drive their business enterprises yearly. A lot of people have benefited from this initiative. The second way that Life Continental Beer identifies with the people of the East is by showing brand sponsorship for local community festivals. Life Continental Beer has always thrown its weight behind all cultural festivals emanating from the East.
Is that why Life Beer was conferred with the title of "Mmanya Oganiru of Igboland"?
The title of "Mmanya Oganiru of Igboland" is a recognition of the effort and support that Life Beer has shown to the entrepreneurial spirit of the Igbo. The Title "Mmanya Oganiru" simply means the "Beer for Progress". For us, the title is a validation of our brand purpose which is "Progress" and an indication that all our efforts and commitment towards the progress of the Igbo community and Nigeria in general has not gone unnoticed by the people. That first class traditional rulers in Igboland came together to crown Life Beer "Mmanya Oganiru of Igboland is really special".
What is the volume of entrepreneurship support that Life Beer has given to the Igbos lately?
Life Beer has given a significant amount of financial support to the Igbos so far. We extend an average of N300, 000 to thousands of entrepreneurs on a yearly basis as support for their business ventures. This does not include the money spent in local sponsorships of community events and festivals. We also give financial support to Igbo artists and afford them with the needed leverage to succeed in life.
What impact does the Turo Ugo Lota campaign have on Life Continental Beer's Target Audience?
The impact that Turu Ugo Lota is having on its target audience has been massive. Within the East and wherever the Igbo man resides today, Turu Ugo Lota has become a slogan; it has become the trending language among Igbo people. When they congregate in the bars or occasions, they no longer say 'Give me a bottle of Life Beer'; they say give me 'Progress'. This is because Life Continental Beer is now synonymous to progress. The impact of a campaign can best be measured by the communal connection among people. This campaign has now become a way of life and philosophical relevance amongst the Igbo people. In the hearts and minds of every Igbo person, they are aware that there is value in going out there to hustle, conquer and come back home to celebrate. They have now taken it a step further to deploy their resources to improve the lives of their immediate community and kinsmen.
How timely is this Turu Ugo Lota campaign amidst the ongoing Covid-19 Pandemic and Insecurity?
There is no better time to have launched this campaign than now. This is because Turu Ugo Lota is not so much about bringing money back to the Village. It is about bringing knowledge, experience and skills. At this point that the nation is facing diverse challenges, we need the requisite skill, knowledge and experience to mitigate the impact of these challenges. What this means is that in whatever way or form we have been blessed with experience and skills, we need to deploy them to engage the challenges of Covid-19, insecurity and economic depression. We will need to deploy our expertise. It can be physical or virtual deployment. This can also be how to educate people to stay safe during this Covid-19 impasse. These actionable ideas are also forms of Turu Ugo Lota. It is always about showing value and impacting positively in our little sphere of influence.
How are you tackling the challenge of product distribution in the eastern region of Nigeria?
Nigerian Breweries has an impressive footprint across Nigeria. We are about the only brewing company that has 9 breweries operational every day across all the regions of the country. We have thousands of distributors and sub-distributors across the country; and we are able to meet the demands of our consumers in the country on a daily basis. At every distribution touchpoint, we have professional sales representatives at the frontlines working to reach all the product demand touch points. In that way, we ensure that our products are well circulated. In places that we do not have distributors, we have depots. We are always able to meet our consumers and shoppers at every point of need.
Can you throw more light on the iconic lighting up of the Niger Bridge?
This is one achievement that we are really excited and proud to be associated with. I was present at the commissioning of the bridge and what was most significant is that this is a bridge that connects the East and West. On a closer outlook, this is not just a bridge that connects Anambra and Delta State; it is a bridge that connects the Onitsha indigenes and the Asaba people. We are delighted because eminent personalities were present when we executed the project of lightening up the bridge. Everyone was excited about our own contribution to the bridge. This bridge is symbolic and everyone is excited about our own contribution to the bridge. The governments of Anambra and Delta State acknowledged that it was a welcome development from Life Continental Beer. It is instructive that we carried out this project in the heat of Covid-19, when there was depression in the land. This also sent a clear signal to the people that all hope is not lost and that wherever there is light, there is life.
How is Life Continental Beer capturing the youth demography between 18-25 years who are aspiring to progress in life with the "Turu Ugo Lota" campaign?
It is important to state that success cannot only be attributed to money. Success is about achievement and self-discovery. It is crucial that every youth must set goals and targets for themselves at every point of their lives. They should also learn to celebrate every milestone and commit to impacting the lives of others within their community. It could be as simple as putting a smile on the face of someone. For the youths, it is important to know that making progress is an all-encompassing attribute and Life Continental Beer associates with everybody who is imbibing the never-say-die spirit of progress and excellence.
What role did Life Beer play in the trending 'Egedege' video?
When Theresa Onuora sang that song, I was a young man and it was a fantastic music. At the moment, the Egedege musical is a commercial success. Over time, as generations changed, the musical tastes and preferences of the youths has also changed. It began to feel like we had started losing the assets that defined our cultural music. Again, only the beer of progress began to turn things around by taking the younger ones back to when it all started. This music was a way of pointing our new generation of musicians to blend the old and newer forms of music. This was also replicated when we featured Pete Edochie and Yul Edochie. It is a consistent demonstration of what Life Beer stands for. When you blend the old with the new, it produces exponential outcomes. The Egedege project points to the reality of how big we can become when we support one another. Today, this musical project has inspired some of our Igbo musicians like KC to remix an old Igbo cultural song. This is how to show direction and intentional leadership. I feel a sense of pride about the success of the Egedege music remix.
It appears that Life Continental Beer and its competition are leveraging on the industriousness and innovativeness of the Igbo race. Are there other unexplored niches of the Igbo's that can also be celebrated?
Within any culture, there are some niches that are peculiar to that race. No person of progress should be afraid of competition because healthy competition is good for the consumer. We encourage competition because it brings out the best in us. Without competition, 'Egedege' musicals, 'Turu Ugo Lota' and other unique initiatives wouldn't have been berthed today. However, progressive brands like Life Continental beer will always differentiate itself from the clutter and I can assure that you will begin to see quite a few more innovations coming through soon.
[Sponsored]
Source: Legit.ng