GbasGbos: Nigerians on Mishaps, Crazy Situations and the Biggest Sale of 2021
We have all gone through crazy situations and when the confusion sets in, we go from 'oh my goodness' to 'which kain wahala be this now'. Some take their angst to social media and share their experience while some get on a conference call with friends and pour out their minds. But soon after finding a solution to that head-grinding issue, we realise it really isn't a big deal and we shove that experience to the back of our minds.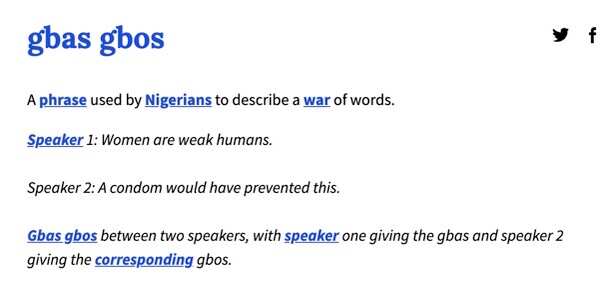 Now, what if you could get freebies for those issues we shove to the back of our minds? What if our troubles of the past could score us some cool gifts before the year runs out? Well, there's a hashtag dedicated to sharing your annoying situations or mishap stories, and you stand a chance of getting shopping vouchers worth up to ₦50,000 if your story has enough kick.
Twitter was abuzz with the #BigDealMoments in November 2021, with people sharing crazy situations they had been in. In fact, a session on Twitter spaces was dedicated to this and the stories we heard had us on an emotional rollercoaster. We laughed, smiled, got angry and even in some instances felt pity. It was a great way to wrap up the year.
Imagine an IJGB accused of being a car-parts robber even with the 'almost-British' accent or the one who cheated on his partner and got infected with COVID-19 (serves him right!). Or should we talk about the dragging of all Damilolas just because one Damilola cheated and another complimented her boyfriend's friend? Lol!
The banter was actually therapeutic especially with all the gbas gbos that have plagued us in the past two years.
At this point, the good question will be how did the 'gbas gbos' fest begin? How did we get to this 'gbas gbos' fest though? Jumia Nigeria started its Black Friday sales on November 5, 2021, and they launched an ad with rap star, Naeto C. Before we get carried away by that throwback. The ad showed a lady's hairstyle being murdered by her stylist - a hair mishap for the books! The thrust of the ad was, no matter how much of a deal you think that your mishap or wahala is, there were bigger deals during the Black Friday period. And so, that's how 2021's mishap challenge began.
Nigerians shared their stories on Twitter and won vouchers worth ₦50,000. Three winners were chosen each week. What better way to end the year, abi?
We will leave you with this hilarious mishap tweet by Adewale Adetona @islimfit. Don't laugh too much.
Talk about turning water into wine or is it lemons to lemonade?
[Sponsored]
Source: Legit.ng