Christmas Message: Buhari Makes New Pledge to Nigerians
Again, President Muhammadu Buhari has restated his commitment to ensuring the best for Nigerians before the end of his tenure.
In his 2021 Christmas message to Nigerians, the president said that his regime would not abandon all its campaign promises ahead of 2023.
The Punch reports that Buhari said this in a statement signed by him titled 'PRESIDENT BUHARI'S 2021 CHRISTMAS MESSAGE'.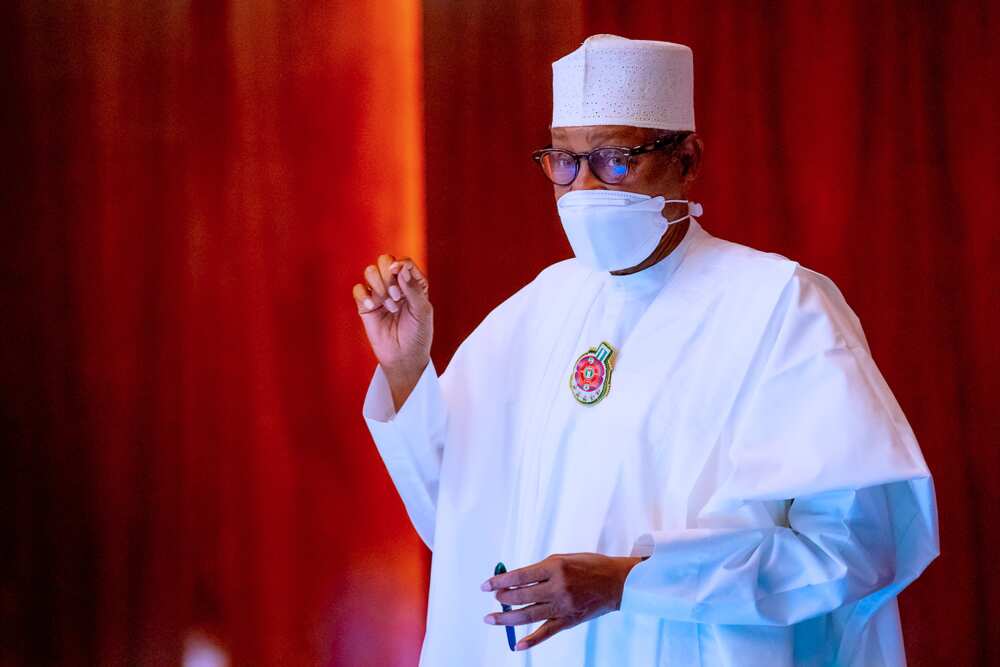 The president said that his administration remains resolute at ensuring that the standard of living of the average Nigerian is elevated, Premium Times reported also.
Buhari in the message, felicitated with Christian faithful across the country ahead of the Christmas celebration while urging Nigerians to be vaccinated against the COVID-19 pandemic and adhere strictly to all health protocols.
The text of his message reads below:
"I rejoice with Christians in Nigeria as they join fellow believers all over the world to celebrate this season.
"It is a special period that brings peoples of the world together with one purpose; to celebrate togetherness, joy, peace, and above all, to share love with one another through the exchange of goodwill and gifts.
"For the second Christmas running, the world will not be able to celebrate as we used to in years past.
"The COVID-19 pandemic, with its attendant debilitating impact, has remained with mankind, mutating and leaving in its wake devastating consequences on the economy, social interaction, and curtailing certain freedoms.
"I want to use this opportunity to appeal to our dear citizens to embrace vaccination, which is the best scientifically known bulwark against the pandemic.
"Christmas is a season when hope is rekindled. Hope, Peace, Joy, Love are the recurring themes of this time.
"As we felicitate with family, friends, colleagues, associates, let us spare moments to reach out to the less privileged.
"Let us also pray and give words of encouragement to our gallant security personnel fulfilling their oaths to keep us safe.
"I assure my compatriots that this administration remains resolute at ensuring that the standard of living of the average Nigerian is elevated.
"On this note, I wish Nigerians Merry Christmas!"
Photos emerge as Buhari visits Borno state, commissions new projects
Meanwhile, Legit.ng had earlier reported that President Buhari on Thursday, December 23, paid an official visit to Borno state, to commission a number of infrastructure projects by the state government.
Buhari also paid a courtesy call on the Shehu of Borno, Dr. Abubakar Ibn Umar Garbai El Kanemi.
Governor Zulum and the Shehu of Borno both happily noted that the people of Borno state are enjoying the gradual return of peace to their State, which has enabled many to return to their homes, farms and communities.
Source: Legit.ng