World Disability Day: Right Steps Govt., Others Need To Take For Persons With Disabilities
People with disabilities in Nigeria have continued to face as many challenges that deter them from going about their daily activities
Most times, this population of Nigerians lack the basic social protection needed for humans to survive in life
Advocacies for a better life, behavioural change towards them and call to end discrimination against persons with disabilities have continued to take the centre stage
With efforts being made to ensure good governance and inclusivity around the world, the Nigerian government has been urged to ensure that persons with disabilities in the country are not left out.
In a recent interview with Legit.ng, Amy Egwa, the director and producer of This Ability Documentary on SEDA Films, said there are so many gaps to be filled by the government and every Nigerian to ensure that persons with disabilities are accounted for.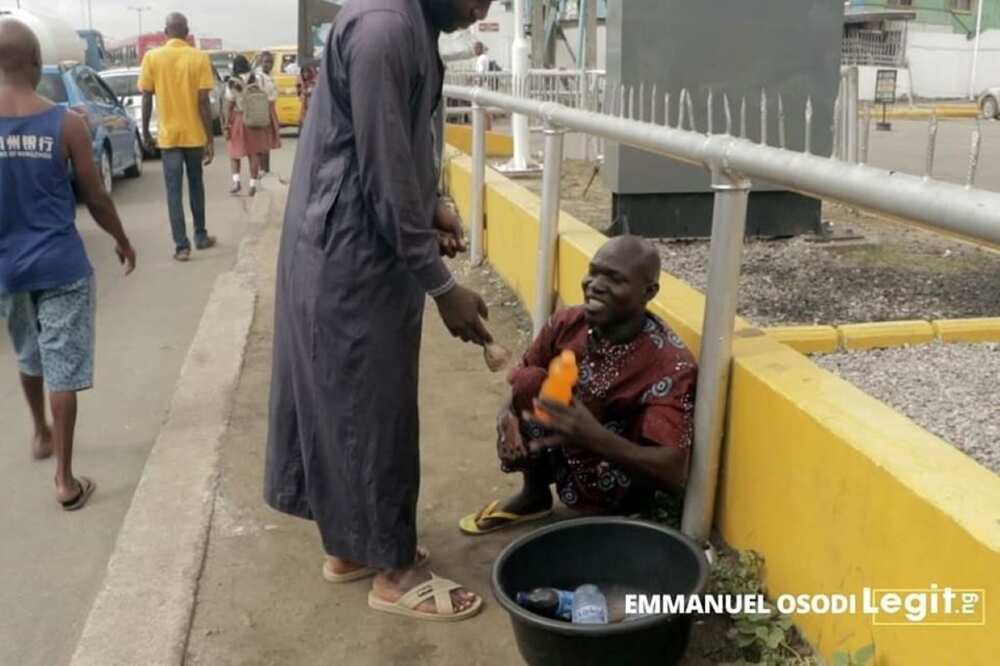 Commemorating the 2021 World Disabilities Day, Amy who produces documentaries on persons with disabilities in Nigeria said this is a subject matter close to her heart.
Amy said it is important for every Nigerian, from the people in leadership positions to the governed to know that those with disabilities should be catered for.
Do you have a groundbreaking story you would like us to publish? Please reach us through info@corp.legit.ng!
World Disabilities Day is celebrated annually on December 3, with 2021 themed; "Leadership and participation of persons with disabilities toward an inclusive, accessible and sustainable post-COVID-19 world."
The WDD has been set aside to bring to the fore, challenges faced by persons with disabilities and efforts the government of nations are making to ensure inclusivity for this population of people.
It is also a day that nations, civil society organisations, local and international non-government organisations create platforms for sharing knowledge and lessons learnt with a view to ensuring that not one person with a disability is left out.
However, for Amy, it goes beyond these. For her, it is a passion to ensure that steps are taken, to put in place, the necessary facilities and resources needed for persons with disabilities to function in Nigeria.
Recall that the United Nations in its report said that over seven billion people and more than one billion people, or approximately 15 per cent of the world's population, live with some form of disability.
According to the report, 80 per cent of those with disabilities are residents in developing countries.
As of 2018, the World Health Organisation in its report said, that about 29 million of the 195 million Nigerians are with a disability.
Also, Nigeria Demographic and Health Survey revealed that seven per cent of household members above the age of five (as well as 9 per cent of those 60 or older) have some level of difficulty in at least one functional domain.
The five most common types of disabilities in Nigeria are visual impairment, hearing impairment, physical impairment, intellectual impairment, and communication impairment.
Continuing, Amy told Legit.ng that persons with disabilities should be captured into Nigeria's plan for governance, basic and government's social responsibilities for the people.
Stating that the documentary she produces with her team aim at achieving two key things, Amy said Nigeria cannot continue to fail in accounting for persons with disabilities.
Amy said:
"Our documentary is aimed at achieving two things, to share stories of persons with disabilities in Nigeria by showcasing their fears, their pains and the challenges they face in their day-to-day life activities. And also let people know that there are loads of ability in disability."
"The second one is to provide a platform for persons with disabilities to advocate for their rights like every citizen of Nigeria and also advocate against the discrimination of persons with disability."
Speaking on the drive for the documentary, Amy said Nigeria has laws and plans to push the country forward but there are not as many changes or plans, so to say for persons with different forms of disabilities in the country.
She further called on the Nigerian government and lawmakers at the National Assembly to make efforts towards ensuring the implementation of the Discrimination Against Persons with Disabilities (Prohibition) Act, 2018 in various states across the country.
She said:
"Persons with disabilities are in dire need of so many things which I think and believe the government can achieve if we mean it and take it to heart."
"We should all bear in mind that these people are human beings and should be treated as such with their rights adequately protected at all times."
"And it's not just about accessibility, like providing ramps and resources and infrastructures that would make mobility quite easy for them but it is also down to education, enlightenment, health, being respected as human beings and all."
Amy said it is heartbreaking that you find people from all walks of life discriminating against those with disabilities.
She said:
"From the top, discrimination prevents them from having the other element - which they need to function - get activated."
"We live in a society where persons with disabilities are stigmatised and not seen as real people."
"If they are not accounted for in conversations where the law is concerned, where fundamental human rights are concerned. These are the things the government and lawmakers need to look into."
According to her, some of these challenges and discrimination faced by persons with disabilities is the major reason you find several of this population begging on the streets.
She added:
"Social protection is key to ensuring the functionality of persons with disabilities and our mindset towards persons with disabilities need to change."
On Wednesday, January 23, 2019, President Muhammadu Buhari signed into law, the Discrimination against Persons with Disabilities (Prohibition) Act.
The law which seeks to criminalise discrimination against persons with disabilities was passed by the 8th Senate on March 28, 2018, and transmitted to the president in December of the same year.
The law would see corporate entities and individuals face sanctions if found guilty of discriminating against persons with disabilities.
Meanwhile, Legit.ng previously reported that a study conducted by the University of Ibadan has revealed how women with disabilities are being victimised.
The study showed that those with disabilities suffer multiple victimisations from their spouse, relatives, healthcare providers and acquaintances in Lagos state.
Muhammed Olaitan, who conducted the study said that the implementation of extant laws by both state and non-state actors is imperative to correct the anomaly across the country.
Source: Legit.ng