Tragedy as Hoodlums Hack Lagos NURTW Boss at Home, Trail Him to Hospital and Shoot Him Dead
Street fight in the Surulere area of Lagos state has led to the murder of a NURTW leader, Kunle Ajibade
The 28-year-old was reportedly stabbed by some hoodlums at home and shot at the hospital where he was rushed to for treatment
The mother of the deceased simply identified as Adeola has accused one Alaka of being responsible for the murder and wants justice served
Surulere, Lagos state - Kunle Ajibade, a 28-year-old leader of the National Union of Road Transport Workers (NURTW) in Lagos state, has been murdered by suspected hoodlums in Ijeshatedo, in the Surulere area of the state.
The Punch reported that that the assailants stabbed Ajibade at his house and trailed him to a hospital where he was receiving treatment and shot him.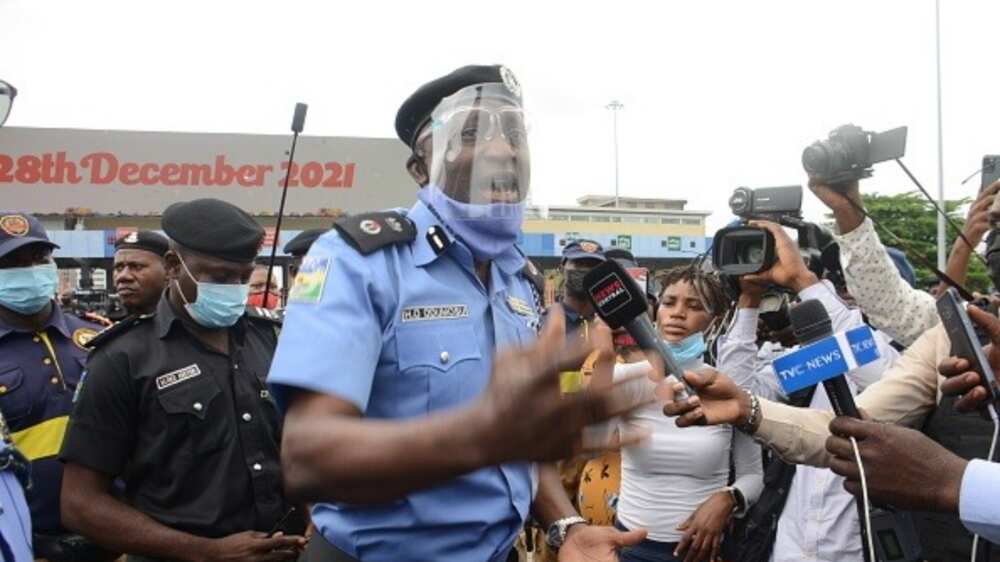 The victim's brother, Kehinde said he was being rushed to the Lagos University Teaching Hospital when he died from the gunshot injuries.
Prosper Day: Beginning of Ajibade's ordeal
The circumstances that led to Ajibade's death reportedly started during a celebration tagged Prosper Day which was held on Saturday, November 27, on Ijikoyijo Street, Ijeshatedo.
The deceased was said to be the vice-chairman of the NURTW in the area.
Members of two rival gangs reportedly attended the party to also catch fun. While one of the gang members was led by a man identified as My Son, the other gang was led by a transport worker identified as Kolom.
Kehinde said trouble started when one Malik, a member of Kolom's gang, started misbehaving after drinking to a stupor around 10pm.
He claimed that Malik's action infuriated members of the other gang, which led to a fight between the groups.
He narrated the incident:
"Also in Ijesha, there is a group known as the Ultimate, led by one Alaka. During the fight, members of the Ultimate group supported My Son group.
"Kunle and some people tried to settle the fight. But Alaka became annoyed and engaged in a shouting match with my brother.
"One of Alaka's boys, Jabi, even broke a bottle on my brother's head, but we ensured that the matter was settled for peace to reign. The party ended and everyone went home."
After party: Alaka and colleagues go after Ajibade
After the crisis was settled at the party, Kehinde alleged that Alaka led his gang to attack his brother at midnight, adding that they stabbed him with different weapons, including machetes.
His words:
"They shot him in the hand, back and thigh. Even without the gunshots, the probability of him surviving the injuries he suffered during the attack with machetes was low. They cut his hand and head. I have Alaka's voice recordings confirming that he attacked my brother."
Alaka denies murder, mother wants justice
The victim's mother, identified as Adeola, who demanded justice, said the case had been transferred from the Ijesha Police Station to the State Criminal Investigation and Intelligence Department, Yaba.
She said his son died in her hands, adding that he kept mentioning Alaka's name till he gave up.
The bereaved mother lamented that while my son has been buried, Alaka is still around and has not been arrested.
Alaka, however, denied killing Ajibade.
Nigerians react
Mercy Okafor Chidiebere commented on Facebook:
"I think this is a clash between CULTISTS for them to trail him go hospital too, there is something fishy "
Akpa Nsogbu II said:
"In a sane country he would have had police guards at the hospital...."
Yahaya Tunde Jubril said:
"Most of the actions we watches in foreign movies are now put in practice by criminals in Nigeria."
Chiazor Chukwujama said:
"Is there really any day we won't hear one gory story in Nigeria? Nigeria is now a jungle whether we like it or not."
Owoade Adedamola Muideen Dway said:
"This will continue to happen until government cancelled what is called Agbero and Mordernize our means of transportation..
"The unaccountable money they made from Garages is the cause of all this unnecessary killings.."
Female passenger breaks bottle, stabs 42-year-old Lagos Uber driver over N4100 fare
In other news, a female passenger identified simply as Laura, has been accused by an Uber driver of stabbing him with a bottle during a heated argument in the Agungi area of Ajah, Lagos state.
The Uber driver, identified as Adewale had conveyed the lady from Ajao Estate to her friend's house in Ajah on Tuesday, November 23.
When they arrived at her destination, the driver demanded payment, but Laura reportedly claimed that she could not transfer money to him because her bank's mobile application was not working.
Source: Legit.ng