Former Reps Member Gives Scholarship to 200 Students in Lagos, Partners Saraki on Malaria Eradicate
Rita Orji, an ex-member of the House of Representatives, has said that she is concerned about enhancing the education of her constituents
The former lawmaker noted that she gave 200 students of her constituency scholarship to study at a polytechnic in Ibadan
According to her, it is painful to see young people chasing after vehicles selling tickets at the expense of their lives
Ajegunle, Lagos - A former member of the House of Representatives, Rita Orji, has promised to continue to put smiles on the faces of the people, especially the youth of the Ajeromi/Ifelodun.
Legit.ng reports that Orji, who represented the Ajeromi/Ifelodun federal constituency during the eighth National Assembly, gave 200 students of her constituency scholarship for National Diploma certificate to study at the Novelty Polytechnic, Ibadan, for a period of two years.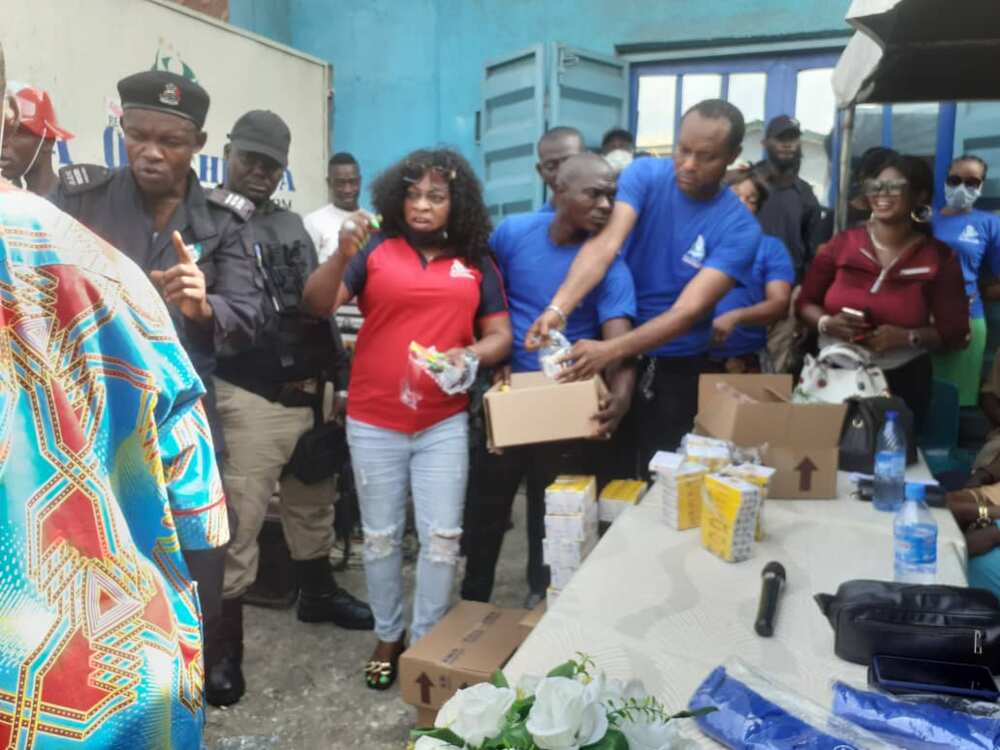 It was gathered that the non-partisan programme which took place on Wednesday, November 24, was sponsored by Rita Odichimma Development Foundation (RODF) and was supported by Abubakar Bukola Saraki Foundation (ABSF).
Orji, who is the founder of RODF said that she was inspired by the fact that education has the capacity to take away foolishness and make one a better person in society, stressing that it pained her to see young people chasing after vehicles selling tickets at the expense of their lives.
She said:
"None of these young people are the children of the elites and some of them are very brilliant young people. We chose to empower them to liberate their minds and make them better citizens who will resist the urge to be used by politicians as thugs.
"We used to give out sewing machines, tricycles, etcetera, but we discovered that they sold them off even at the venue of the empowerment programme. If we sponsor them through school, they will be matured to handle certain responsibilities which are the reason behind this initiative. We have also decided to take the financial burden off their parents. Education can eradicate criminality and make our youths more responsible."
The event afforded Ajeromi/Ifelodun residents the opportunity to benefit from the kick-out malaria programme also sponsored by Orji and supported by ABSF.
While speaking about the initiative, Orji said that malaria is a threat to human lives globally and Nigeria in particular.
She said:
"We have not only given out drugs we have also given them health talks on how to stay healthy by keeping their environment clean so that the mosquitoes which transmit malaria will not have breeding places."
The former Senate president, Bukola Saraki also supported Orji in the kick-out malaria programme, stressing that the executive arm of government which should be concerned about the state of health of Nigerians has been treating the issue with levity.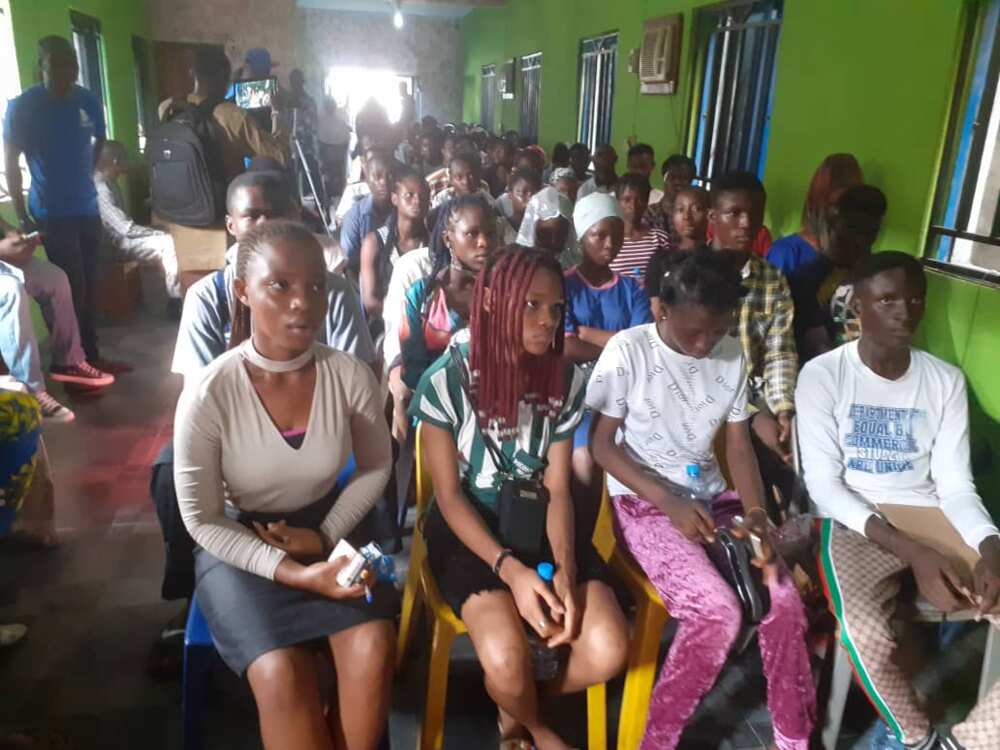 Saraki, represented by Honourable Danladi Tope Olayonu, a former House of Representatives member, said that his passion for ensuring that Nigerians are healthy endeared him to the programme.
Olayonu noted:
"Malaria has killed a lot of people worldwide and especially in Nigeria, which is the reason the Abubakar Bukola Saraki Foundation and Rita Odichimma Development Foundation are doing this together. This is not the job of the legislature but because the executive holds it in levity, we must come in. Most of our hospitals are not well equipped and there are no drugs there.
"We are expecting a change of lifestyle from this programme and that people should learn to keep their environment clean. Saraki has always advocated for kick out malaria in Nigeria and we are advising other privileged Nigerians to join hands in this laudable project,"
One of the beneficiaries of the scholarship, Treasure Ukpabi, said that the venture would help them achieve their dreams and relieve their parents of the financial burden of sponsoring their education, even as she appreciated the former lawmaker for the kind gesture.
She also promised not to disappoint her by taking her education seriously.
In his comments, the Peoples Democratic Party (PDP) chairman for Ajeromi/Ifelodun local government, Mathew Abogunle, said that the former lawmaker has always impacted the lives of the people positively, stressing that the programme was special because it concerned two very important needs, education and health.
He said:
"We thank her for choosing to give scholarships to our children and to also lead the campaign for the eradication of malaria in this area and not only in Ajeromi/Ifelodun because people from other local government areas are also here. We have been given enough education on how to avoid getting the disease, the need to keep our environment clean, even the drugs for malaria treatment and other necessary health talks were given to us."
Former lawmaker reveals how PDP can take over Lagos
Meanwhile, Legit.ng had previously reported that Orji commended Governor Seyi Makinde's steering leadership.
It was reported that she said that the party would no longer tolerate leaders, who are there for their pockets.
She pointed out that the time had come for leaders who were not interested in making sacrifices for the party to retire or be forced out of the party.
Source: Legit.ng