How CAN president Never gave me the Opportunity to Explain Islamic Banking, Former Emir of Kano Sanusi
Abuja- The 14th Emir of Kano, Muhammad Sanusi II has said that there are no plans to Islamize Nigeria through Islamic financing or Islamic Bank.
Addressing controversies surrounding the operation of Islamic banks in the country or its financing of projects, Sanusi said there is some level of accountability that comes with such investments.
Speaking at the 5th African International Conference on Islamic Finance, on Tuesday, November 9, in Abuja, the former emir of Kano said the lack of knowledge and enlightenment on Islamic financing and banking has always been a challenge to highlighting its benefits, Legit.ng correspondent reported.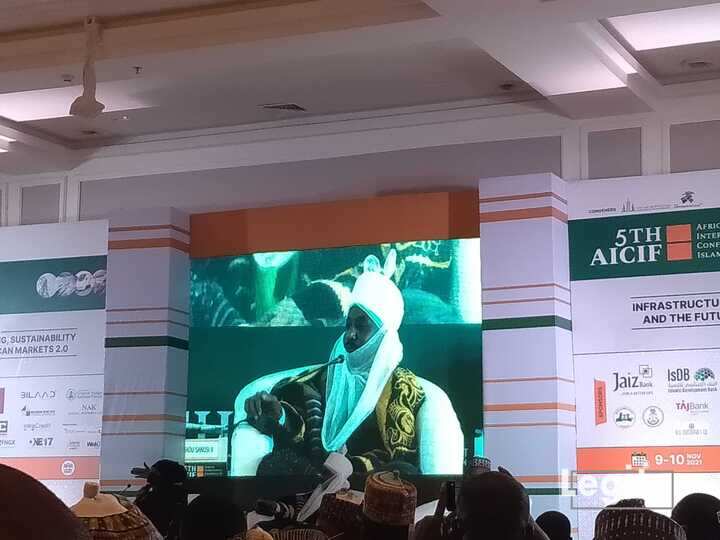 To buttress his point, Sanusi gave an instance where the leadership of the Christian Association of Nigeria (CAN) failed to allow him to explain its details.
Sanusi said:
"A cardinal, Cardinal Okogie sent me a message that there was a meeting going on and there was a controversy on Islamic banking and the plan to Islamize Nigeria."
From the cardinal's message, it was clear he needed clarification on some things.
He opined:
"I told him (Cardinal Okogie) that could he ask the CAN president to invite me to their meeting so I can explain better on it and the response was, "no, no, no, they don't want you there."
He added that leaders of countries borrow money for projects and the people continue to suffer because the monies were diverted to other items or project activities.
He affirmed thus:
"You can borrow trillions and trillions of money and you can see where that money goes into, not funds mapped out for infrastructural development diverted for estacodes or something else. We've seen that happen in this country.
"But take for instance, the SUKUK investors see projects which are as a result of their investment and that's the beauty of it."
Islamic Banks
Sanusi said Islamic banks have been operational in other western countries including the United States of America and the United Kingdom and are something that should be widely accepted in Nigeria.
"Nigeria is a unique environment where everything that works in other countries once you bring it here it becomes and issue, these countries don't see it as Islamization, they see it as development and investment."
Major Issue with Nigeria
He also noted that the major issue with Nigeria presently is that a small group of elites know what the challenges are in the country and they use these, against the masses for their own personal political interests.
Sanusi stated that:
"Sometimes the noise or would I say lack of knowledge and they are there to make you stop what you plan to do."
Decrying the impact of politics and its roles in making things fail in any country, Sanusi called on the government to seek ways of ensuring it accesses the full benefit of Islamic financing.
He said:
"It is very difficult for individuals or groups, no matter how strong, to make a desired impact in a society unless the government is interested."
Sanusi: I have no intention to join politics
Meanwhile, Legit.ng had earlier reported that the former Emir of Kano, Muhammadu Sanusi II, disappointed those expecting him to contest for the governorship position of Kano state.
Sanusi declared that he has no intention of running for any political position in the country. Going further, he promised to continue educating the public on the right candidates to vote for during elections.
He disclosed this at a meeting of the Muqaddimai and Shaykhs of the sect for the first time since his appointment as Caliph.
Source: Legit.ng