Nigerian Governor Reacts as Bandits' Informant, Wife, Son are Beaten to Death, House Torched
One of the suspected informants of bandits in Kaduna, Abdullahi Mohammed Gobirawa, was on Tuesday, October 26, by some youths
Gobirawa, his wife, and son were killed in the state and their house burnt by the mob during the raid
However, the actions of the youths have been condemned by the state government which described them as extrajudicial killings
Kaduna - The Kaduna government has reacted to the extrajudicial killing of Abdullahi Mohammed Gobirawa, suspected to be one of the informants of bandits who have terrorising the state.
Gobirawa alongside his wife and son was killed by a mob of angry youths who stormed his house on Tuesday, October 26.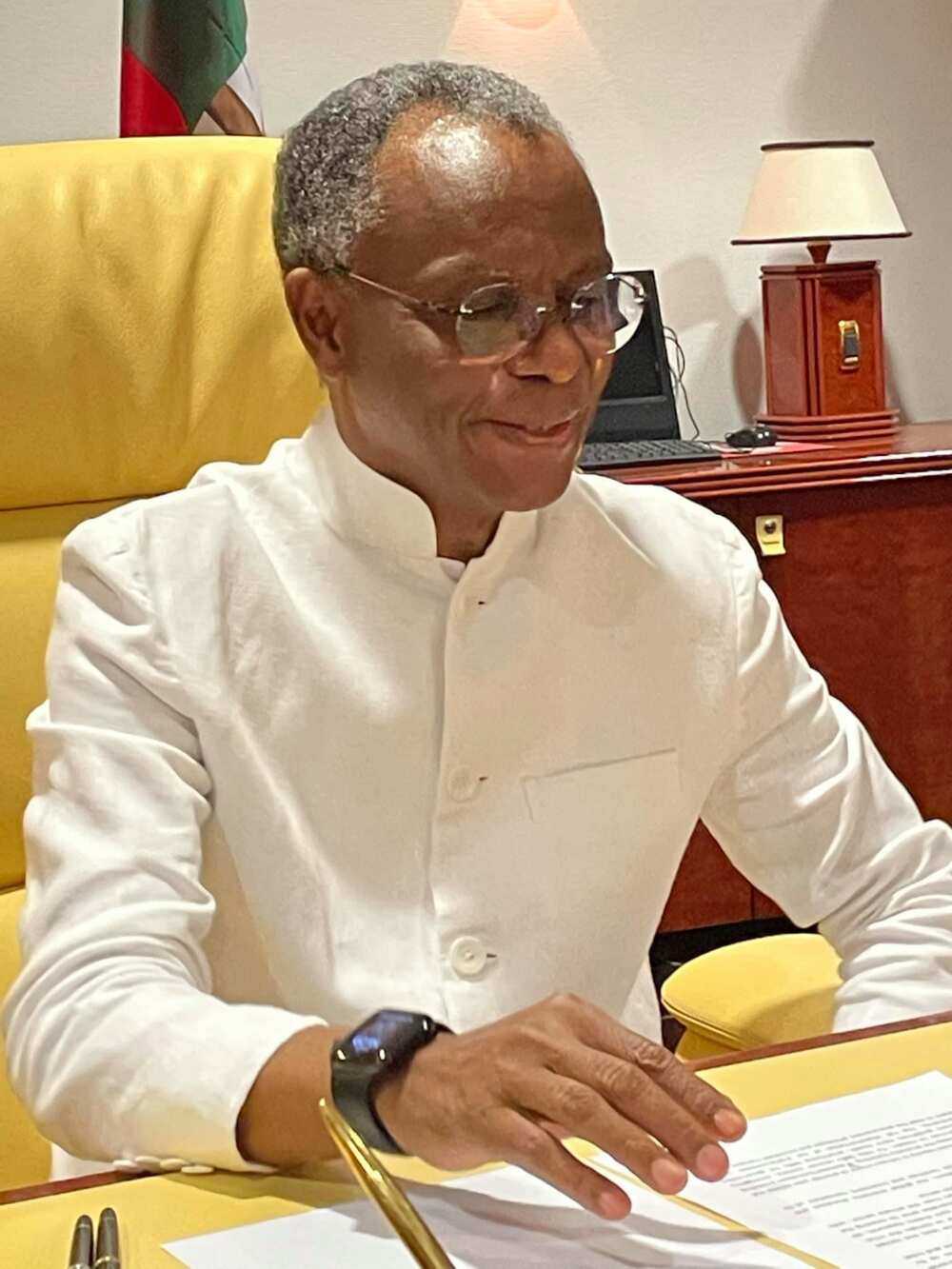 Daily Trust reports that after the suspect and his family were beaten to death, his house was burnt down.
However, reacting to this, the State commissioner of internal security and home affairs, Samuel Aruwan, said the governor, Nasir El-Rufai, is sad over the developments.
He made it clear that only security agencies and courts of law should handle issues of banditry.
The governor cautioned residents against stereotyping persons of any kind in their reactions to security matters.
He, therefore, directed the police to thoroughly investigate the incident to ascertain.
Interpreting the horrible incident, a senior legal practitioner who spoke with Legit.ng on condition of anonymity noted that the actions of the mobs attract a lot of charges.
First, citing section 33 of the Nigerian constitution, he stated that they have denied the suspect his constitutional right to life as a court of competent jurisdiction was yet to convict him of any crime and declare him not fit to live.
He also pointed out that the youths committed murder by killing his wife and son who were neither accused of any wrongdoing doing nor tagged suspects in the first place.
Even more, the lawyer said the mob committed arson by torching the house, a very heinous crime punishable by law.
Notorious bandit who burnt resident alive shot dead in northern state
Meanwhile, Damina, a notorious bandit and cattle rustling kingpin in Zamfara state, had been shot dead.
The deceased, who had a base in Kuyanbana forest in Dansadau Emirate of Maru local government area of Zamfara State, had reportedly burnt a woman alive during one of his operations. Damina was killed in a clash with a group led by Dogo Gide.
The slain armed bandit was responsible for series of deadly raids, kidnappings, cattle rustling and imposition of levies on several communities in Dansadau Emirate of the state.
Last July, Damina had attacked Tungar Baushe and Randa villages, where several people were killed and more than 100 residents, mostly women and children, were abducted.
Damina died from severe injuries he sustained following a deadly clash between members of his gang and those of Dogo Gide at a spot near Chilin and Fammaje, two farming communities that had been under his control.
Source: Legit.ng