Lawmakers Will Insist Nigerian Professionals Are Involved in Projects, Says Senate President
Architects in Nigeria would now be involved in the planning and execution of infrastructural projects across the country
The Senate president said the National Assembly will now insist that all projects must pass through professionals
Ahmad Lawan also received an award from the team of professionals alongside the Borno state governor
The president of the Nigerian Senate, Ahmad Lawan, on Wednesday, October 20, announced that the National Assembly will insist on the involvement of professionals in the design and execution of projects across the country.
Lawan disclosed this at the 2021 Architecture Annual Award and Fellowship Investiture of the Nigerian Institute of Architects which took place in Abuja.
Awards for some of the distinguished guests
At the event, the Senate president was awarded the Distinguished Service Award alongside the governor of Taraba state, Darius Ishaku.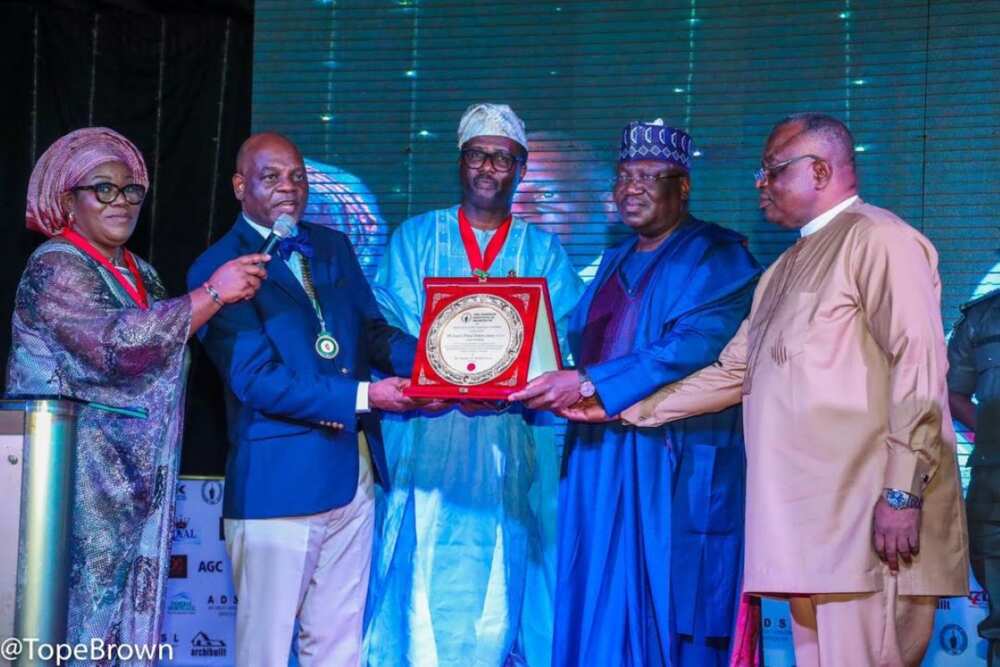 The Borno state governor, Babagana Zulum was among the recipients of the Honorary Fellow of the Institute award.
The need for architects in Nigeria's infrastructural development process
Continuing on the need for a professional touch to the infrastructural project activities in Nigeria, Lawan described architects as the "designers of the world."
He said that despite the relevance of architects in making the environment a comfortable place, they were yet to be accorded their rightful place in the country.
He said that executive order 5 which the president has signed show the interest of the present administration in the use of indigenous content and materials in getting things done in Nigeria.
He said:
"And we all know that Nigerian professionals are highly skilled, highly competent. They deserve to be involved not only in Nigerian environment but also in any other environment outside the country. We are proud of Nigerian professionals who have gone out to do so much but they have left here."
"So we want to see more and more participation of Nigerian professionals particularly our architects in how we continue to build the modern Nigeria."
Lawan further advocated necessary interventions to tackle the causes of building collapse across the major cities as well as make it mandatory for certain procedures and processes to be respected and obeyed so that our building will not collapse easily.
Meanwhile, Legit.ng previously reported that the deputy Senate president, Ovie Omo-Agege has said that Nigeria needs serious prayers for it to overcome the myriad of problems facing it.
Omo-Agege said the challenges facing the nation would better be confronted if such qualities were imbibed by all.
He called on all Nigerians to renew their faith in God and intensify prayers for Nigeria.
Source: Legit.ng