"It takes dedication": Actress Rose Okeke, only Nigerian on Africa Monologue Challenge finalists, speaks
Actress Rose Okeke was the only Nigerian that made it to the top 11 of the recent African Monologue Challenge, which took place in Ghana
Rose, who started acting at a young age, in an interview with Legit.ng shared her childhood experience
The actress also opened up on how she acquired her foreign accent, which was one of her strengths during the Monologue Challenge
Nigerian actress Rose Okeke, a writer and filmmaker, put the country's name on the map after she emerged among the top 11 in the recently concluded African Monologue Challenge, which took place in Ghana.
In a chat with Legit.ng, Rose opened up on her childhood experience, Nollywood stars that inspired her to pursue a career in the movie industry, among other exciting details.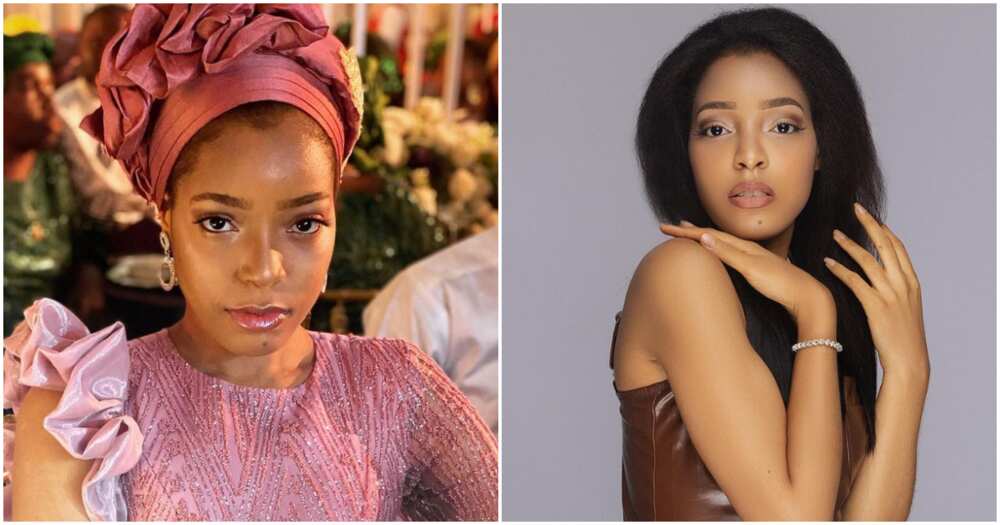 Rose Okeke shares how her determination kept her going in the African Monologue Challenge
The actress revealed how tasking the competition was as she had to send monologues to the judges weekly for the past year.
She said:
"It takes a lot of dedication and perseverance. I've stuck it out this far because acting and filmmaking is a serious part of my life. I've decided on what I want to do with my life and I am 100% in. I know where I want to be so I am determined to do what I need to to get there. "
Rose Okeke says she inspired by Genevieve Nnaji and Rita Dominic
Rose, who grew up in the United States, recounted how one of her childhood experiences was watching Hollywood stars Angelina Jolie, Anne Hathaway, and Raven Symoné.
"I just wanted to be like them. I watched a lot of Disney, and it inspired me to go into theatre as a kid," she said.
Rose also revealed she was inspired by Nollywood stars Genevieve Nnaji and Rita Dominic because they are versatile and talented.
"You can tell how much effort they put into their craft. I respect them a lot," she said.
Rose Okeke shares how she acquired her foreign accent
Rose's foreign accent was a blessing for her during the Monologue Challenge as she shared how the organisers didn't force her to be who she wasn't.
She said:
"I get this question a lot. I actually grew up in the United States so that's where my accent comes from. One thing I appreciated about this competition is that they never forced us to be who we aren't. They put a clause in all our monologues that we should use our authentic accents and not fake another accent so I felt really comfortable with that. Especially when other directors and producers would try to have me tone down the way I speak at auditions. The chief organizer of the competition, Mawuko Kuadzi, really gave me the freedom to express myself in the best way I know how."
Rose Okeke applauds her family and friends for their support
Like many competition, the Monologue Challenge need votes from members of the public for contestants to scale through to the next stage.
Rose shared how her friends and family came through for her.
"My friends, my siblings and family members! I have friends that when I told them I needed votes, they really came through. They really encourage me by telling me how much they believe in me and how proud they are of me and even though I'm a self-driven person, hearing that gives me even more confidence. I don't deserve them."
Rose Okeke opens up about her plans after the Challenge
The Nigerian actress hinted at her next movie project while revealing she would spend a few days in Ghana to do some sightseeing and relax before returning to Abuja.
"I still have projects I have to see through. I have my film which I'm planning the premiere for, hopefully in August and I am also preparing a new film idea and meet with some industry stakeholders in that regard. I'm so grateful to the organizers of the Africa Monologue Challenge because they've given me a platform to explore other avenues of acting and enabled me to center myself in the craft. I will use what I've learned during this challenge to propel my career to new and greater heights."
Genevieve Nnaji returns to social media to mark birthday
After being away from social media for an extended period, actress Genevieve Nnaji sweetly returned online to celebrate her birthday.
Genevieve, who clocked a new age on May 3, took to her official Instagram and Twitter accounts to share a new picture of herself.
The actress, who looks forever young, also shared a video of her cutting a birthday cake on her Instastory as she celebrated with family and friends.
Source: Legit.ng