"I Will Be President One Day": Yul Edochie Advises Funke Akindele, Shares What He Did With His Campaign Pics
Yul Edochie has penned a congratulatory message to his colleague Funke Akindele following her defeat at the Lagos state governorship poll
Nollywood actor queried Funke on her decision to delete her campaign pictures from her Instagram page as he described it as her battle scars
Yul recounted how he contested in his state's governorship election in 2017 but kept his campaign pictures, as he declared he would be president one day
Popular actor and politician Yul Edochie has reacted to his colleague Funke Akindele's decision to delete her campaign pictures from her Instagram page.
Yul congratulated Funke for her bold step as a deputy governorship candidate in the recent Lagos gubernatorial election.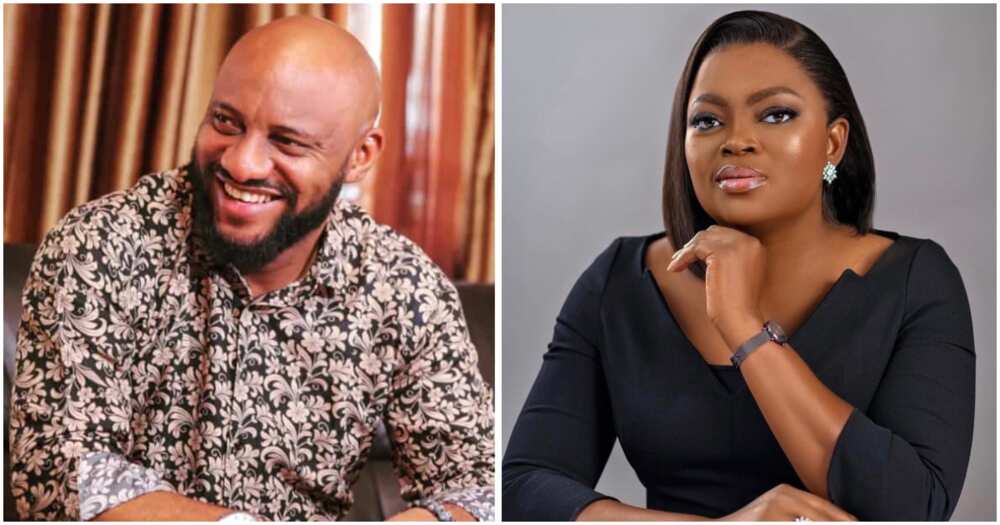 The actor, who expressed concern for Funke, encouraged her, saying she should have kept her campaign pictures which were part of the proof of her achievement.
"No matter what anybody says to you. Don't be discouraged by those who are laughing at you for not winning. Na childish brain dey worry dem. Cowards will always laugh at the brave ones. That's the only way they console themselves for being cowards. When they grow up they'll laugh at themselves for not having the courage to try what you did. There are no failures in life as long as you never give up. It's either you win or you learn. The person who fails is that person who has not tried at all," Yul wrote.
Yul Edochie declares he will be president one day
The actor, who contested in the Anambra state governorship election in 2017, revealed he refused to delete his campaign pictures despite his defeat as it was one of his proudest moments.
The actor, who has refused to give up on his political ambition, said:
"One day I'll be President of Nigeria. Funke, you will sit in your office someday as Deputy Governor or Governor or President and look at your first campaign pictures and you'll have tears of joy in your eyes. You will be proud of your journey. Never give up. I wish you the very best."
See his post below:
Funke Akindele breaks silence after election loss
Nollywood's Funke Akindele and every opposition party lost to the All Progressives Congress candidate in Lagos, Babajide Sanwo-Olu.
Hours after the declaration of the winner, the actress took to her page with an official statement expressing gratitude to her supporters.
Akindele noted that it was an insightful experience for her as she learned and unlearned new things.
Source: Legit.ng