"Tenant From Hell": Ex-Hollywood Star and Nigerian Landlord Blackmon Reacts to Claims of Terrorising Tenant
Former Hollywood actor who now owns a rental property in Nigeria, Edafe 'Blackmon' Okurume, has shared his side of events after being called out by his former tenant, Folastag
Folastag, a photographer, had claimed Blackmon sent him packing after he renovated the place, used to climb the roof to peep at tenants and more
Blackmon shut down Folastag's claims as he reacted to allegations of climbing the ceiling to peep among other things
Former Hollywood actor, Edafe 'Blackmon' Okurume, who is now a landlord in Nigeria and was recently called out by one of his former tenants, Folastag, has now shared his side of the story.
Recall that Folastag's Twitter posts went viral after he claimed his former landlord had sent him packing six months after he renovated the place with millions. He had also accused Blackmon of walking around the house unclad as well as climbing into the ceiling to peep at tenants.
In a new development, the landlord, Blackmon, has shut down Folastag's claims as he shed light on the situation.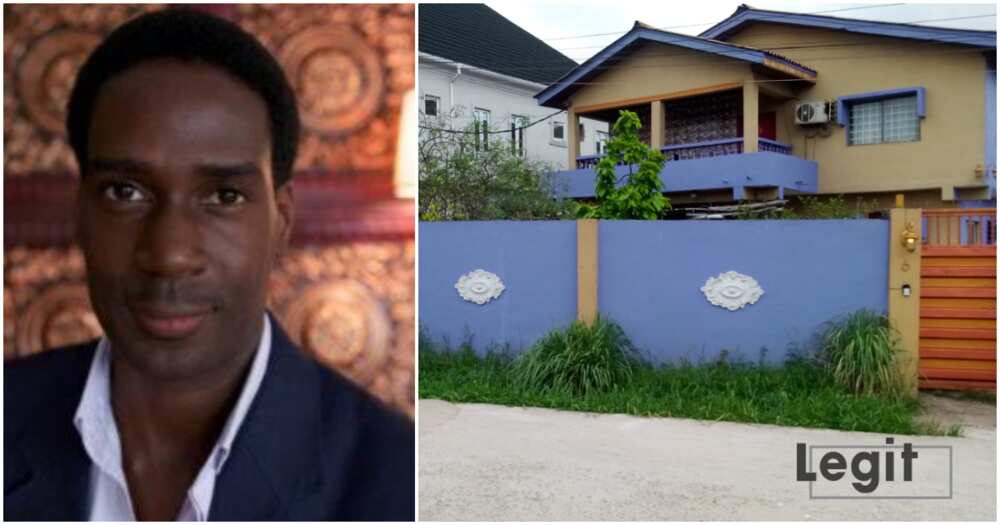 In a message to Legit.ng, Blackmon noted that everything Fola had accused him of were lies. He also called him a "disgruntled mentally ill tenant trying to gain social media clout."
Blackmon claimed that his former tenant was only projecting everything that was true about himself onto someone else as he reacted to allegations of climbing the roof to peep at the occupants of his house.
He said:
"There is a term in psychology called projection, where the afflicted projects everything that is true of them onto someone else. Why would I climb a ladder to look at a man's nakedness? I'm not gay but Fola is obsessed with me and homoerotically fixated on me. Projection.
Wouldn't people in the neighborhood have seen me on a ladder looking in a second story window. I did climb a ladder to paint this whole building single handedly, real men do things like that and @Folastag is in awe of that. But alas, "Envy is how the wicked express their admiration" - Alexandre Dumas".
Speaking further on the matter, Blackmon admitted that workmen occasionally climbed the roof and that he has no reason to do so considering how hot it is up there. According to the former Hollywood actor, he only needed to stare at himself in a mirror if he needed to see a beautiful unclad person.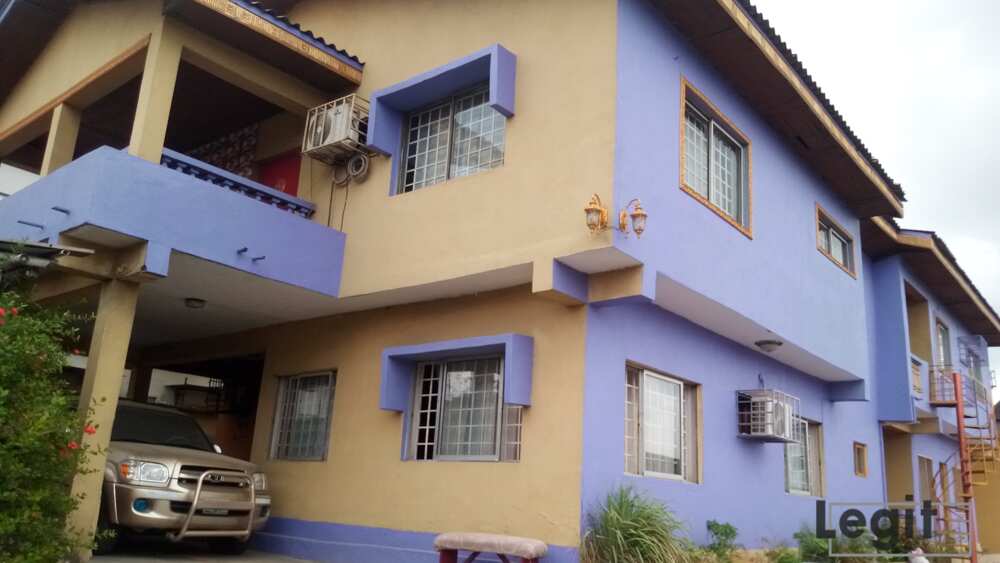 In his words:
"What on God's green Earth would a rational human be doing climbing in the roof to spy on people? Workmen may occasionally enter there to do some work and that is it. Do you have any idea how hot it is in a roof? If I want to look at a beautiful naked person all I got to do is look in the mirror. I wonder if a million Nigerians have gone mad to believe such ridiculous lies or is this just perverse online entertainment? There is nothing funny about being issued threats to burn down my building."
Blackmon reacts to allegations of walking around the house naked
The Nigerian landlord also spoke on Folastag's claim that he used to walk around the house unclad even during the daytime. According to Blackmon, he is a sunbather but he does not do it naked. He added that even if he wanted to, he had an enclosed private garden for that.
"While it is true that I am a sunbather, an hour a day at least, I don't do it naked for God's sake. And if I wanted to, I have a fully enclosed private garden where I could. These are just the homoerotic fantasies of a deeply mentally ill person. And despite this rubbish he had dragged me into, I actually feel some compassion for him because you have to be in deep pain and sadness to even do something as despicable as what Fola has done. The man has packed out, why is he still flogging this issue?" he said.
Blackmon made it clear that he had dealt with someone who stalked him for 20 years in the past and his experiences with unstable people like that made him stay away from the spotlight.
"There is a Nigerian girl in New York who has been stalking me for over 20 years, and there are others. I have much experience with unstable individuals like this, which is why I stay out of the spotlight. I stopped acting because I tasted the price of fame and found it much too costly", he added.
Fola wants to be me - Edafe Blackmon
Also in the message to Legit.ng, the Nigerian landlord claimed that his former tenant, Fola, nursed dreams to be like him. According to the former Hollywood star, he has everything Fola wants.
He said:
"Fola has expressed on YouTube his great dream is to be an actor. I've done over 100 episodes of US primetime television and walked away from it. Fola wants to be me, I have everything he wants, I am everything he wants to be. But the game ain't in him. I can get on a plane and go to the States anytime, he dreams of living abroad. Are you getting the picture here? And the saddest part for him is I could have helped him get there if he hadn't been such a colossal as*shole. But he is sick and he was what he was before he came to my building.
The tenant in the rear guest house just completed a year of tenancy without a quit notice. Why? Good tenants are precious to Landlords, bad ones get put out."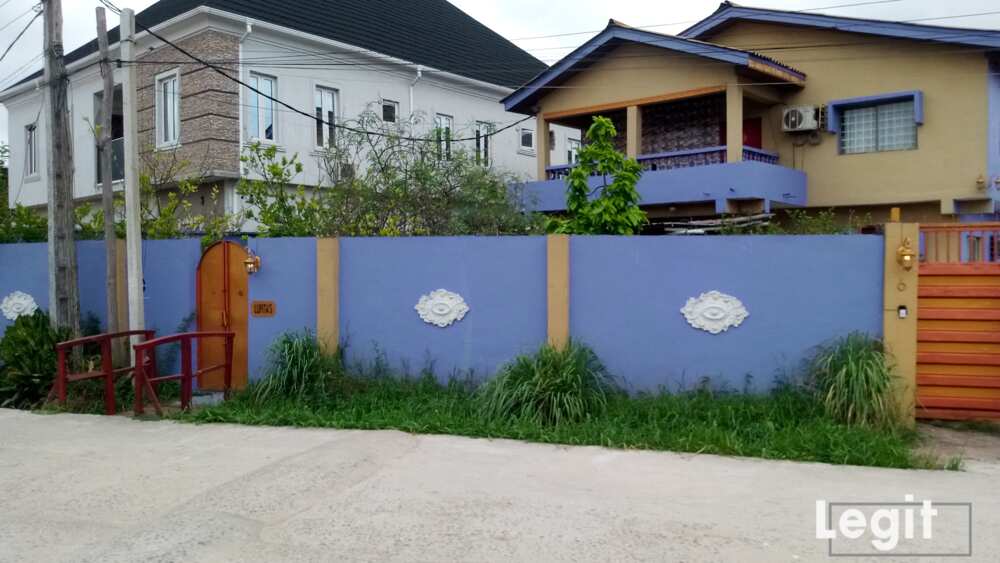 Fola was the tenant from hell - Blackmon describes former tenant
Edafe Blackmon explained in a message to Legit.ng that he had actually rented out the property to Folastag below market value. According to him, he only did that to support a creative. He said:
"If the landlord was so terrible, why was he so devastated to get a quit notice? Because Mr Okurume actually rented the place under market value to support a creative."
It was also stated that a mini-flat in the location, Medina, goes for N1.5 million but he rented out a three-bedroom apartment to Folastag for that same amount.
In his words:
"A mini flat in Medina goes for 1.5M. Fola got a 3 bedroom mega flat for 1.5M because of Mr. Okurume's generosity. The average price of a 3 bedroom in Medina is 3M. The price is now set. That is easily verifiable on NigeriaPropertyCentre. Fola was the tenant from hell as you can see from his social media antics. What self respecting person would disgrace himself on social media like the way he has? He is deeply mentally ill and obsessed with Mr. Okurume."
Show us where he renovated in millions - Blackmon
Folastag had claimed he was put out of Mr Okurume's property after he had spent millions on renovations. According to the landlord, he has a time-stamped video of the day the former tenant vacated the property on February 28, 2023. He asked if the property showed any signs that it had been renovated.
See the video below:
Blackmon also said:
"Every landlord cherishes good tenants and would rather take less money from a good one than more money from a bad one. Bad tenants get put out and Fola Afolabi is the worst of the worst."
Lady builds house for her parents
In a related story, Legit.ng reported that a Nigerian lady who lives abroad built a big house for her parents.
According to the lady, she strived hard to put up the structure for her parents, who have sacrificed for the family.
A heartwarming video showed when the man and his wife walked into the apartment to possess it.
Source: Legit.ng