Yetunde Bakare Urges Fathers To Do DNA Tests at Birth, Tells Women 'Don't Be Angry When He Asks'
Yetunde Bakare recently got social media users talking after she made a post encouraging DNA testing at birth
The popular Yoruba movie actress explained that her reason was due to the high cases of paternity fraud
The post sparked mixed reactions among social media users, some of whom supported her post
The issue of paternity fraud continues to plague Nigeria and Yetunde Bakare shared her thoughts on how this can be quelled.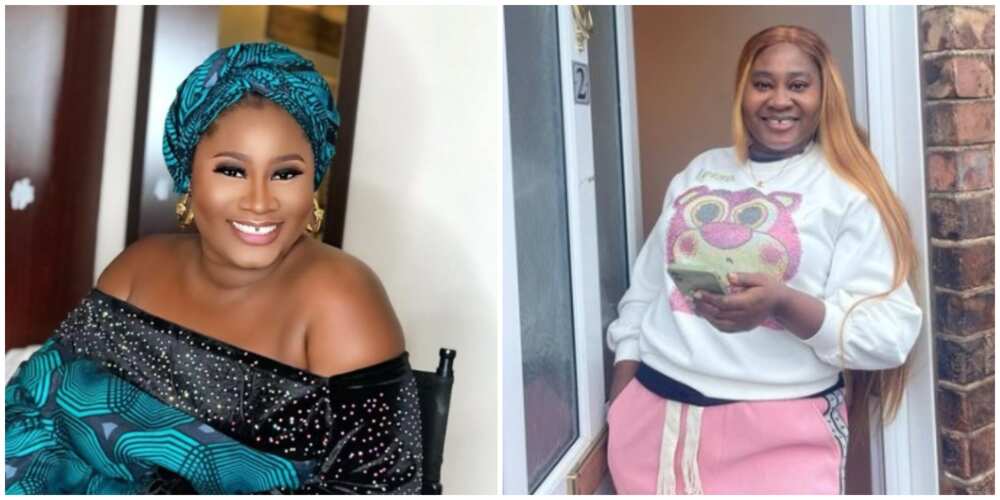 According to the Yoruba film actress, men should always carry out paternity tests on their children.
She advised that they either save money for the test or borrow, emphasizing its importance.
To women, she had this to say:
"As a woman, you shouldn't find it offensive when your Man asks for DNA at birth. With the level of dishonesty/Paternity Fraud we see on a daily "
See post below:
Internet users react to Yetunde Bakare's post
lush_collectionsbyyob:
"Sha buy me a special gift after the DNA because good women no plenty na me and few others "
teiyimalenare:
"My point is once he founds out the child isn't HIS, he should have another DNA test done For certainty, to know if the child is actually the wife's too!!!!"
oyinda_kenny:
"I'm not disputing you not to ask for DNA, but if the results came out positive just forget the marriage infact forget the child too"
adeola_olufisayo:
"Well I would find it offensive though cos it mean you don't trust me and ya indirectly telling me I have been cheating but men if for any reason you have doubts pls do it but never let me find out."
margaret_okure:
"I support unless you are cheating you should be scared of DNA as a woman."
adanze_h:
"I will find it insulting if you say it to my face. You can conduct a secret DNA test on your kids if you feel or have any doubts but the moment you say it to me things won't be the same especially if I know my kids are yours. It is very important so you don't end up nursing other peoples kids. Secret DNA so you don't ruin things."
"Madam cloutina": Nigerians blast Ka3na for fooling them with fake pregnancy
Controversial former BBNaija star Kate Jones, better known as Ka3na, has been on the receiving end of some serious trolling online just days after announcing that she's expecting a baby and congratulations had poured in for her.
The reality TV star incited the wrath of many people online after it was discovered that she only fooled them with a fake pregnancy narrative.
She used the fake pregnancy narrative to create awareness for the launch of her kiddies wears 'Millenials'.
Source: Legit.ng