"Dear Actor, How Many Ladies Have You Kissed on Set?" Mike Bamiloye Pens Open Letter to Nollywood
Popular Christian movie director and founder of Mount Zion Faith Ministries, Mike Abayomi Bamiloye advocates against unnecessary carnal scenes in Nollywood movies
The movie evangelist in his open letter questions actors and actresses who are not ashamed to display these acts in the presence of other casts
Abayomi also called out married actors and actresses who neglect their families at home to go against their marital vows
Popular Nigerian gospel film actor and dramatist Mike Abayomi Bamiloye has penned a brutal letter to Nollywood actors and actresses.
In a lengthy Instagram post, the screen evangelist discussed some moral standards he expected to see in Nollywood films.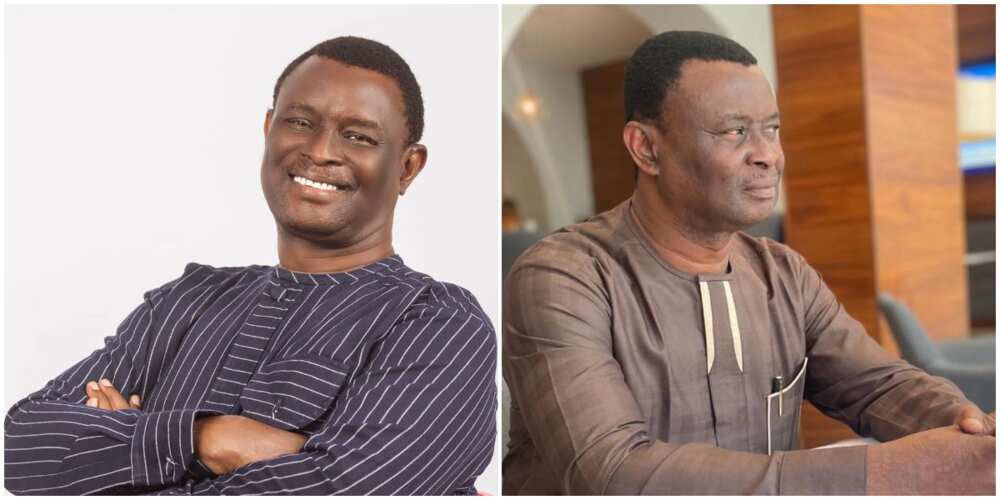 In his open letter, Mike Abayomi reprimanded actors and actresses, accusing them of being porous with the romance roles they play.
He also cautioned married movie stars who go ahead to display promiscuous acts on camera, while they have their wife and children at home that will eventually watch it.
In Mike Abayomi words:
"HEAR ME, ACTIRS AND ACTRESSES! Dear Movie-Maker, You think you are doing great movies? You think you are making money? You think you are getting popular? Dear Movie Actor! You have acted in many Movies in Nigeria and all your achievement in life has been that. You have Kissed several ladies and romanced many girls on film set. The roles you love to play in movies are Roles where Men have to kiss you and where you have to play love roles. My Dear Movie Actor! Honorable Nollywoodian! How many Ladies have you kissed on movie sets?" Mike Abayomi's statement in part.
Look at actor Mike Bamiloye's post
Look at what netizens are saying about actor Mike Bamiloye's post
iam_ambassadoors:
Thank you Daddy! "
chinonso_viva:
"It is for this particular reason i pray not to marry an actor. I cannot stand my husband kissing a complete stranger in the name of professionalism. There a lot of good movies that exude great emotions without the kissing or sexual display."
blacksaintmc:
"Well said sir.. you have just removed 2 legs of this table... There's more to life than money and fame."
mbosowousanga:
"God help us. Ive not seen anyone coming out to bring us back to our senses like this o... thank God it's not too late. "
corinelaure8:
"Very deep and true, Lord help us to see as you see things. "
thestylemannor:
"Honestly! I weep for this world."
jaggieskitchen:
"Thank you, sir, for this, I just hope they listen."
BBTitans' yemi cregx seen kissing khosi, many react to video
Yemi Cregx, a Nigerian housemate in Big Brother Titan's house, was seen kissing a South African female housemate named Khosi.
The video saw when the two met somewhere around the laundry room.
Before netizens knew what was going on, the pair began to lock lips, and left viewers with the sounds of the action.
Source: Legit.ng