Inspiring Before and After Video of a 45-Year-Old Woman's Weight Loss Journey, Netizens Inspired
A TikTok video of a 45-year-old lady's incredible weight loss transformation is trending on the social media platform
The beautiful woman revealed how a health scare made her determined to shed all the kilograms off
Peeps praised her on the weight loss and asked what her secret was, while others applauded her for doing it at a much older age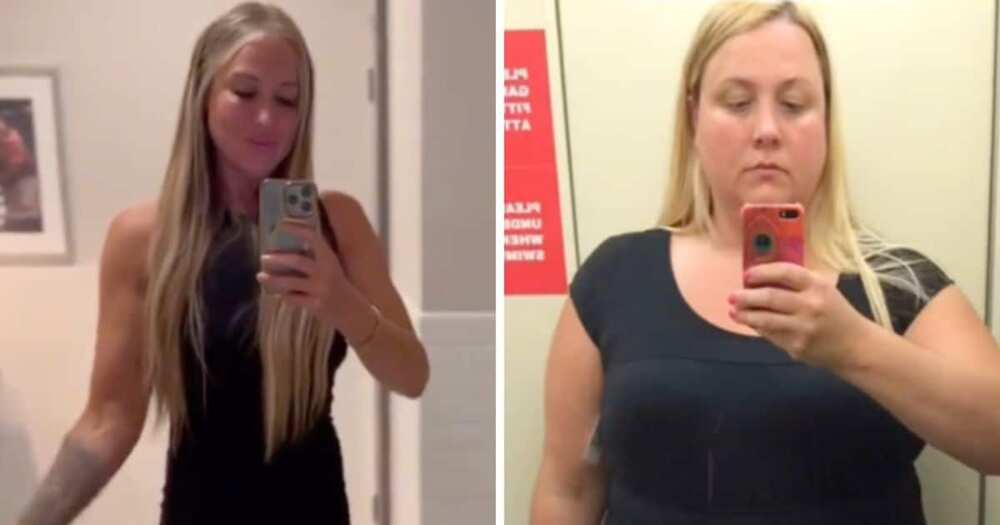 A 45-year-old woman from America who was diagnosed with Type 2 diabetes and was extremely overweight shared her incredible weight loss transformation.
The hairstylist shared a before and after video on TikTok, leaving people speechless when she shared the post. It also inspired them to make positive life changes.
The beautiful woman's weight loss saved her life
The woman known as @bethloveshair knew she had turned her life around when her doctor told her that her blood sugar levels were dangerously high and needed a lifestyle change.
Instead of feeling helpless, she took control of her health. The inspirational woman lost over 63 kgs, her blood sugar levels stabilised, and her energy levels improved.
Watch the video below:
Netizens applaud the lady for taking control of her health
The woman hopes that her story will inspire others who are struggling with Type 2 diabetes and obesity to make positive changes in their own lives. She emphasises that there is always time to take control of your health and that small changes can make a big difference in the long run.
Here are some of the comments:
@Jen said:
"This might be the most jaw-dropping reveal I've seen on this app. Props to your dedication and hard work."
@Pearl commented:
"The transformation is crazy. You look so much younger."
@LauraSugsAvery said:
"Amazing. I'm currently your before. Did you reverse your diabetes and cholesterol? Well done."
Plus-size lady transforms into slim damsel
A plus-size lady worked on her body and transformed into a slim, elegant damsel.
In a series of videos she posted on TikTok, the woman @taquia2, told the story of her weight loss journey.
In one of the videos, the lady said she was once obese but not anymore, as her body shape and size have transformed.
Source: Briefly.co.za