Tina Turner's Husband Erwin Bach to Inherit $125m From Late Singer, Peeps Applaud: "He Deserves It"
Tina Turner's husband, Erwin Bach, will reportedly receive half of the We Don't Need Another Hero hitmaker's fortune
Turner was worth $250 million (over N115 billion), and Bach will receive $125 million (over N57.5 billion)
Netizens praised Tina's decision because they believed Erwin Bach treated her like a queen when she was alive
Tina Turner's passing saddened many people but talks about who would inherit her fortune also made the rounds.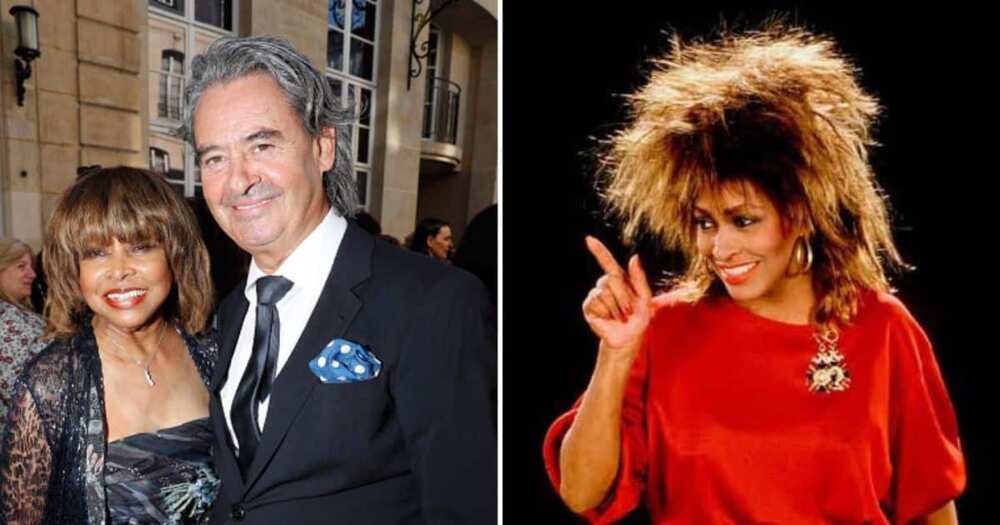 According to Marca, the late singer is worth $250 million (over N115 billion), most of which she derived from selling over 200 million records worldwide.
Turner was also into property, owning several homes in Switzerland, Los Angeles, and other prestigious areas.
Considering all this, the media speculated about who would inherit Tina's fortune, and the answer was her husband, Erwin Bach.
Erwin Bach will reportedly receive half of Tina Turner's fortune
Taking to Twitter, blogger @DailyLoud reported that Erwin is expected to receive $125 Million (over N57.5 billion) from Tina Turner. The rest of the money will go to the Proud Mary hitmaker's adopted in-laws.
@DailyLoud tweeted:
"Iconic singer Tina Turner estate is worth $250 Million and her 2nd husband Erwin Bach will inherit around $125 Million while the remaining Millions will be split between her adopted in-laws. Bach & Turner have been married for 10 years and he saved her life in 2017 by donating his kidney."
Global netizens say Tina Turner's husband Erwin Bach deserves the inheritance
Online commenters saw nothing wrong with Bach collecting half of Tina's fortune.
Many people believe Bach had a significant role in Tina's life, including restoring her confidence and ensuring she lived longer despite her health issues.
@HushtagStiggers said:
"He deserves it since she lost all her children, and there are no grandchildren. I hope he will use some of the money to keep her memory alive."
@ronpaulblican shared:
"I bet he'd give away every cent to have her back just one more day."
@oldtrafford__ posted:
"The husband deserves more. It should have been 200 million dollars because he gave her his kidney."
@alwayssnacking replied:
"As it should be. They were together for 27 years, and for those assuming he had no money, his net worth is 200 million. He did not marry her for her money."
@user_1_1 commented:
"This is the kind of love I want."
@ChoupettaSucre also said:
"He fully deserves his inheritance. Let's not forget that this man gave her a kidney while her ex-husband hit her regularly. This man has restored her self-confidence and contributed to her happiness."
Oprah Winfrey mourns Tina Turner
Celebrated TV show host Oprah Winfrey has paid a heartfelt tribute to music legend Tina Turner after she passed on at her home near Zurich, Switzerland.
Oprah shared a throwback video that showcased her electric connection to the iconic Turner.
The media mogul, known for her deep admiration of the legendary singer, posted the touching clip on her Instagram account, bringing back memories from the singer's Wildest Dreams Tour.
Source: Briefly.co.za