"She's a Real Person": Blac Chyna Bags Doctorate Degree From Seminary, Bible College
Blac Chyna revealed she got a degree from the Sacramento Theological Seminary and Bible College (STSBC) in the United States
Supporting her statement, the 34-year-old celebrity posted a picture of her certificate on her personal Instagram feed
Fans were quick to immediately celebrate her for completing her PhD while working on her spiritual growth
Angela White, better known by her former stage name, Blac Chyna, has been awarded Doctor of Liberal Arts degrees from Sacramento Theological Seminary and Bible College.
The celebrity shared the good news on her Instagram page on the evening of April 4, 2023.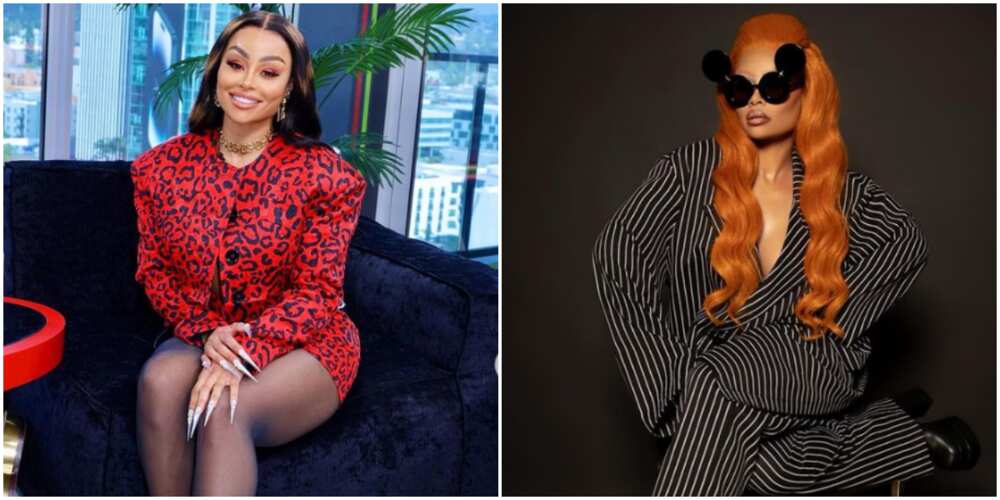 Blac Chyna shared a photo of her college diploma with a caption that read:
"I got my doctorate of Liberal Arts from Sacramento Theological Seminary and Bible College."
PAY ATTENTION: Share your outstanding story with our editors! Please reach us through info@corp.legit.ng!
The 34-year-old American celebrity who has spent over a year seeking spiritual, emotional, and physical health publicly announced her spiritual growth on Instagram.
She ended the post by specifically mentioning her new name and position as "Dr Angela Renee White."
In front of a black-and-white photograph of her two children, Dream Renee Kardashian and King Cairo Stevenson, the socialite displayed the doctoral diploma as if to commemorate a collection of her most valued possessions.
See her post below:
Fans and celebrities celebrate Blac Chyna's latest accomplishment
Fans immediately praised her for completing her PhD while maintaining her spiritual path, despite everything going on around her.
bershanshaw:
"Woohoo you are just transforming yourself and I'm so proud of you. As a transformational coach YES you can change and grow and learn and be better. You don't have to stay in the same place because social media wants you too. Keep rising queen."
dekasjanifer:
"This is amazing! She's a REAL person, y'all! And is humans forget that this is how God works. He takes his most broken person and uses them to share his word. I'm a witness to this. Im happy you found your purpose or finding it. How can use ANYBODY! Stop criticizing people for their mistakes and their transformation. It's THEIR life and personal walk with god and have to answer to nobody else on judgement day but god! keep going."
macbammer:
"Y'all hate to see someone doing better. Ever since she started to share this journey with the world, many of you have had nothing but negative things to say. Before she even healed from her btt reduction, y'all were shouting about how she needs to do her fillers next. SMH. This is HER journey, you're just fortunate enough to be able to watch from afar. Let her continue to grow in the ways she needs to! Angela! I love this season for you. Congratulations."
jah.smine:
"Y'all swear you know someone based on social media this woman clearly used social media, her connections, and influence to gain millions and invest it. Now she is realigning herself with her true values and creating someone for her children to look up to. All y'all need to say is congratulations. Her path is not supposed to make sense to you, it's HERS not yours."
iamfabulousfaith:
"People didn't know I was in school until I announced that I was graduating, so it's possible she was working on this in silence. I've always been told to do my stuff in silence and the reward will make the noise once you tell…if that's what you choose. Not everyone needs to know your every move."
Blac Chyna's 4 pics after removing fillers trend, netizens praise American star's beauty
In more news about Blac Chyna's journey, Legit.ng reported that the American celebrity trended on social media after four pictures of her without fillers went viral.
The American actress reportedly started a voyage to improve her life after getting baptised in May 2022. She underwent bum reductions and had her face fillers removed to rebrand herself. Moreover, Blac Chyna refers to herself by her true name, Angela White.
It seems like Blac Chyna is turning full-on Christian, as she also removed her Baphomet tattoo on her hip, claiming it's demonic.
Source: Legit.ng