"I'm Sorry to Those It Sounded Like That to": Brymo Bows to Pressure, Apologizes to Igbos Over Statement
Musician, Brymo Olawale, has returned to social media to address controversies surrounding a recent post directed to Igbos
The musician during an IG live session attempted to give a clearer explanation of what he meant with his inflammatory post
Brymo's apology has been received with mixed reactions from netizens who have called for his head over the past few days
Nigerian musician Brymo Olawale has finally bowed to pressure and tendered an apology over a recent Twitter post that fanned the flames of tribalism against the Igbos.
The singer recently went live on Instagram to address the controversial post and give more perspective to those who misunderstood him.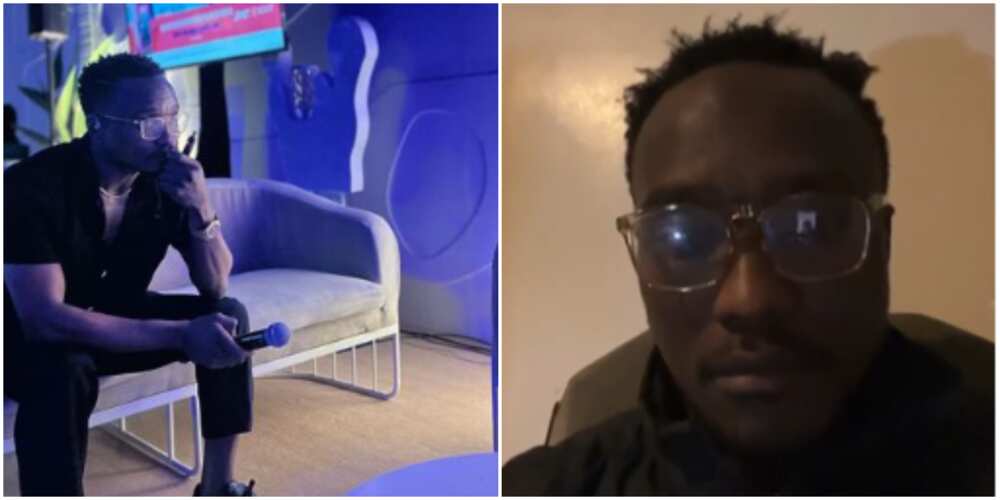 According to Brymo, the entire back and forth started after he shared his two cents about author Chimamanda Adichie's refusal of a National award while accepting a local chieftaincy title in her community.
The singer restated his position about how Chimamanda's action as a prominent Igbo sends the wrong message about an Igbo presidency.
Brymo said his words resulted in several social media attacks and threats, with a petition also being raised to prevent him from winning the All Africa Music Award (AFRIMA)award for Songwriter of the Year.
According to Brymo, after the petition was raised, an individual approached him to tender an apology and this was what resulted in his controversial Twitter post. The singer emphasized that his words were never directed at the Igbo people but a movement.
"I was already petitioned and then I was being asked to apologize. So I was like: ' What? After the petition, abeg…"
Watch the full video below:
Nigerians react
realfrankeinstein said:
"Brymo, please don't insult our intelligence, u are supposed to be an intelligent guy. Own your hate speech/bigotry with your full chest or APOLOGIZE to Igbos PROPERLY! U don't have to if u don't want to. But please don't try to be sleek here! Thanks."
jcc__quotes said:
"You are my favorite artist but I don't like the fact that you called my tribe sensel**s"
iamdavojay said:
"I was on the live and you made a lot of sense bro. And you also apologized. I like the fact that you didn't pretend and you own your words. You have right to your own opinion and I stand with you on your political views ."
yourfeelgoodradiofriend said:
"A Genuine apology is SELF SUFFICIENT, it doesn't need the support of an excuse or an explanation!!"
kashamz said:
"Just say sorry and move on. All this explanations ain't necessary and doesn't even add up in my opinion."
lin_glo said:
"Apology accepted! We move…"
danielscouture said:
"Now that you have addressed this,I can now continue to stream,download and listen to your music...❤️."
Daddy Freeze tells Brymo to apologize over inflammatory statement
Meanwhile, Legit.ng reported that Daddy Freeze joined many Nigerians to react to singer Brymo's tribalist statements on social media.
Taking to his official Instagram page, Freeze spoke about Brymo saying Igbos are useless people.
The OAP advised Brymo to apologise to Igbos for what he called hate speech and noted that he should not throw people's respect down the drain
Source: Legit.ng