Remember Baba Suwe: 20 Hilarious Clips Showing Why Many Fell in Love With Late Nollywood Star as a Comic Actor
Nollywood actor Baba Suwe has left a void in the hearts of many Nigerians following his sad and painful demise
The veteran actor was a force to reckon with in the Yoruba movie industry where he warmed his way into the hearts of Nigerians through comedy
However, the actor is gone but not to be forgotten as his plethora of works would continue to speak for him and serve as a point of reference for his friends, family, fans and colleagues
On Monday, November 22, veteran Nollywood actor, Baba Suwe, finally succumbed to the cold hands of death after battling for his life for many years.
Nigerians had followed reports of his medical travails over time but many had kept hope alive and continued to nurture the idea that he would return to movie screens again.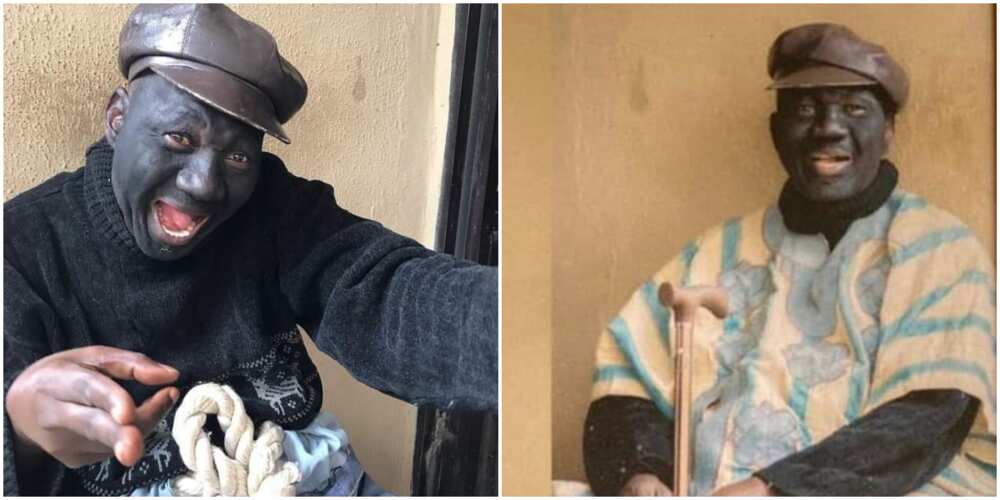 Unfortunately, this would not be the case for the thespian who like others before him, took a bow in a way undeserving of one who committed a better part of his life to making others happy through his craft.
Born Babatunde Omidina, the veteran film star rose to fame in the Nigerian movie industry due to his almost effortless ease at evoking heartfelt and therapeutic laughter in his viewers.
Although gone but not to be forgotten in a hurry, Baba Suwe was an absolute delight to watch in movies such as Iru Esin, Eja Osan, Ebi Olokada, Larinloodu, Baba Londoner, Obelomo, Elebolo, Larinloodu, and Baba Jaiye Jaiye, among others.
Legit.ng has compiled two hilarious videos highlighting some of his unforgettable performances.
Check them out below:
1. Baba Suwe in Elebolo
2. Baba Suwe in Eja Osan
3. Baba Suwe in a scene with late wife Omoladun
4. Baba Suwe and Omoladun in action
5. Baba Suwe in a scene with colleague Adewale Elesho
6. Baba Suwe in a scene with Saheed Balogun
7. Baba Suwe and his late wife Omoladun
8. Baba Suwe in a scene with Dejo, Adebayo Salami
9. Baba Suwe in his elements
10. Baba Suwe in a scene with Queen Salawa Abeni
11. Baba Suwe on set
12. Baba Suwe and popular child actor
13. Baba Suwe in a scene with Sola Sobowale
14. Baba Suwe in a scene with Iya Awero
15. Baba Suwe in a scene with Ronke Oshodi Oke
16. Baba Suwe in action with Sola Sobowale
17. Baba Suwe doing his thing
18. Baba Suwe in a scene with Omo Banke
19. Baba Suwe in a scene with Sikirat Sindodo
20. Baba Suwe in a scene with Iyabo Ojo
Baba Suwe's son apologises for video of late actor
Meanwhile, Legit.ng reported that the son of veteran actor Babatunde Omidina aka Baba Suwe had been called out on social media for posting a video of his father's corpse.
An internet user who blasted the young man accused him of being a clout chaser who dishonoured his father's corpse for likes and comments.
Another of the actor's son later apologised for his brother's actions and told fans to disregard the video. He also revealed burial arrangements for the late actor.
Source: Legit.ng