The Rishantes, Talk With Toke Makinwa, Turn Up Friday and More On GOtv Supa
The weekend is upon us! What better way to enjoy it than with some TV entertainment goodness?
We know there are tons of amazing movies and shows to keep up with, so deciding what to watch might be a chore. We will be providing you and your family with a selection of exciting and must watch shows, series and movies that will keep you glued to your TV.
GOtv is offering a SUPA package with some of the hottest and best international and local shows and series, telenovelas, sports and kiddie's content.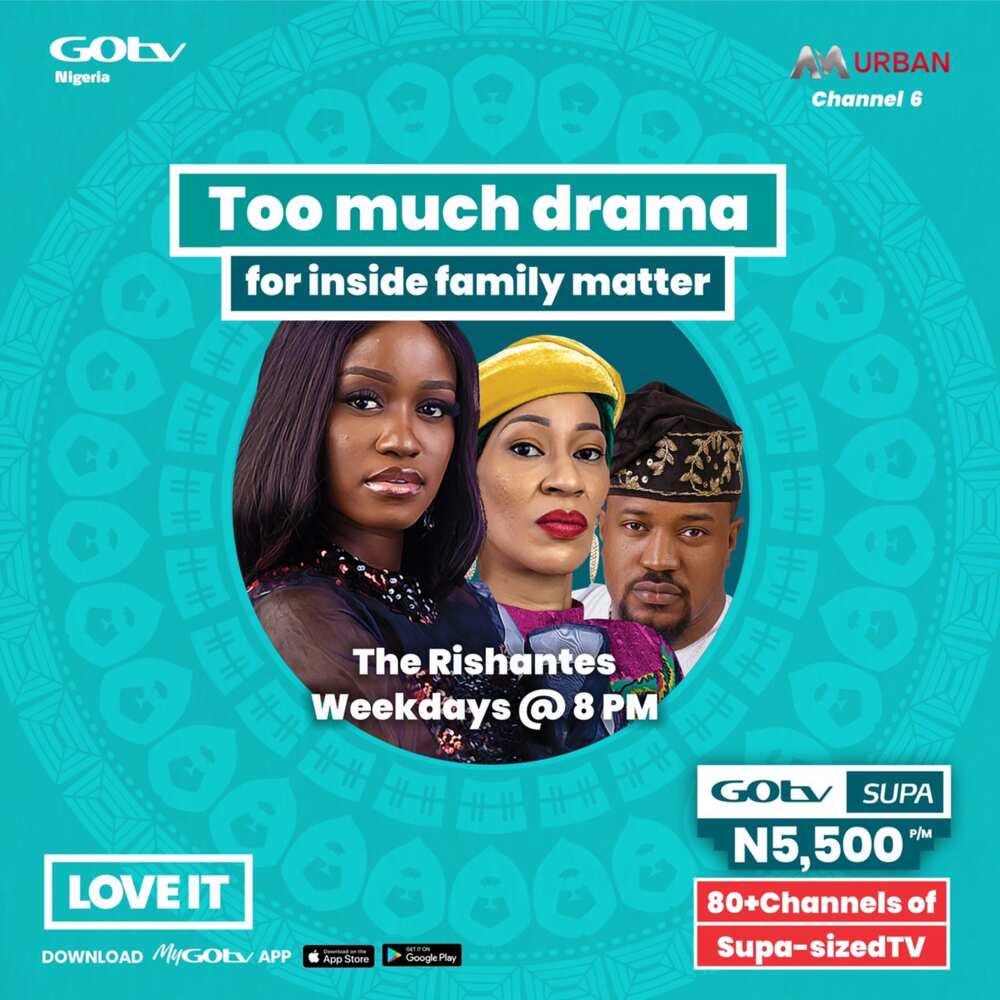 Subscribers on the new GOtv Supa package will get to view unending drama with the new Africa Magic series, The Rishantes, showing weekdays on AM Urban (channel 6) at 8pm. The show follows the wealthy Rishante family played by Mofe Duncan, Chisom Agoaiweke, and Ummi Baba Ahmed. The members of the Rishante family seem to have power, wealth and even romance but beneath the surface, some underlying powers and events could lead the family to a cataclysmic ending.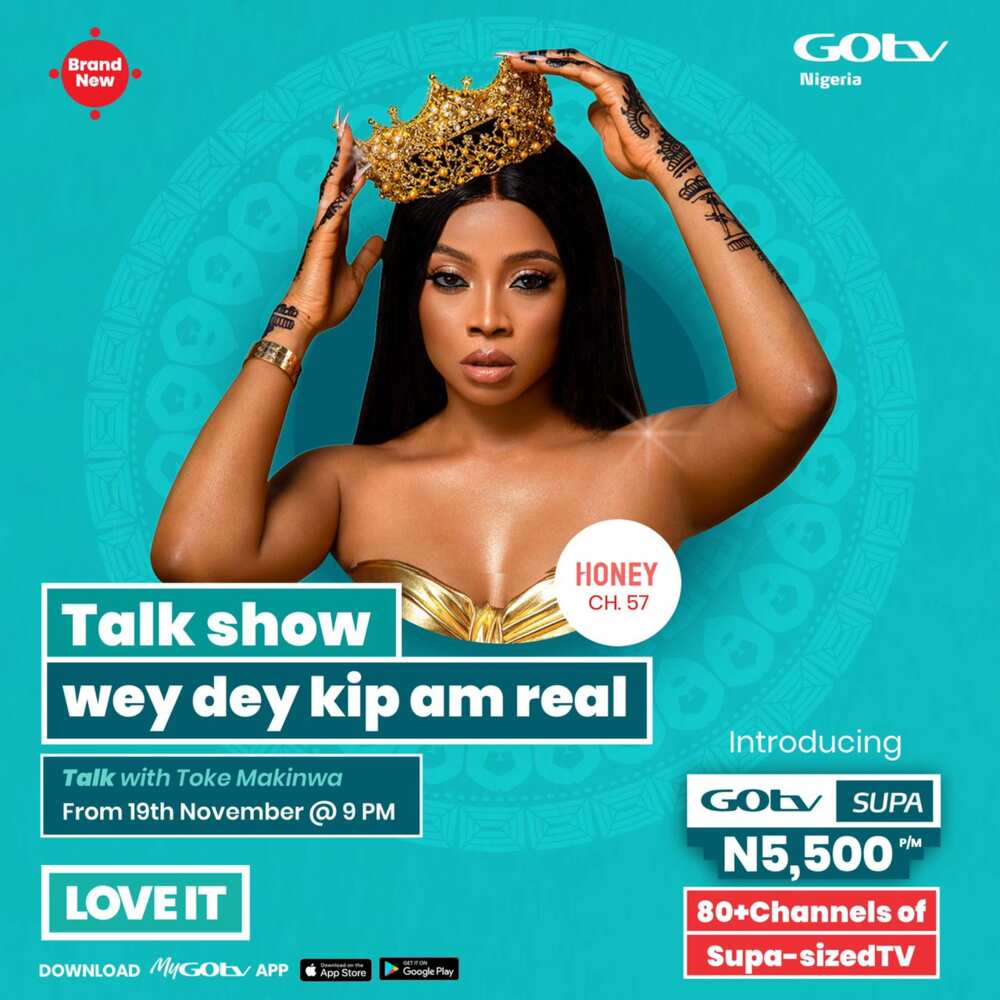 Brand new show Talk With Toke Makinwa premieres 19th November at 9pm on Honey (channel 57). This is a tell-all talk reality show hosted by Nigerian media personality, Toke Makinwa. She takes over as host for a sit-down with Africa's most well-known and intriguing personalities, from your favourite influential celebrities.
Still on the local scene, A Fight With Shadow, details the story of Tiwa, a poor and abused orphan, who meets a stranger willing to help her but he may know more about her travails than he lets her believe. It airs on Saturday, 13th November 2021 at 1:20am on ROK (GOtv channel 7).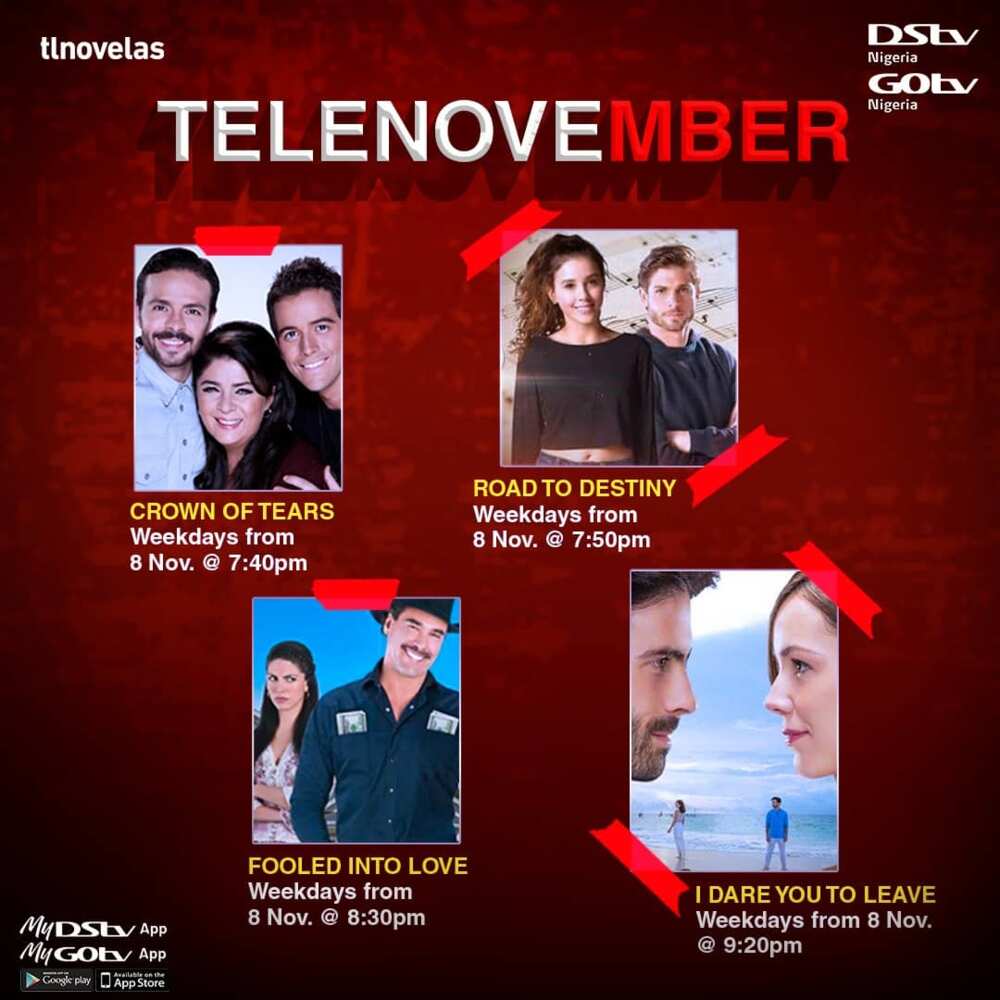 It gets better! Lovers of Telenovela can enjoy the new show I Dare You To Leave, where Paulina, the daughter of Mr. Murat, a rich hotel businessman won't accept her courtship with Adrian because she thinks he is beneath her social status. Find out more Weekdays at 9:20pm on TLNovelas (channel 13).
Seat back, relax and enjoy your Saturday afternoon with the kids with The Barbarian and the Troll, which centers around a group of questers who are welcomed into a mysterious house by a strange Colonel after being in search of a shelter and desperately seeking sleep. The show airs on Saturday, 13th November at 9:40pm on NickToons (channel 69).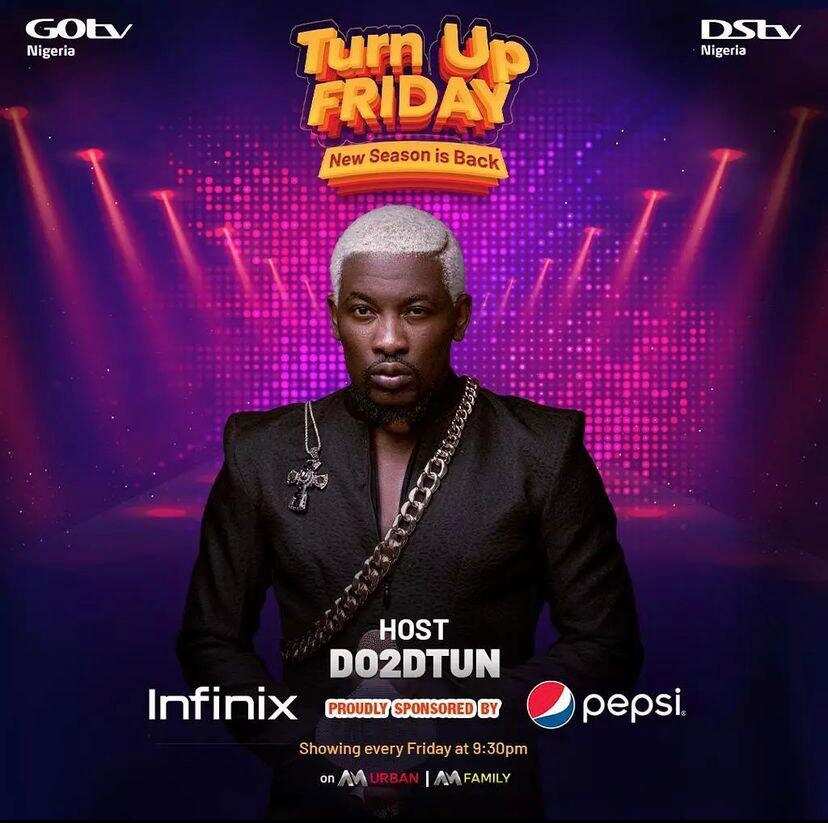 Kids get to join in on the fun weekend with Paw Patrol, where they can enjoy episodes from different seasons this Sunday, 14th November from 12:02pm – 3:17pm on Nick Jr (channel 64). Paw Patrol sees six brave puppies and a tech savvy 10-year-old boy called Ryder work together as a team to protect the residents on the Adventure Bay community.
And that's not all! customers will also have undiluted entertainment from additional channels like KIX, Novela Magic and WWE.
For adults with interest in boxing movies, KIX (channel 19) will take you on a journey of a Boxer, Ah Niu who learns boxing from uncle Xing, the boss of boxing studio, from an early age and uses his skills to help the weak fight villains. Quan Dao will air on Saturday, 13th November at 8:25am.
Learning how to handle different aspects of life is very important. Follow the tale of three families; the Octobers, Samsodiens and Du Plooys who all work in a small shopping centre in Cape town in this Afrikaans soapie, Suidooster. Watch how they handle life's most important moments, from romance to business every Tuesday at 8am on Novela Magic (channel 20)
Sports fans aren't left out. Watch the WWE's The Ultimate Show, Ultimate Hell In A Cell where Matt Camp, Sam Roberts, Ryan Pappolla and Kazeem Famuyide create dream Hell in a Cell Matched, including current and past Superstars on Friday, 12th November 2021 at 7pm on WWE (channel 36).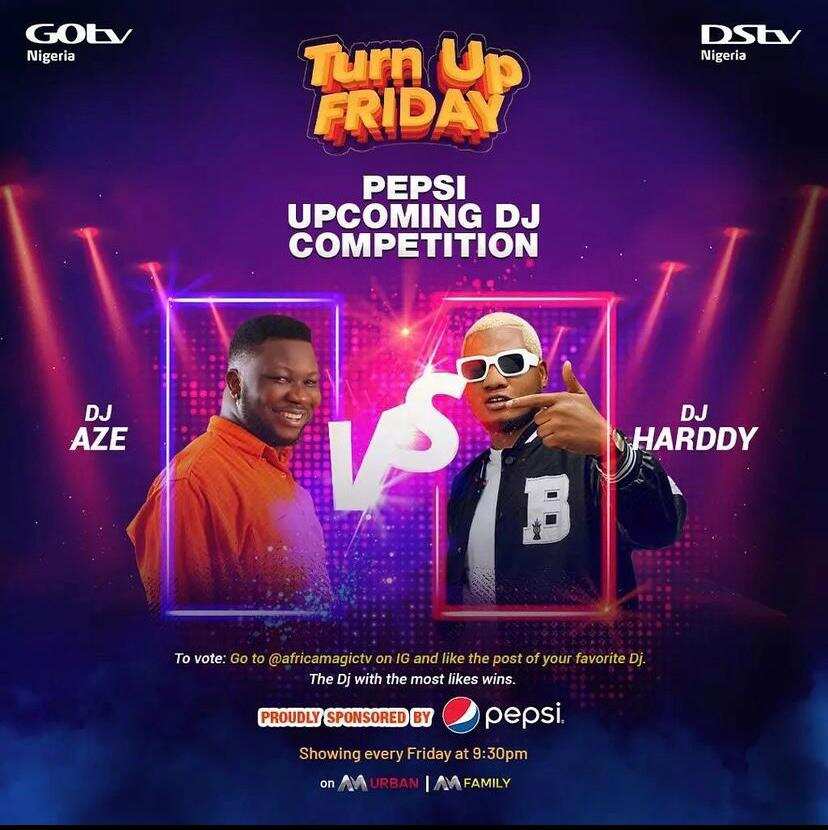 Turn up Friday is Back! Get your drinks and dancing shoes ready as host, Do2dtun takes you on a night of good music and amazing vibes every Friday at 8:30pm on Africa Magic Urban (channel 6).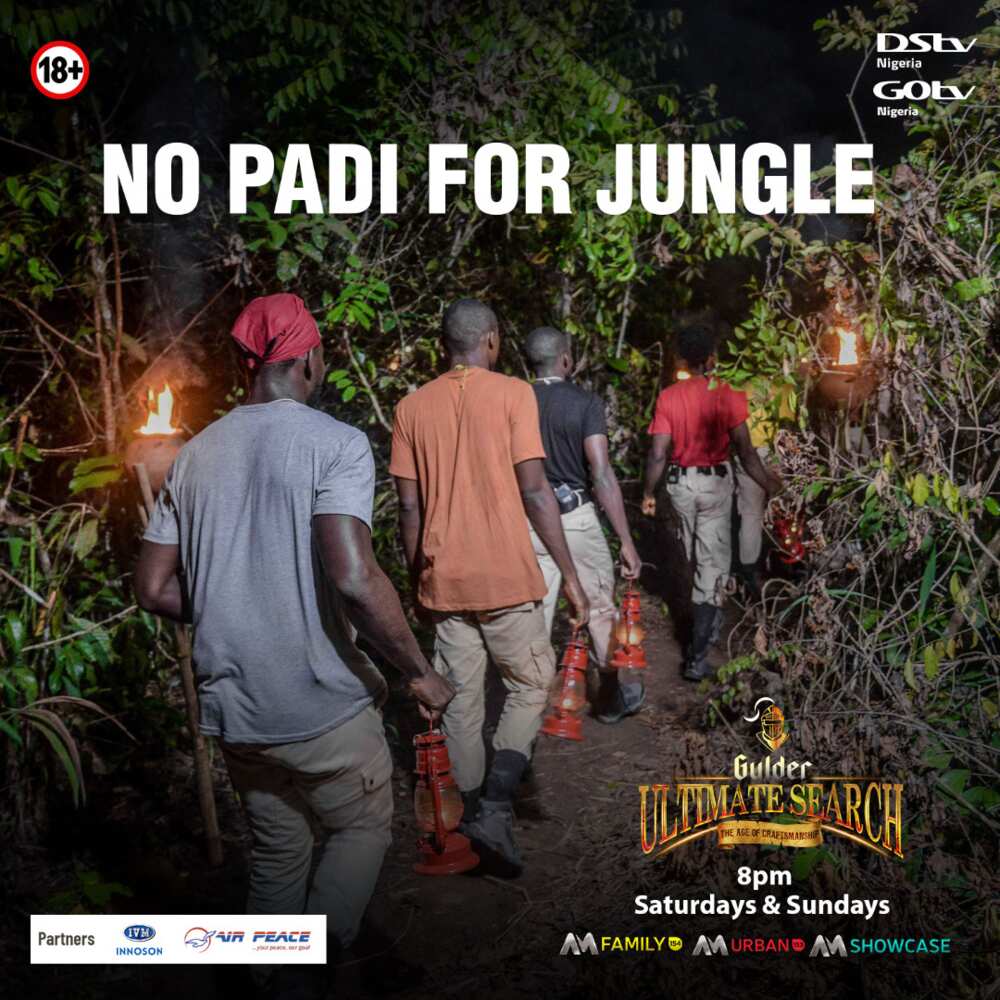 The adventure never ends. Who's exiting the jungle this weekend? Catch intense and exciting moments with the ongoing Gulder Ultimate Search from 8pm on Saturdays and Sundays on Africa Magic Urban (channel 6).
With such a loaded line-up, there is no other place for you to remain tuned to than on GOtv. Reconnect or upgrade to GOtv Supa for the price of N5,500 per month. What are you waiting for?
For more information on this offer as well as other products and services, visit www.gotvafrica.com.
Also, download the MyGOtv app which is available to iOS and Android users to manage your account or select the Auto-Renewal option to stay connected to quality entertainment without interruptions.
[Sponsored]
Source: Legit.ng