Big Brother Nigeria 2017 housemates: Where are they now?
Very soon on the TV screens, we will again see the show, which won the hearts of Nigerians. Where are Big Brother Nigeria 2017 housemates now? Keep reading the post.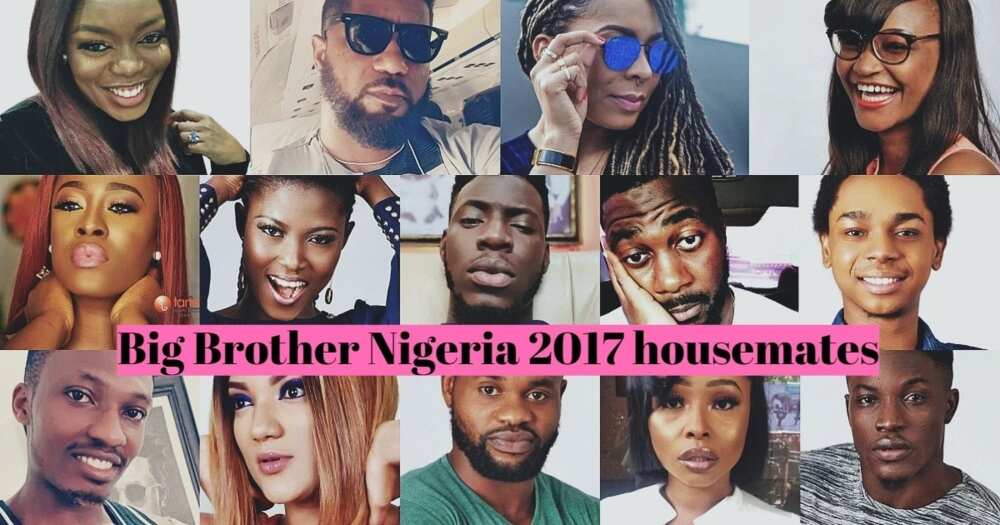 Big Brother Naija
This show can be called a kind of successful social experiment because, completely different people gathered in the house, and we watched their behavior. Yes, we have enough everyday problems in daily life but, agree, that it is much more interesting to watch this spectacle from the outside.
About 170 million SMS were received during the voting. Big Brother was sponsored by such famous companies as Pay Porte, Heritage Bank, MiniMee, Pepsi, and Dano Milk.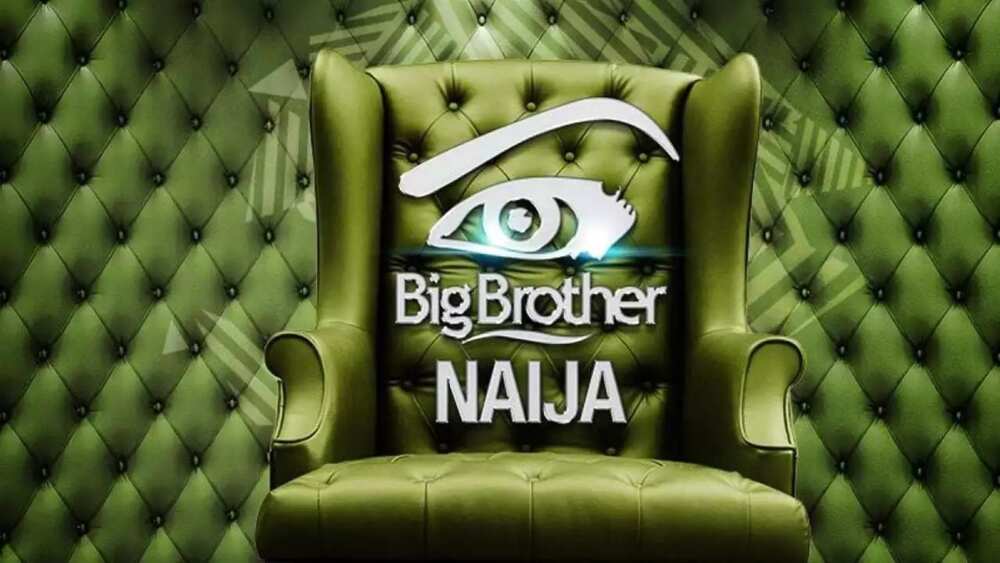 READ ALSO: Big Brother Naija housemates 2017 profiles
Big Brother Naija housemates
How did their lives change after the show? If you had a favorite contestant of the show, then you just need to read this article and find out what happened to him or her and how he or she lives now.
Efe
Ladies and gentlemen, meet the winner of Big Brother 2017. Ejeba Efe Michael, popularly known as Efe Ejeba or simply Efewho won the 25 million Naira, as well as a new KIA Sorento.
During the show, the Efe was never afraid of anyone, was not shy, and always knew his worth. He had a lot of attention and interests received when he tried to start a romantic relationship with another housemate, Marvis.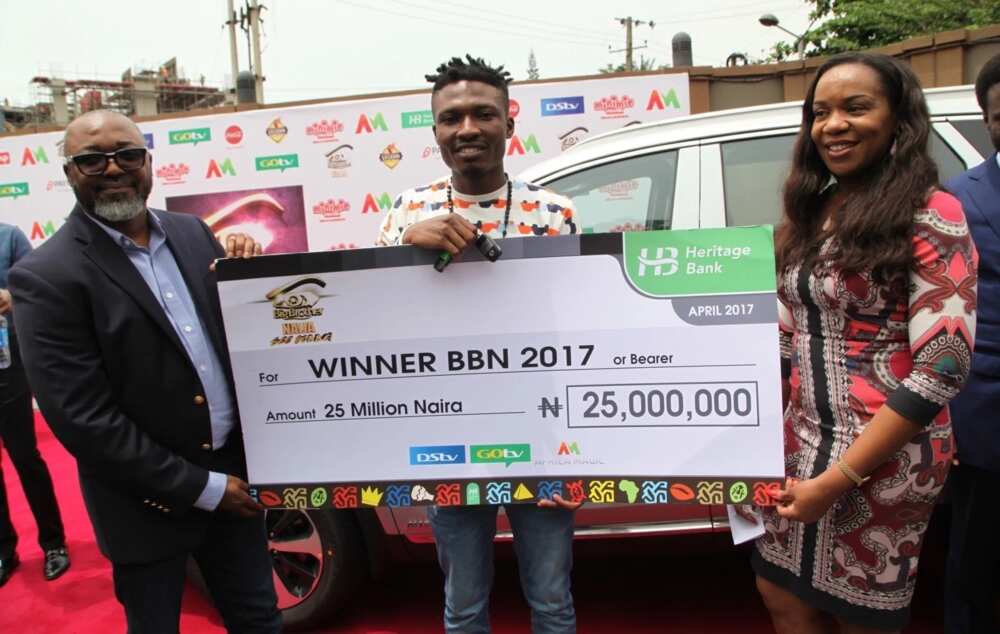 Photo: thetrentonline.com
He became a frequent visitor of television programs, narrating, how he won. Efe now lives in Lagos. He likes to cook, which was his advantage on the show.
The activities of the graduate of the Faculty of Economics are now focused on music. He says that he wants to add flavor to the rap and create something completely new, unusual, something that the whole world will love. Efe released a few singles that immediately blew up all the music charts. One of them was even recorded with Olamide. The most successful songs are: "Warri" ft Olamide, "Based on logistics" and "I love you."
Marvis
One of the finalists was the famous Marvis, who captured the attention of the audience and the winner of the show Efe with her beauty. She was the tenth finalist but did not manage to get to the final and left the show.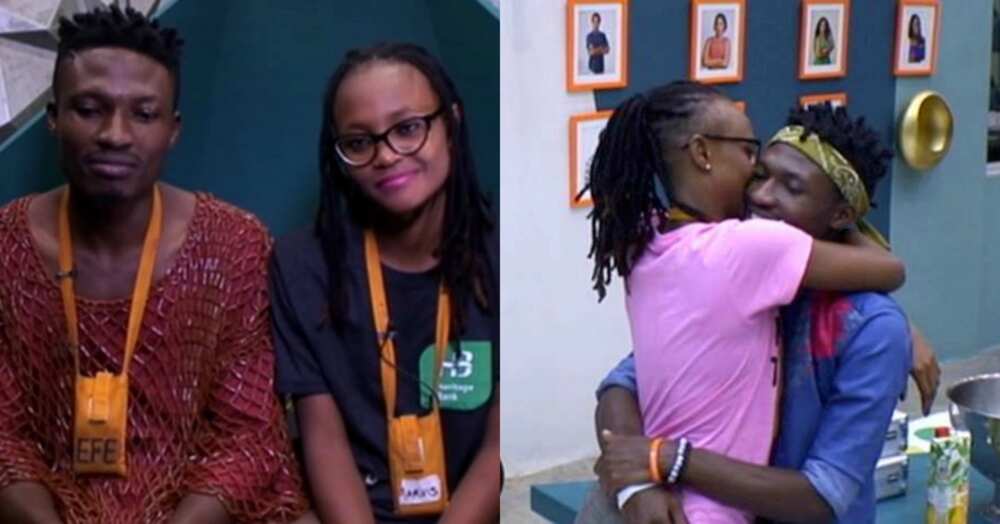 Despite the fact that the girl behaved quietly on the show, in life she has a rather hot-tempered character.
After the show Big Brother, Marvis went into music as well, she released her official and quite successful single "Vibe." It didn't blow the musical hit parade like the singles of her screen boyfriend, but it was also popular. At the moment, she is engaged in her personal clothing line Nahsodotcom.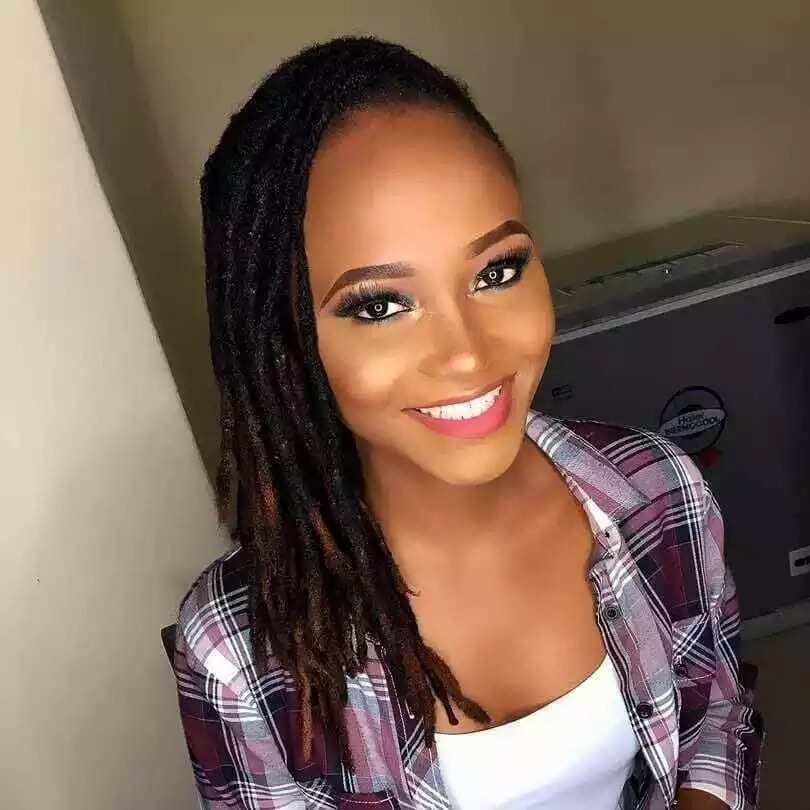 Photo: kokolife.ng
Soma
Soma is one of the few participants who almost immediately left the show. He was the first to be evicted from the house.
He did not have a special temper or quarrels in the house, but he was nevertheless remembered for his relationship with Gifty.
Summing up all his actions in the show, we can say that the man left a trace in the heart of every viewer, it was interesting to watch him. He called it "Telemundo kind of drama" and promised viewers that they would like him.
After participating in the famous show, as befits the son of a musician, Soma went into music. He had several successful and loud performances that supported his fame after the show. But it was already a completely different glory.
Soma made his debut as an actor in the hit series "Jenifa's Diary."
Miyonse
After Soma left the Big Brother show, Miyonse was the second to depart. At that time, the guy was 24 years old. The audience remembered Miyonse for his culinary skills. To say that he cooked wonderfully means to say nothing. It seems the flavor of his food came through the screens. So you wanted to stretch and take a piece.
One of the reasons for his departure from the show was a controversial relationship with TBoss. Other participants even say that it was she who influenced his departure.
After the project, Miyonse was not left without attention. He began to engage in cooking actively. Miyonse set a goal to become the best chef in the country, and we are confident that he will succeed.
Miyonse is now Indomie and Ajinomoto brand ambassador.
Coco Ice
Coco Ice was the third participant to leave the Big Brother show. The viewers remembered the incredible beauty of the girl not with her stunning appearance, but with shocking acts. For example, the game of truth or action plunged all residents of the house into shock, or instead, Coco's deed. We only saw some moments, but imagine what had happened behind the camera.
Ice has always been bold and courageous, therefore, it is not surprising that she was not afraid to commit fearless acts. She remained an eccentric personality for all viewers.
Now, Coco Ice is diligently engaged in her musical career. The girl has released her first successful single titled "Feeling My P" immediately after leaving the show.
As for personal life after the show, Coco knew the failures in romance. All her relationships ended in brake-ups. This was a very emotional change for Ice, after which she decided to focus only on her musical career. According to Coco Ice herself, she used to be much more emotional, but now she is trying to control herself.
Now, she works very hard to achieve great success. She constantly disappears to practice, trains her voice and dreams of becoming a great singer.
READ ALSO: Big Brother Naija poll: how to vote?
Gifty
Gifty became the fourth participant to leave the Big Brother show. It happened on February 19, 2017. She also did not confirm her relationship with Soma officially, but thanks to them, viewers began to talk about her.
One of her talents was a parody. She could parody anyone, she changed the accent with such skill that the viewers and residents of the house did not have time to learn, who exactly was copied by Gifty. She knew how to entertain and always brought a smile.
Gifty focused on her acting career after the project. She began to work hard, and it gave results. Soon the filmmakers noticed the girl, and she appeared in several Nollywood films. "Success," everyone would have thought, but the former participant of the show does not stop there.
The girl returned to Lagos and is now actively working in cinema for the realization of her dream. Gifty says that her mother became her source of inspiration, that it was she who taught her manners and how to communicate with people. She received her femininity and grace from her mother. People say that Gifty is in a relationship with Mr. 2Kay, but she denies this connection.
Uriel
Uriel was remembered by all the viewers for her beauty and dramatic relationship with Biggie. The girl is spontaneous, passionate and brought up by nature, as she says. Uriel was born in England but moved to Nigeria, where she began her way to recognition and success.
Uriel loves to cook, apparently, because another participant Miyonse influenced her. But she hates cleaning after the cooking process. Uriel says she likes to consider herself the master of the organized disorder.
After leaving the show, the girl's life changed absolutely. She launched her vlog and later opened a London Wig store in Lekki. But after a while, she realized that all this was completely not what she wanted to do because Uriel returned to music. She blew up a musical hit parade with the single "Desire."
Kemen
Kemen was disqualified from the Big Brother show for a disciplinary offense because he pestered the TBoss without her permission. There was a big scandal that the organizers of the show barely managed to settle.
This man is just Apollo of Nigerian television. His embossed muscles and taut figure led the female half of the audience to wild delight, causing them to sigh languorously. Kemen is so liberated that he is not at all embarrassed to talk about topics under 18+ on social networks.
After the end of the project, Kemen actively went in for sports. He oversees his physical form, that besides the dice of the press and the muscles he had nothing left. And this is excellent. Once the ship manager, then a participant in the famous TV show, and now a successful fitness trainer, to which all elite of Nigeria dream to get.
Kemen is currently working as a personal trainer in Port Harcourt. The essence of his program is to turn harm and laziness into motivation, which you then use to change your life. His example inspires thousands of women and men to take care of their health and appearance. Kemen also made his debut as an actor in the film "Diary of a Model."
ThinTallTony
ThinTallTony became the sixth member to leave Big Brother show. He officially left the project on March 19, 2017. Tony was one of the most popular inhabitants of the house after he undressed and danced while he was making a fiery speech. He became popular almost immediately. Less than a few weeks.
This housemate hid the truth about his real family, while he began an intimate relationship with another member Bisola. Of course, this aroused interest among TV viewers, but there were also many haters who despised and condemned the man for his attitude to the family.
After Big Brother, ThinTallTony focused on his acting career. He was noticed in time by well-known directors and was invited to shooting in the film such as "Diary of a Model" and many others. The man also made his debut as a theater actor staged by "Heartbeat the Musical."
Tony reads poetry excellently. ThinTallTony can be called a team player who works for the common good and feels truly happy when he and his allies win.
Bassey
Bassey was the seventh member to leave the show. His actions were startling and puzzling. He is especially remembered for the game truth or the action, where he had to breastfeed another no less extraordinary participant, Coco Ice. And this was not his last act.
Bassey's life after the project can be called more than successful. The man has decided to pursue his acting career. For example, he appeared in the fourth season of the famous TV series "Skinny Girl in Transit". He also appeared in many other films, showing himself as a talented actor. Now the man continues to act in movies and often visits the gym, his excellent physical form speaks for itself. He always tried to be better. First on the show, then in the cinema, and after in fitness.
Bally
Bally is one of the most promising members of the popular Big Brother show.
Bally left the show on Sunday, April 2, 2017, as the ninth member. In addition to statistics, the man excelled in music production and the DJ profession. He was remembered by the viewers by his coldness and restraint, he always calculated his actions, therefore he did not stand out with stupid or defiant acts, and the attractive appearance captured the female half of Nigerian television viewers.
After the scandalous reality show, Bally continued to work on statistics and still plans to create his own digital content production company. According to the former participant, he wants to do it, because he does not like the stagnation of society, he loves to defy everything and first of all to himself.
Bally continues to be a music producer. He also has several models for trusteeship. Bally lives alone at the moment because he loves being alone and loves to stay alone with the project. Having a large family and girlfriend, he still rarely sees them and does not regret it. Such a lifestyle is easier for him.
Debie Rise
Debi Rise was the second finalist who left the show during Live Evision. It happened on Sunday, April 9, 2017. One of the most talked about moments with Debi's participation was when she kissed the unconscious Bassey. Many TV viewers insisted on disqualifying the participant for harassment, but she continued to participate in the show.
After leaving the star house, the girl seriously focused on her musical career. She has released some successful singles, such as "Here to Stay" and "Joy and Pain" ft Bassey. Music critics predict her success and recognition. Only time will show what will happen next.
TBoss
TBoss is called the most controversial person on the Big Brother 2017 show. TBoss always came out of the water dry.
READ ALSO: TBoss biography and the Big Brother Naija project
Life after the project has developed very ambiguously. She was the host of several shows, such as AFRIMA 2017 and Funny Bone Untamed. Due to her bright appearance, the girl made her debut as a model for several well-known brands, and also appeared in the film "River Kada."
Bisola
Talented Bisola instantly won the love of TV viewers and created her own fan base. For all of them, it was she who became the winner of the Big Brother show. She became the most popular participant because long before the project she was known for her talent.
Especially popular was her romance with ThinTallTony, who at that time was married and had a family.
The girl is now the rising star of Nollywood, appearing in several successful films and TV shows, such as "Glimpse," "Ovy's Voice," "Picture Perfect," "Skinny Girl in Transit season 4," and "Life of A Nigerian couple" season 2.
Bisola signed a contract with the Panamanian label Temple Music in August 2017. In addition, the girl attended the 72nd General Assembly of the United Nations as ambassador, which was held in New York in September.
The Big Brother show gathered millions of viewers not only in Nigeria but throughout Africa. However, it was interesting for us to watch the housemates. The show was their advantage because all they became even more popular and more successful.
READ ALSO: Bisola (Big Brother Naija) biography and family
Source: Legit.ng