Canada-based Nigerian Kingsley Ibhazehiebo Reveals Easiest Way to Relocate Abroad To Study
Many Nigerians nurse the idea of jetting out of the country either for greener pastor or to further their education
But in their desperations, they missed out some vital information and are rejected at the visa office
Kingsley Ibhazehiebo explains to details how Nigerians can come into Canada through study route
Legit.ng recently had an interview session with a Nigerian who is based in Canada and works at the University of Calgary, Dr Kingsley Ibhazehiebo. He shared his journey from Nigeria to Canada and how he has been helping Nigerian get into the country through legal means. He has lived and worked in Canada for over ten years.
As a researcher at the University of Calgary, Kingsley researches new medications for peadiatrics. Aside from that, he is the team lead of the DRK Educonsult also in Canada which specialises in school application services to who needs to migrate to abroad from high school to above doctorate.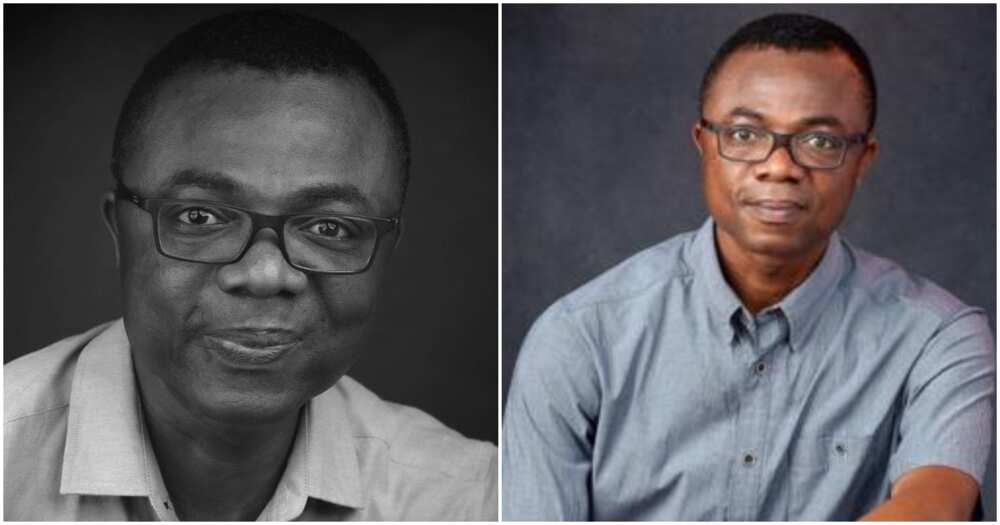 According to Kingsley, who had his first degree in dentistry from the University of Benin and second degree in physiology also from the same university, he moved to Japan for his doctorate in integrative physiology from Gunman University Japan, moved to Canada for his post doctorate training at the University of Calgary.
Doing Nigeria proud abroad, Kingsley has won many academic and research in medicine awards abroad. He has also been featured in magazines in Canada.
PAY ATTENTION: Share your outstanding story with our editors! Please reach us through info@corp.legit.ng!
With his wealth of experience as an immigrant student and later working in the education sector, Kingsley reveals some common mistakes people make that have denied them visa to their country of choice, especially Canada.
Major requirements to study in Canada
He noted that when planning to study in Canada, applicants must consider their age, career, and course needs. CGA, academic requirements, the school they want to study at and also pick courses related to your career if you are a working applicant who wants to further your education. Also, get a good CV.
Dr Kingsley explained further that a major reason people get denied a visa is the issue of sufficient and available or accessible proof of fund, ability to demonstrate intent to return to your country, relevance of programme among others.
As an expert, through his DRK Educonsult, he advised that intending students should have at least a year school fees and a year upkeep money before leaving their home country. And if you don't have enough funds, he said a sponsor would be required of you.
And in the case you don't have any of the above, the researcher advised that intending students in Canada could apply for a loan, but he noted that the idea should be a last option as it is not always advisable.
Dr Kingsley explains how he became an education and immigration consultant
Kingsley said he started out doing free consultancy for people who want to come and study in Canada so they don't get into the wrong hands. He later graduated to giving tips to get to Canada easily to study on his social media pages, pro bono.
Three years ago, he went commercial with his ideas and being based there, he claimed he knows about every new policy concerning immigrants, schools and programmes that work and also careers relevant in Canada, province with the best plan and need for every course and most importantly, student to permanent resident details.
CBN report shows Nigerian students spent N635.49bn on foreign education in 9 months
Legit.ng reported that the Central Bank of Nigeria (CBN) recently disclosed that Nigerians, in less than a year (January to September 2022), spent a whopping N635.49 billion ($1.38bn) on foreign education.
The money spent covered tuition fees, accommodation, living expenses, and other related costs of studying abroad.
Foreign education is classified under personal travel allowances (PTA), recorded as debit transactions in the country's balance of payments.
The balance of payments (BoP) records all financial transactions between a country and the rest of the world over a specific period.
Source: Legit.ng